MU announces remote classes after Thanksgiving
---
---
The flagship university of the UM System, the University of Missouri-Columbia, announced last week plans to keep students remote after Thanksgiving.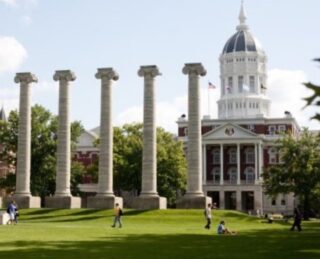 While students will continue to attend classes virtually, the university has said it will not require in-person learning.
A recent rise in COVID-19 cases prompted the decision, which was released in a letter from MU Chancellor and President of the UM System, Mun Choi, on Thursday.
"For this reason, we have made the difficult but necessary decision to shift a majority of our in-person undergraduate and graduate courses to remote learning for the last three weeks of instruction and final exams following Thanksgiving break," Choi wrote. "There will be some exceptions, but most students and faculty should plan for remote learning after the holiday."
Choi continued in the letter, confirming that in-person instruction will continue through Nov. 20 and that, despite going remote between Thanksgiving and the remainder of the fall semester, the intention is to resume in-person classes at the beginning of the spring semester in January 2021.