02/26/2018
A Kansas City law firm is going global while a Kansas City staple is about to release a national survey.  Time to catch up and get ahead with what's happening this week:
GOING GLOBAL
Ingrams:  Bryan Cave LLP announces merger
KC IN DC
Ingrams:  Kauffman Foundation to release entrepreneurship survey Wednesday
HR CHANGE AT H&R
Ingrams:  Tax Titan announces new Chief People Officer
INVESTIGATIONS ACROSS THE COUNTRY
CBS News:  Department of Education to investigate Michigan State
Fox2 St Louis:  Grand Jury still looking into Greitens
Also, House Republicans are now calling for Greitens to step down:
KANSAS SCHOOLS GET CHANCE TO WIN BIG
Topeka:  Nominate a Kansas school to win $100,000 fitness facility
---
#WHYKC
We want to know why YOU chose Kansas City!  If you started a business here, or moved a business here, why did you do it?  What does Kansas City give you that you can't get anywhere else?  Ingram's 250 honoree Peter Mallouk of Creative Planning Wealth Management says a big reason behind his company's $30+ billion in revenue is the City of Fountains.  Connect with us on Twitter:  @IngramsMagazine using the hashtag #WhyKC
---
COMING UP THIS WEEK…
Thursday, March 1st:  Mayor's Prayer Breakfast 
Thursday, March 1st:  Arch Madness, Missouri Valley Basketball Tournament
Friday, March 2nd:  Take 5-Junior League of KC Cocktail Party
Friday, March 2nd:  A  Night of Hope-Unmasking a Cure Benefiting ALS Association
Saturday, March 3rd:  Taste of Lee's Summit
---
YOU'RE INVITED!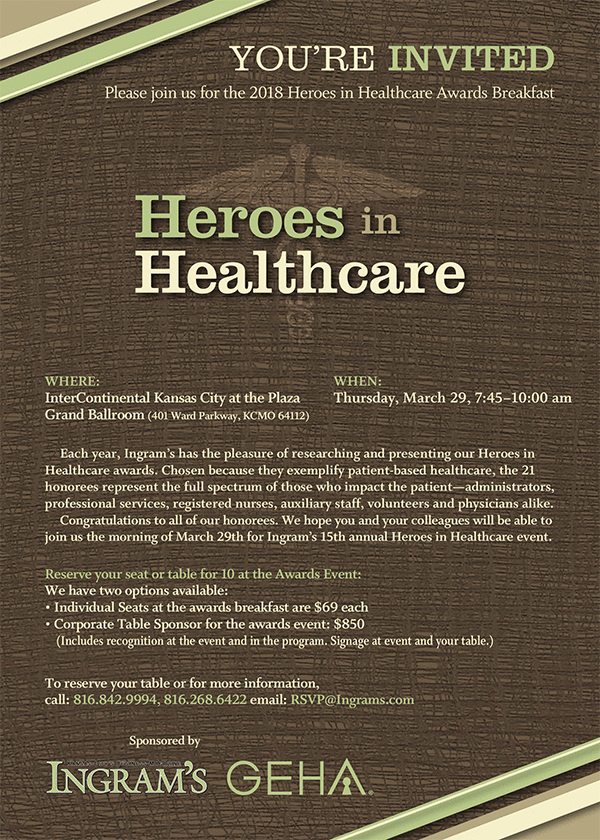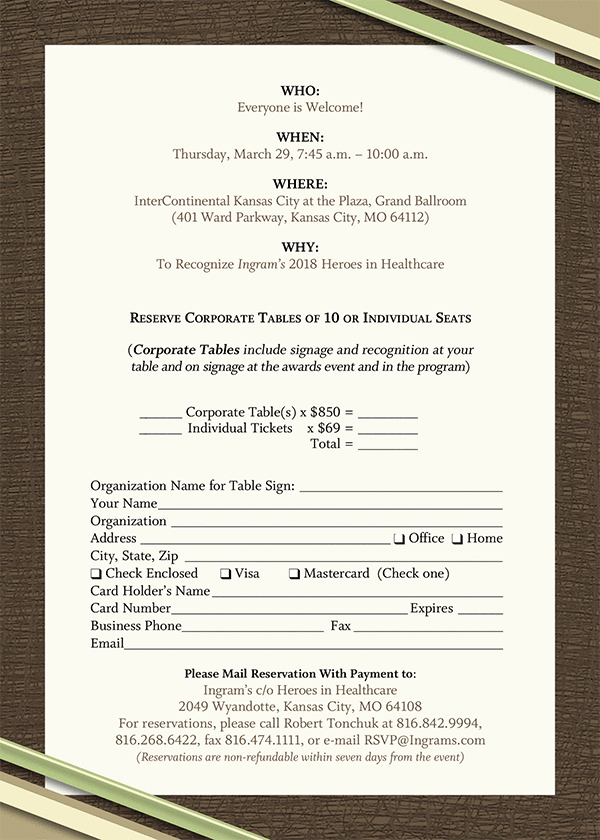 Please join us at this year's Heroes in Healthcare breakfast on March 29th at the InterContinental Hotel!  Email reservations to RSVP@ingrams.com.  Admission is free for our award recipients.  If you have any questions please call us at 816-842-9994
---