Moderna vaccine earns FDA researchers' endorsement
---
---
Scientists at the Food and Drug Administration endorsed the Covid-19 vaccine developed by Moderna as safe and efficacious on Tuesday.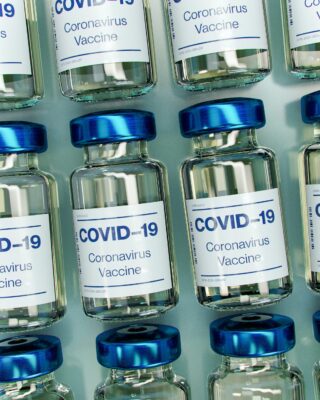 The statement arrives just a day after the first doses of a competing vaccine from Pfizer and BioNTech were delivered across the U.S.
FDA reviewers said that the two-dose vaccine "was highly effective" in preventing symptomatic Covid-19 from occurring "at least 14 days after the receipt of the second dose."
There was also preliminary evidence that the vaccine has some efficacy after one dose, and that it prevents asymptomatic Covid-19 cases — those that occur without a person ever feeling ill.
Moderna disclosed Nov. 30 that its vaccine decreased symptomatic Covid-19 infections by 94 percent in clinical trials, while also preventing more severe forms of the disease. But the release of FDA documents provides the most complete look yet at what is likely to be the second Covid-19 vaccine cleared for emergency use against the disease.
The documents were released ahead of a Thursday meeting of outside experts convened by the FDA, the final step before regulators are all but sure to issue an emergency use authorization for the Moderna vaccine. Moderna has asked that its vaccine be authorized for people over 18; the Pfizer/BioNTech vaccine was authorized for people over 16.
At Thursday's meeting of the Vaccines and Related Biological Products Advisory Committee, the agency will seek the opinions of outside experts who will vote on whether the benefits of the Covid-19 vaccine, mRNA-1273, outweigh its risks. Though the FDA does not have to follow the recommendations of these panels, it usually does.