As new types of jobs are being created, and a new work force emerges, new training tools can yield powerful results.
What is the biggest struggle for a business owner when it comes to training employees? According to Janine Akers, founder and CEO of DataFile Technologies, it is "finding enough variety to appeal to different preferences for learning style while still ensuring that the company needs are met."
P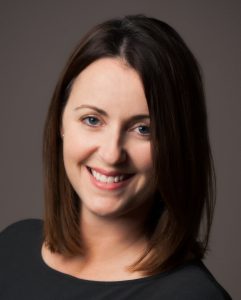 erhaps catering to the Modern Learner is the answer. They are the buzz words you will hear a lot in the training and development field. The modern learners are eager to learn and apply what they've learned. They want to align with organizations whose company cultures not only value learning, but that will provide opportunities as well. This generation of employees, while motivated to learn, is often distracted and overwhelmed with information. How can entrepreneurs and small business owners accomplish find-ing the variety of training that appeals to different preferences for learning style while meeting company needs?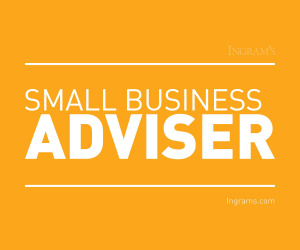 Here are a few tips:
Know your MOOCs. Massive Open Online Courses are valuable to the education seeker. Platforms like Canvas Network and Coursera offer online classes to the public, some at no charge. Classes offered cover a variety of topics such as Negotiation Fundamentals and Learning the Cash Flow Statement. You will find that some courses offer a certificate of completion or a badge that can be proudly displayed on your LinkedIn profile. 
Microlearning is here to stay. It is a way to deliver content to learners in short, specific segments, often in video format. An example of microlearning is the person who is in the midst of developing a spreadsheet and turns to YouTube to find a video on how to perform calculations in Excel. (The Modern Learner is distracted and won't watch videos longer than four minutes.) Small business owners who have an interest in training employees, especially in the Millennial generation, need to consider offering mobile learning options. Mobile learning is education or training conducted by means of portable computing devices such as smartphones or tablet computers. Over 70 percent of people turn to their smartphones to find answers to the need-to-know-now question. Offering employees a subscription to a learning platform that includes a mobile app is one option.
As your business grows, you may consider investing in a Learning Management System. This is a software application for the administration, documentation, tracking, reporting and delivery of educational courses or training pro-grams. It can help host compliance training in a virtual format or perhaps help the live instructor deliver materials to the participant while track-ing their achievements. A plethora of companies offer a LMS solution. One leading company, Litmos, boasts they can help the small business when they lack training resources while keeping overhead at a minimum. Latitude Learning offers their LMS solution free for up to 100 users. Finding the right LMS for your company's training needs and pocketbook will take a bit of research, but in the end could save you headaches, time, and money.
Does all of this mean that attending full-day seminars is now out of the question? Absolutely not, but it does mean business owners may need to provide variety to their employees on how the individuals choose to learn. 
Providing in the classroom, live instructor-led training is the answer for some. Face to face keeps the social and human elements intact. While taking a structured class has value, it may do your bottom line better to align with a training organization that will work with you to customize a private learning session for your employees. 
For example, through such a partnership you might offer a monthly Microsoft desktop training session to employees in 90-minute to 3-hour segments, over a period of six months. Because the training content is focused and more relevant, it will likely provide for a better learning experience. 
Giving more control when possible to the learner, as to when and how the learning will take place, is worthwhile and makes for happier employees.