In Missouri, teachers in the public school system remain concerned about a return to in-person classes in the fall while COVID-19 numbers remain up.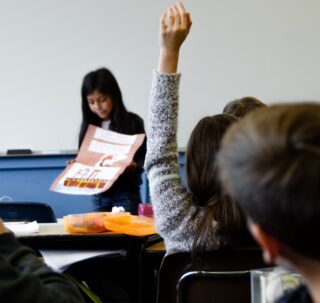 "We know that our classrooms are too small for social distancing, that our children are going to struggle with this," Kim Hanan-West said in a report by KMBC 9 News.
Hanan-West teaches in St. Louis County which has the highest concentration of COVID-19 cases in Missouri. She suggests waiting until spread of the virus slows.
"We cannot return to any in-person learning until we have seen a decline in cases for at least 14 days, if not 30 days," Hanan-West said.
Andrew Rexroat is a teacher in the Kansas City Public School District who shares the same concern as Hanan-West, reports KMBC 9 News. He says teachers have received backlash for speaking out about their concerns.
Several school districts in the Kansas City area and throughout the state have recently announced the decision to begin virtual, hoping to gradually return to in-person classroom learning.
Despite reopening concerns among public school teachers, there remain many parents in the state that are hopeful their children can return to the classroom for in-person learning, even if they have to look elsewhere to do it.
A virtual push from public schools has many families across the U.S. shopping for their children's education elsewhere, many leaning toward private schools that have said they will open their doors for in-person learning in the fall.
The Washington Post recently wrote about parents eyeing private schools for the upcoming school year, confirming that while many public schools have finalized virtual starts in the fall, parents are taking into account what negative impacts virtual learning can have on students in the long-term.