There is no lack of diversity when it comes to products made in Missouri. We all know the state makes a major beer, with Budweiser, and there are several auto and aviation manufacturers across the state. But did you know competitive racing karts, high-end refrigerators and high-powered leaf blowers and vacs are made here too? We've highlighted several products by these companies around the state that may pique your interest.
Billy Goat Industries Leaf Blowers and Vacuums
LOCATION: Lee's Summit
FIRST MADE IN MISSOURI: 1974
Billy Goat Industries, which makes leaf blowers and vacuums, as well as other products, was created in 1967 as a subsidiary of Clipper Manufacturing. It went independent in 1969, and in 2015, the manufacturer was bought by Briggs & Stratton Corp., though it has made its products in Lee's Summit since 1974. Its outdoor-cleanup products can be used for residential, commercial and municipal needs. Billy Goat, which celebrated its 50th anniversary last year from when it was given its current name, was started by founders Bill Coates and Mort Platt.
---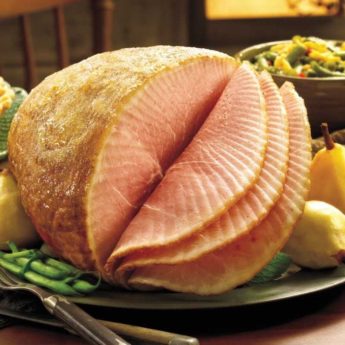 Burgers' Smokehouse Meats
LOCATION: California, Mo.
FIRST MADE IN MISSOURI: 1927
E.M. Burger, founder of Burgers' Smokehouse, started smoking hams using his mother's simple recipe from Germany—using salt, pepper and brown sugar—in 1927. Though his family was in the farming business, they decided to go full-on into smoking meat products in 1954. The company is still going strong and now offers a wide selection, that ranges from bacon and hams to sausage and ribs. Meanwhile, their product offerings have expanded to gift baskets and desserts. Burgers' products are sold at its store in California, online, and is sold by several grocery chains throughout the Midwest.
---
Fairbanks Scales
LOCATION: Kansas City
FOUNDED IN 1830 (VERMONT), FIRST MADE IN MISSOURI: 1988
Fairbanks Scales just celebrated its 190th year in business. It was founded in Vermont back in 1830 and moved to Kansas City in 1988. This long-time outfit has certainly changed with the times, and though it does offer scales found in bathrooms all over the world, the company has the capacity to weigh much more than a person. Fairbanks' scales have capabilities to weigh semi-trucks, livestock, railroad freight, and industrial equipment. Meanwhile, the company also offers software that can be used with its products.
---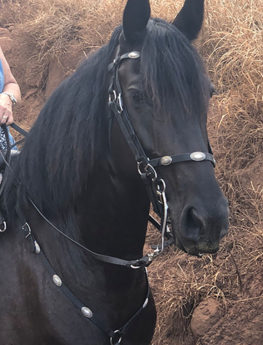 Horse Lovers Outlet's Horse Bridles and Stirrups
LOCATION: Peculiar
FIRST MADE IN MISSOURI: 2006
Horse Lovers Outlet was started in 2006, in Peculiar, by Kristen Lacy and her husband Kent. It manufactures custom made Beta BioThane tack and sells other endurance and trail riding equipment and accessories from its Peculiar brick-and-mortar store and through the company's website. Lacy has worked closely with veterinarians, acupuncturists, and farriers, as well as endurance riders to develop the company's products.
---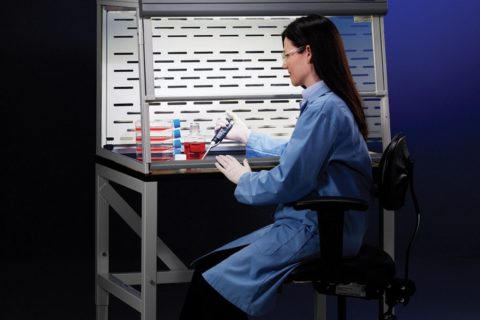 Labcono Corporation Medical Equipment
LOCATION: Kansas City
FIRST MADE IN MISSOURI: 1925
The medical field has changed much since 1925—especially during these current uncertain times— when Labconco was founded in a Downtown Kansas City auto shop by Ralph Callaway and Philip Goldfisch, making products that removed acid fumes from milling operations. Now Labconco specializes in manufacturing equipment such as ventilation enclosures, biological safety cabinets, specialized forensic enclosures and other products used in hospitals and laboratories around the globe.
---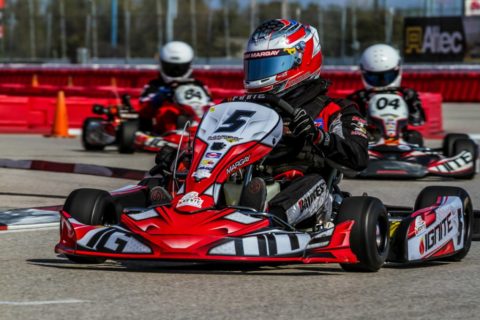 Margay Racing Karts
LOCATION: St. Louis
FIRST MADE IN MISSOURI: 1964
Margay Racing, based in St. Louis, doesn't make go karts that you'll find at a typical entertainment park. Their products are those on steroids, and as the company's name suggests, they are made for competitive racing, both by adults and kids. They also don't come cheap, with some approaching the price of a car. It's high-end Margay X2, which is only made for those 18 and over, can cost close to $7,500. Margay Racing, which is owned by third-generation family member Keith Freber, is sold at kart dealerships nationwide.
---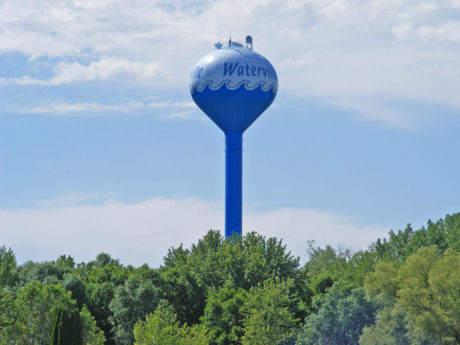 Tnemec Paint Coatings
LOCATION: Kansas City
FIRST MADE IN MISSOURI: 1921
Paint-coating products might not sound all that cool unless you understand the projects that Kansas City-based Tnemec works on. The company's main product can be seen protecting paint on several visible structures, from water towers across the country with a 300,000-gallon capacity, to Amazon spheres that can be seen near its Seattle headquarters, to the entrance sign of Santa Monica, Calif.'s famous pier. Though Tnemec is headquartered in Kansas City, it makes its products at a facility in North Kansas City, as well as Baltimore and Shanghai.
---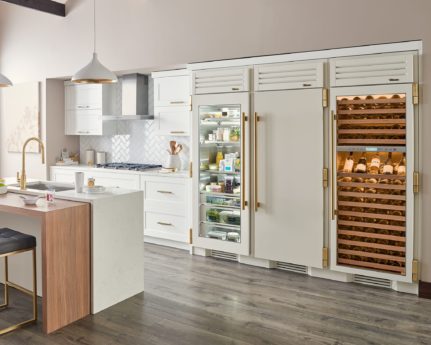 True Manufacturing Co. Refrigerators
LOCATION: O'Fallon              
FIRST MADE IN MISSOURI: 1945
Whether you need refrigeration systems for your home or business, True Manufacturing Co., based in O'Fallon, has you covered. Started in 1945, the company makes everything from high-end home fridges and freezers to large-scale beverage fridges that retailers use in convenience stores. It is a family business. Started by Robert Trulaske when he returned from World War II in 1945, he came up with the idea to start the company while at a bar, where he thought about using electric-powered fridges for commercial use. His son, Steve Trulaske, is the current chief executive officer.