Missouri Gov. Parson makes visit to KC to discuss new saliva-based coronavirus test
---
---
Missouri Gov. Mike Parson made a stop in Kansas City, Mo. Thursday morning for a press conference about new saliva-based COVID-19 testing in the state.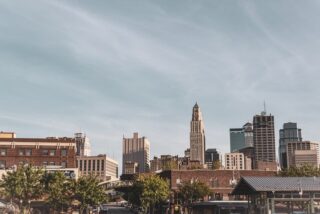 The conference was held Truman Medical Center/University Health, where Parson announced the hospital will be one of the first locations in the state to administer a new saliva-based coronavirus test.
This afternoon Parson is back in Jefferson City at the capitol where he is set to make another announcement at a briefing regarding Missouri's distribution plans for a COVID-19 vaccine.
He will be joined by the Dr. Randall Williams, director of the Missouri Department of Health and Senior Services as well as Missouri National Guard Adjutant General Levon Cumpton.