As a third-generation family business owner, Hans Peter knows the numbers well: Startup businesses fail in the first year at a rate of better than one in five, he tells employees at 120-year-old Phenix Label, in Olathe. Three out of four are gone within 15 years, and only 5 percent will survive to see a golden anniversary: 50 years in business. 
What distinguishes those who make that rarefied air and those who don't? As Peter notes, and as other companies who celebrate milestone anniversaries this year can attest, a common thread is innovation. Acquisition may fuel short-term growth, but if you don't innovate, adjust your business model accordingly and embrace the change that you can't possibly begin to control, you'll be targeted for termination.
For a third year, Ingram's presents this look at companies that have stood the test of time—time and time again. Some of these organizations are non-profits, which makes their longevity all the more impressive, given the powerful motivation one derives from the prospect of financial failure. Some are public companies; most are private, and in many cases, still family owned. 
But all share that genetic bond, the desire to innovate, expand and improve. Please join us in saluting them for their achievements, and for their example. 
---
160 years (founded 1856)
Exchange National Bank
No statehood? No problem: First National Bank & Trust Co. of Leavenworth was up and running in 1856, five years before it even had a state to call its home; it was just the Kansas Territory back then. Over the decades, it has evolved into Exchange National Bank and Trust Co. and the headquarters have moved up river a bit to Atchison, where it stands as the hometown bank—the FDIC lists no other bank based in that community. The early business lines supported booming commercial growth as settlement moved into the state, as well as the nascent farming community, and the bank played important roles in establishing that region as a hub for growth. With nearly $400 million in assets, it has 10 locations in the Kansas communities of Atchison, Leavenworth, Lansing, Easton, Effingham and Troy, Kansas, and in Rushville, Mo. Rich Dickason is the chief executive.
McCormick Distilling Co.
Even in the distilling business, history has a way of repeating itself. As its 160th anniversary approached, Weston-based McCormick Distilling announced last fall that it was getting back into the business of producing bourbon. Benjamin Holladay started the company in 1856 under the name Holladay Distillery, and it still operates on the same spot where it started—the only distillery in the nation that can make that claim. McCormick produces a line of liquors, either through distillation or importation, including vodka, tequila, spiced rum, Irish cream, and even a locally themed libation called Platte Valley Moonshine. 
---
 150 years (founded 1866)
St. Teresa's Academy
How's this for a historical trifecta: St. Teresa's Academy lays claim to being the oldest school, the oldest women's organization, and the oldest Catholic institution in Kansas City. Like 100-year-old Avila University, it was founded by the Sisters of St. Joseph of Carondelet, who were dedicated to educating young women. STA operated for 53 years on Quality Hill at 12th and Washington, before moving to its current location on 20 acres at 56th and Main. That campus would spawn the city's first and only college for women, which would eventually become Avila. The all-girls high school is known for its academic achievement; the average ACT score for the Class of 2015 was 26.2—more than five points above the national average, and every one of them was accepted to a four-year college or university. 
---
 145 years (founded 1871)
Blish Mize Co.
Times change, and so does our concept of hardware. When Blish, Mize & Silliman formed in 1871, customers were overland freighters and settlers bound for the American West, and the goods most in demand included wagon bows, ox shoes and horse shoes, yokes, tarpaulins, walking plows, rope, and lots and lots of axle grease. These days, the company known as Blish Mize is one of Atchison's biggest. With offices in the original store building, it operates a nearby 450,000-square-foot distribution center, selling decidedly more modern hardware supplies to hardware stores, home centers, building materials dealers, lumber yards and retail paint stores, plus e-commerce shipping to 13 states and on-line customers nationwide. Roughly 100 of the company's 140 employees are based in Atchison, where a fifth generation from a founding family leads the company, with Jonathan Mize as CEO.
University of Central Missouri
Creative branding juices being what they were in 1871, Missouri's second-largest state-funded university (outside of the UM system) was founded as Normal School No. 2. Over the years, its name has evolved to reflect both mission and relevance, first becoming Warrensburg Teachers College and most recently, in 2006, the University of Central Missouri. True to its original mission, it offers 27 teacher-certification programs among its 150 majors and minors, nearly three dozen professional accreditations and almost 40 graduate programs—many of which are available on-line. Those can be accessed from almost anywhere in the world via UCM's International Center, but the bulk of enrollment is at the main campus in Warrensburg and an extended-learning facility in Lee's Summit. Between undergraduate, graduate and on-line, it has nearly 14,000 students, who hail from, at recent counts, 42 states and 61 nations. 
---
 140 years (founded 1876)
Chase Candy Co.
It's taken the collective will of two separate families, but Chase Candy Co. has been family-owned throughout its 140-year existence. The St. Joseph company started because physician George Washington Chase was looking to supplement the wages of an 19th-century doctor, so he opened a fruit and produce business. His son urged him to add a line of candy-making, and they had a hit on their hands. But not until about 1918 did the company's products go from well-received to legendary. That's when the Chases introduced what we know today as the Cherry Mash, which the company bills as the best-selling cherry candy bar in the country, and the third-oldest of any variety. The Chase family sold to F.S. Yantis & Co. in 1944, and that family has carried on the tradition since, including production of Cherry Mash—still its top-selling product.
---
 130 years (founded 1886)
Research Medical Center
With nearly 600 beds, 500 physicians and 2,200 hospital staff members, Research Medical Center is a big deal in Kansas City health-care delivery. Big enough, in fact, to require two campuses, with Research Medical Center-Brookside serving as a nearby satellite to the main facility at Prospect and Meyer Boulevard. Founded in 1886 by physicians of German extraction, it was known as German Hospital until 1918, when a little dust-up back in Europe got the U.S. involved. From then on, it's been Research, and today, it's part of HCA Midwest Health system, a division of national health-care giant HCA. As one of the region's few tertiary-care centers, it offers a broad range of health-care services. 
Swanson Midgley
They're compact in number—just nine partners, three associates and four lawyers affiliated as of counsel—but when it comes to law, Swanson Midgley means business: Litigation, workers compensation, real estate, employment law and estate-planning services are cornerstones for this 130-year-old Kansas City firm. Those roots run to the founding of a one-man shop by 26-year-old Michigan import Delbert Haff, who would soon team up with New York native Alba Van Valkenburgh to capitalize on the legal needs in a fast-growing city. It eventually became Swanson, Midgley, Gangwere, Kitchin & McLarney, taking on its current formulation in 1993. Though grounded here, it can provide assistance to clients operating around the world via its affiliation—exclusive to this market—with Meritas, a global provider of legal services that can tap into 7,000 lawyers and over 170 independent business law firms located in over 70 countries and serving over 200 markets.
Tension Corp.
It's not possible to tell the story of Tension Corp.—founded on St. Patrick's Day, 1886—without using the word "first." Lots of times. William Berkowitz launched a company that would become one of Kansas City's biggest, longest-running success stories by embracing innovation, then making it part of the corporate culture. It started by focusing on advertising novelties and business stationery, and in 1894, Berkowitz & Co. had the first envelope-folding machine west of the Mississippi River. In 1909 came its patent for a shirt-packaging envelope. In 1920, son Walter realized the potential of a high-speed folding machine made in Germany, and arranged to become sole distributor in the U.S., revolutionizing the industry. And on and on. In 1944, it took the name Tension Envelope Corp., after acquiring a company of that name, but today, focused on much more than envelopes, it's simply Tension Corp. Generation Four is now at the helm, with Bill Berkley as president and CEO, and Tension has gone global, with operations in Australia, China and Taiwan.
---
 125 years (founded 1891)
Missouri Bank & Trust Co.
In December, Bank of Kansas City parent BOK Financial announced that it would buy this longtime family-owned Kansas City bank, the region's 14th largest local institution, based on asset size of nearly $585 million. Founded by Wyatt Webb in 1891, it reorganized under its current name in 1933, a big year for bank reorganizations. Just over half a century later, Tom Burcham and William Branton bought the bank, and Burcham's son, Grant, became president in 1994—after serving nine years that exposed him to every facet of bank operations. Grant Burcham cited several success factors that all feed each other.  "Without question, the driver is the quality of our team," he said. "Our quality team creates an exceptional culture, which attracts quality people.  It's circular, and at the center of it all are our customers who are attracted by that very same quality and tenured team." 
---
 120 years (founded 1896)
Kansas City Country Club
This elite retreat has a well-earned reputation for being one of the region's most exclusive. Small wonder, with original founders sporting names like Ward (as in Parkway), Harvey (as in House), and Lathrop (as in Lathrop & Gage). Their informal golfing club in what is now the Hyde Park area gave way to a roomier "southern" setting, but once development began to encroach there, that land became Loose Park, and the club set up at its current location in Mission Hills in 1925. The whole State Line bugaboo back then apparently not being what it is today. The historical significance of the club is substantial: From its name, J.C. Nichols derived the Country Club residential district, and the world-famous Country Club Plaza. 
Phenix Label Co.
When pharmacist Arthur McCrum founded Phenix Label Co. in 1896, he had exactly the right prescription for the nation's 60,000 independent pharmacies: A more efficient system for producing labels on containers. His goal was to provide a fast, efficient source of labeling. The company that has grown to become a leader in packaging, printing, product branding, supply-chain consultation and other services. Hans Peter, just the third CEO in the company's history, is the founder's great-grandson, and says innovation and continuous improvement are part of the DNA at Phenix. "Phenix is a success because our people want us to be successful," he says. "We are a close-knit group of people who value a family atmosphere. We play together, and that helps us work well together. We understand that our success is dependent upon a shared purpose and vision for Phenix."
---
 115 years (founded 1901)
McAnany, Van Cleave & Phillips
McAnany, Van Cleave and Phillips is the biggest law firm based in Kansas City, Kan., and one of the region's oldest. Founded by E.S. McAnany and Maurice Alden in 1901, it built a reputation for delivery of top-notch legal services grounded in ethics and integrity. Today, the full-service law firm boasts a client list made up of local, national, and international companies, from small business and closely held companies right up to Fortune 500 corporations, as well as local governments and not-for-profits. It has nearly 60 attorneys in the two-state area, plus Illinois, Oklahoma, Nebraska, Iowa and Arkansas. Fred Greenbaum, the managing partner, says the reasons for long-term success are simple: "Our firm has grown because we perform excellent legal work and we enjoy a good place to work," he says. "We work hard and like each other."
---
 110 years (founded 1906)
University of Kansas Hospital
It's hard to imagine that one could do today what physician Simeon Bell did more than a century ago: lay the foundation for the region's biggest academic medical center with donations of a plot of land and roughly $3 million in today's dollars. But his philanthropy planted the seed for what would become the University of Kansas Hospital, now the biggest medical center in the Kansas City region. Back then, the hospital was a function of KU's School of Medicine, with clinical instruction in Wyandotte County and basic sciences taught back at the main Lawrence campus. Much has changed over the past century; in 1998, the hospital became a public health authority, independent of state control. Since then, it has broadened its mission and scope, made dramatic advances in its research functions, especially as a national cancer institute.
---
 100 years (founded 1916)
Avila University
Avila University may be turning 100 this year, but university officials say you have to go back to 17th-century France to understand the school today. That's when the Sisters of St. Joseph formed around a mission to promote the ability of women to produce spiritual and corporal works of mercy. In 1836, the first members of the order made their way from Lyons to St. Louis, and the school they founded today has attained international acclaim: Saint Joseph's Institute for the Deaf. From the roots of a small Catholic community in Kansas City came Saint Teresa College, a two-year school for women, in 1916, and the first graduate took her diploma in 1918. As the college began building a new campus at 119th and Wornall Road in 1963, it took a new name, and Avila was born. Today, it has a total enrollment of more than 1,900 students, more than 200 of whom are from other countries, and 60 percent of students are female. It offers more than two dozen undergraduate degrees and 15 graduate degrees in various disciplines and concentrations. 
Husch Blackwell
As with many modern American law firms, it gets harder to track the genealogy amid contractions and consolidations, but this firm co-headquartered in Kansas City and St. Louis—though comparatively young in its current formulation since a 2008 merger—can claim roots that go back 100 years. That's through the Blackwell side, formerly a part of the nameplate at Husch Blackwell Sanders, which merged with Husch & Eppenberger of St. Louis eight years ago. And before that, as Blackwell Sanders Peper Martin, created from the 1998 merger of Blackwell Sanders Matheny Weary & Lombardi and the St. Louis firm of Peper, Martin, Jensen, Maichel and Hetlage. But that was then. This is now: a full-service law firm with a nearly unique structure in modern law, with departments organized by industry rather than by practice:    Energy & Natural Resources, Financial Services, Food & Agribusiness, Health Care, Life Sciences & Education; Real Estate, Development & Construction; and Technology, Manufacturing & Transportation.  The firm has 16 offices in the U.S. and in London.
Kansas City University of Medicine & Biosciences
Do you know who Mamie Johnston was? Bonus points if you do, for you have fully grasped the historical details of the largest medical school in Missouri, now branding itself as KCU. Johnston was the first of more than 10,000 students who, over the course of the following century, would earn their medical degrees at the osteopathic college. It first opened for classes at Seventh and Wyandottte, and made one brief relocation before settling into its home on Independence Avenue in Kansas City's Northeast neighborhood, where it recently cut the ribbon on a complete renovation of the administration building. In addition to instruction in osteopathic medicine, the university has a separate college for bioscience instruction, and offers programming in bioethics and various health professions. 
---
 95 years (founded 1921)
Lawrence Memorial Hospital
For years after its founding in 1921 as the local hospital in a college town, Lawrence Memorial Hospital was up to the task of routine health-care needs in a smaller community. The city of Lawrence has long since grown up, and LMH has grown with it. Today, the municipally owned facility boats 173 beds and some high-level lines of care, particularly for cardiac patients. It's also a full-service hospital, serving local needs for emergency and maternity care, intensive care and critical care, but doing it from the structure of a non-profit that operats without tax support from the city or Douglas County, and regardless of a patient's ability to pay. As a non-profit, its excess revenues are re-invested in services, equipment and facilities.
Tnemec Co.
This Kansas City company makes coatings and coating systems for exterior and interior environments, such as industrial tanks, walls and floors of manufacturing facilities, water-processing plants and other elements of business infrastructure. Those products reduce abrasion, combat corrosion, provide insulation and do other silent tasks to promote operational efficiencies and extend the lives of buildings and equipment. But you can also find Tnemec products at work in office buildings (as a component of curtain walls), football stadiums, jails, churches, hospitals and in many other settings.
---
 85 years (founded 1941)
WireCo WorldGroup
It's turning 85 this year, and it's been an eventful life for WireCo WorldGroup, with cyclical impacts felt to this day. The company has been in the Kansas City area for 68 of those years, having moved from its original base in New Haven, Conn., to St. Joseph in 1948. That's when it was known as Wire Rope Corporation of America, and it was one of the biggest employers in St. Joseph until the 1980s. That's when challenges emerged, both with debt management and through global factors like cheaper labor for overseas competirors. It sought bankruptcy protection in 2002, and came out of that wrenching process bearing the WireCo name. It also moved its headquarters to Kansas City's Northland, and last year, made the jump to Kansas in Prairie Village. Despite a downturn in global oil prices—the company sells to that sector, as well as mining, construction, aerospace and military cliens, among others—it remains among the biggest private companies in the region.
---
 80 years (founded 1941)
Children International
In 11 nations around the world, more than 340,000 children get more than meals, clothes, vaccines or classes through the work of Children International: They get hope. The non-profit based in Kansas City is the region's largest, in terms of dollars raised each year, and one of the most effective, with its one-to-one model of donor/child sponsorship. Ask a donor what it means to receive the hand-written thank-you notes from a child whose life trajectory has been altered for the better, and you'll understand why that model is so effective: You quite literally see the difference that one person can make. The organization started as the Holy Land Christian Foundation, but would grow to serve Central and South American countries of Colombia, the Dominican Republic, Ecuador, Guatemala, Honduras and Mexico, the African nations of Kenya and Zambia, plus India and the Philippines—and yes, even children in the world's riches nation.
---
 75 years (founded 1941)
MGP Ingredients
Cloud Cray Sr. was an investment banker from Detroit who came to Atchison in 1941 with the idea of dismantling a shuttered ethanol plant and moving that equipment to Michigan. What he saw at work in Atchison convinced him to leave the facility in place and build on it there—much to the benefit of the Cray family, the city of Atchison and the more than 250 employees who work at what today is MGP Ingredients. It's a rarity in regional business circles these days, as a publicly traded company, and a leader in the development, production and marketing of specialty ingredients and alcohol products derived from grains.
---
 70 years (founded 1946)
Wagner Logistics
This corporate name didn't come into use until 2012, but the Wagner history runs much deeper. Founded as Wagner Cartage Services in 1946, it became Wagner Industries in 1979. And it has evolved from a hauling and trucking service into a powerhouse in logistics, warehousing, transportation, fulfillment services and packaging. It has a 15-year winning streak as a Top 100 third-party logistics provider, as recognized by Inbound Logistics. Brian Smith is the CEO.
Block & Co., Realtors
Brothers James and Allen Block founded this full-service commercial real estate company in KC in 1946, and the Block name today is synonymous with commercial realty in this market. Today, it's headed by David Block, James Block's son, and has more than 100 associates who execute hundreds of millions of dollars in real estate transactions each year. The company offers brokerage services and manages 7.5 million square feet of commercial property nationwide.
St. Joe Distributing
This St. Joseph-based distribution company serving convenience stores across a seven-state sweep, from Illinois to the panhandles of Nebraska and Oklahoma. To service an area that broad, you need some serious warehousing muscle, and St. Joe Distributing has that, with 130,000 square feet of dry storage, and an impressive 340,000 cubic feet of cold storage, cooler or freezer. That's in addition to its depots in Salina, Kan., and in Columbia and Springfield, Mo. It all started as a small cigar and tobacco shop in Downtown St. Joseph, Mo. Brian Dickens the founder's grandson, is the company's president today.
---
 65 years (founded 1951)
Westfall GMC Truck
From pickup trucks and SUVs all the way up to brand new Mack and Volvo truck rigs, this family-owned Northland dealership has been in business since 1951. It offers new and used GMC trucks, vans and SUVs, and a line of trucks bearing the nameplates of Freightliner, Isuzu, Kalmar Ottawa, Volvo and Mack, along with a parts department and service operation. The dealer now has more than 200 employees and has sister locations nationwide.
---
60 years (founded 1956)
Mize Houser
A two-man partnership that began in 1956 has blossomed into Mize Houser, one of the 10 largest accounting/consulting firms in the region. Bob Mize and Ralph Houser had the original vision for the Topeka-based firm, but through a series of acquisitions and organic growth, it has established strong positions throughout northeast Kansas, with operations in Overland Park and Lawrence, as well. In addition to traditional audit and tax services, Mize Houser provides clients with support for payroll processing, bill payment, financial reporting and IT consulting.
---
 55 years (founded 1961)
Garney Companies
Home-grown success of this scale are rare, but nonetheless inspiring. This heavy contractor specializing in water systems is another employee-owned company. Charles Garney, the son of a plumber, founded the company in 1961, with a bold vision for a pipeline and utility construction company. Growth and acquisition made it a national name in construction of water infrastructure and wastewater-management systems. It has more than 1,100 employees nationwide, and they serve municipal water-system needs in virtually every state.
Midway Ford Truck Center
One of the largest private companies in the Kansas City region, with annual revenues that easily top $425 million a year, Midway Ford Truck Center is also one of the fastest-growing companies, with average annual growth of more than 20 percent in recent years. And it's been recognized in recent years by Ingram's not just for its size and growth, but as one of the region's Best Companies to Work For. It sells new and used light trucks, vans and SUVs, all the way up to Cat, Detroit Diesel, Western Star and other heavy truck lines, has 40 factory-trained technicians, and offers parts, services, repairs and financing.
City Wide Maintenance
Frank Oddo thought he could fill a service gap with commercial janitorial services back in 1961—and did he ever. The commercial cleaning firm he founded as a one-man shop that year evolved over the decades into a national franchise model offering building interior and exterior maintenance services. Under the direction of his son, Jeff, City Wide in recent years surged past the $100 million mark in annual revenues. In addition, Frank's sons Rick and Brad run the family's real-estate development and credit-card processing companies, with each of the sons holding ownership in each business unit.
---
 50 years (founded 1966)
Kansas City Aviation Center
How successful is Kansas City Aviation Center? Successful enough to operate not just in the Kansas City Area (at Johnson County Executive Airport), but at Spirit of St. Louis Airport on the other side of Missouri. It started as a Piper Aircraft dealer and service facility, but today offers a wide range of products and services—new and used aircraft sales, charter flights, maintenance services, parts and even aircraft-management services. 
Ewing Marion Kauffman Foundation
Ewing Kauffman's benevolence toward this town extended well beyond his ownership of the Royals. One of the first outward expressions of it was the founding of the foundation that bears his name; today, it is considered the world's leading organization for research, study and promotion of entrepreneurship. With more than $2 billion in assets, it provides grants and program support for a wide range of initiatives that support business start-up growth.
TranSystems
Today, it's best-known as an engineering firm with more than $200 million in revenues and about 1,000 employees. But TranSystems was born as a transportation planning company, with just five employees, and known as Johnson, Brickell, Mulcahy Associates Engineers and Planners, specializing in traffic studies for municipalities. It stayed with that model for more than 20 years before a change in strategic thinking made it a provider of traffic-management systems. The growth took off from there. From traffic management to rail, aviation and water-bore transit, the company developed expertise in every major transportation sector. It added architecture services in 2006, and now has 37 offices nationwide.
---
 There you have it. Ingram's 2016 edition of Milestones—Corporate Anniversaries. 
A project of this scale requires deep and intensive research, provided by our own Colin Lobdell. But we can only work with data as it exists, and frankly, the states of Missouri and Kansas have business databases shot through with inaccuracies. Surely, then, we've missed some companies celebrating a milestone anniversary this year. If yours is one of them, please let us know by emailing Editorial@Ingrams.com, calling us at 816.842.9994, and most importantly, registering your firm on www.Ingrams.com. While you're at it, include your complimentary company profile.
Register Your Organization at: Survey.Ingrams.com
Ingram's Leads & Lists Online is coming soon. For information on positioning opportunities, please give us a call at 816.842.9994; email Advertising@Ingrams.com
---
Among the companies celebrating milestones in 2016, Ingram's has identified the following organizations from our historical archive and from limited state records. 
160 years (Founded 1856)
Exchange National Bank
McCormick Distilling Co.

150 years (Founded 1866)
St. Theresa's Academy

145 years (Founded 1871)
Blish Mize Co.
Luther Florists & Greenhouse    
National Association of
  Insurance Commissioners
Shamrad Metal Fabricators
University of Central Missouri

140 years (Founded 1876)
Chase Candy Co.

130 years (Founded 1886)
Burd & Fletcher Company
Research Medical Center
Swanson Midgley
Tension Corp.

125 years (Founded 1891)
Cramer, Inc.
Missouri Bank & Trust Co.
Racket Merchandise Co.
Visiting Nurse Association

120 years (Founded 1896)
Association-Operative Millers
Faultless Healthcare Linen
Kansas City Country Club
Major Lumber Co
National Real Estate
  Insurance Group
Phenix Label Co.

115 years (Founded 1901)
Central Baptist Theological
  Seminary
Jamieson Machine Co.
Kansas City Tent & Awning Co
McAnany, Van Cleave &
  Phillips
Community First Bank

110 years (Founded 1906)
University of Kansas Hospital

105 years (Founded 1911)
Alphapointe Association for
  the Blind
Victor L. Phillips Co.
VLP Holding Co.

100 years (Founded 1916)
Avila University
Holland 1916
Husch Blackwell
Kansas City University 
  of Medicine & Biosciences

95 years (Founded 1921)
Carrothers Construction
Davis Paint Company
Lawrence Memorial Hospital
National Aluminum &
  Brass Foundry
Quality Roofing Company 
Steel Manufacturing &
  Warehouse Co.
Tnemec Co.

90 years (Founded 1926)
Alaskan Fur
Foley-Belsaw Institute
Heathwood Oil Company

85 years (Founded 1931)
Graphic Supply & Equipment
  Company
Hunt Midwest Mining
Langley Recycling Co.
Mid-West Terminal
  Warehouse Co.
Reliance Credit Union
WireCo WorldGroup

80 years (Founded 1936)
Central Natural Resources
Children International
Everett Milberger Pest Control
H. H. Halferty and Sons
Sterling Bearing Incorporated
Swafford Motor Co.
Universal Manufacturing Co.

75 years (Founded 1941)
Hammer Bros.
MGP Ingredients
Sambol Packing Co.

70 years (Founded 1946)
Block & Co., Realtors
MK Pipe & Valve
Moffet Nurseries
Rycom Instruments
Siggins Co.
St. Joe Distributing
Stahl Specialty Co.
The Salvajor Co.
Tilton, Thomas and Morgan
V.E. Irons, Inc.
Wagner Logistics

65 years (Founded 1951)
Anthony Plumbing, Heating
  & Cooling
Bartlett & West
Berlin-Wheeler
Biozyme Incorporated
Bossert Body & Tow
James B. Nutter & Co.
North Kansas City Beverage Co.    
Wagner Logistics
Westfall GMC Truck

60 years (Founded 1956)
AFC Heating & Cooling
Best Tool and Manufactur-
  ing Co.
Credit Union of Leavenworth
  County
Heubel Material Handling
Index Restaurant Supply
Mid-States Supply Co.
Mike's Fireworks
Mize Houser
Schick Solutions
Grain Valley Airport Corp.

55 years (Founded 1961)
Breen Development
Brooks Electronics
C.K. Dorman and Co.
City Wide Maintenance
Garney Companies
Lee's OK Tire Co.
Mead O'Brien
Midway Ford Truck Center
Miller (Robert E.) Insurance
  Agency
Price Research, Ltd.
Belt Bowl
Westport Construction Co.

50 years (Founded 1966)
Alvamar
Chada Sales
Clay-Platte Montessori School
Eagle Products
Ewing Marion Kauffman
  Foundation
FCI Advisors
Hodgdon Powder Company
Hughes Development Company
Huston Contracting
Kansas City Aviation Center
Miller Donnelli Agency
Ophthalmology, P.A.
R & H Farms
Schmidt & Klaus
TranSystems

45 years (Founded 1971)
AAA Builders Supply Co.

Bob Hindson Racing
Cedar Garden Apartments
CPS Distributors
D-Tone Feed & Grain
D&D Masonry
Diehl Tire Center
Donald L. Ferguson Drywall
Drexel Veternary Clinic
Enviro-Line Company
Essential Extras
Haase and Long
Independence Audio Video
John T. Growney, M.D.P.A.
Lawrence Pest Control Company
M. Sperry Hickman
Medical-Surgical Eye Care, P.A.
Missouri Glass
Murray, Tillotson & Burton
Northland Oral Surgery
OFG Financial Services
Pool & Patio Supply
Quality Industrial Products
Reliable Concrete & Ornamental Iron
Roth Irrigation
Staco Electric Company
Steel Beam Services
The Dive Shop
Tower Properties Co.
Truog Real Estate Co.
United Office Products
Wardrobe Cleaners
Wolf Creek Acres

40 years(Founded 1976)
Billy J. Kruse, Inc.
Black Gold
Bri-Ley Services Co.
Brinton Electric Co.
CBT Corporation
Combo, Inc.
Dan Smith Home Building Company
Freedom Cycles
Garden Complements
Gary Smith & Associates
Harold J. Curry Sales Co.
Hastco, Inc.
International Linguistics Corp.
J.D.S. Construction Corporation
Johnson County Mortgage
  Company
Johnson County Siding & Window
Kanzig Farms, Incorporated
Lankford Enterprises
Lawrence Anaesthesia, P.A.
Lawrence Eye Care Asso-
  ciates, P.A.
Lee Grover Construction Company
Lister Petter Americas Incor-
  porated
Maher Oil Co.
Master Pitching Machine
Matt Ford Sales
Mini Warehouse Ltd.
Neumann Farms
Olathe Suzuki
Penny's Concrete
Ragsdale Steel
Ricky Shaw & Sons Transporta-
  tion Co.
Robert W. Jacobs, P.A.
Ross Enterprises
Ruf Strategic Solutions
Searcy Financial Services
Sloan Real Estate
St. Joseph Diesel
St. Joseph Plumbing and Heating
Stadium Sheet Metal
Stanley L. Wint, Periodontist, P.A.
Switzer & Associates
Twin Traffic Marking Corporation
U.S.A. 800
Westix Adhesives
Great Plains Drilling
Info-Data Services
Haub Photography Studio &
  Gallery
---
What Does It Take to Make It for a Century?
The only ray of optimism in a statistic that shows half of all U.S. companies will fail in the first year is this: At least they're failing fast, so those owners can get on with the next thing.
But with the other half of the coin, successful companies, fast isn't what gets you to a golden or diamond anniversary, or especially, into a second century. For them, slow and steady wins that race, interspersed with some key qualities you don't find in struggling companies.
Perhaps what's needed most in small business today—where nearly 80 percent provide the livelihood for the owner, but no other employees—is a solid reality check. According to a survey by Intuit, 70 percent of small business owners consistenly report being confident about the prospects of growth at their companies this year.
The only problem with that statistic is, fully half of all companies will fail in their first year, and 85 percent won't make it to a fifth anniversary.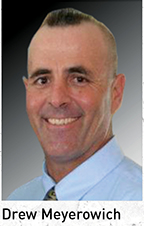 One of this region's freshly minted centenarian companies is Holland 1916, the parent of a four-company group that, combined, makes a wide range of B2B products, largely for industrial clients. Among them: nameplates, membrane switches, touch screens, elastomeric switches, labels and overlays, operator cabs, consoles, enclosures, panels, metal fabrication and electro-mechanical assemblies, and durable RFID solutions.
That a company grounded in making nameplates at its inception a century ago is now a four-unit maker of multiple pro-ducts is testimony to one quality that's essential to business longevity: Innovation.
Drew Meyerowich, chief operating officer for Holland 1916, cites one other key ingredient: "The truth is, it's the people who make it successful," he said. "Look at our own evolution over the last 20 years, as we've grown through technology. We continue to do the industrial metals, but now we focus a lot more on attention on our people and our community. When you don't do that, you have a possible supply-chain challenge if you're not actively involved in the community and in education to produce that next generation of workers."
Longevity requires a never-flagging embrace of true entrepreneurship—the ability, as Meyerowich said, to fall and get back up again.
"That's about how employees are actively involved, not only in the products they produce, but in coming up with new ways for making the product better, making it cheaper and making it faster. It's about not being afraid to fail."
Try something, he says, and if it doesn't work, recognize it, but don't be cowed by it. "How many times do you succeed? Once," Meyerowich said, offering a quote that's popular with his CEO, Mike Stradinger. "But how many times do you fail? Every time, before you have that one success. The entrepreneurs in this town—and we've had a lot of great ones—would tell you the same thing: It requires a lot of hard work, dedication, but above all, avoiding the fear of failure."
---