Metro tech startup receives $41M capital infusion
---
---
Overland Park-based Replica experienced explosive revenue growth last year, and now it's generating another win: raising $41 million in Series B funding.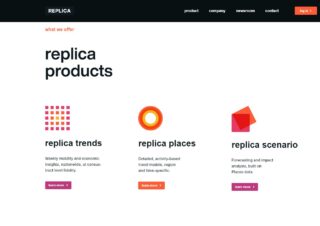 San Francisco-based venture capital firm Founders Fund led the round and was joined by existing investors such as Kansas City-based Firebrand, Endeavors, Sidewalk Labs and Rise of the Rest Fund. 
Replica, a tech startup that spun out of Google parent Alphabet Inc. in 2019, describes itself as a data platform for the built environment that breaks down information silos. It aims to provide crucial insights about what's happening inside a city, such as mobility, land use, consumer spending and employment numbers.
Its customer base includes states, cities, counties and regional planning agencies throughout the U.S., such as the Kansas Department of Transportation and the cities of Kansas City and Olathe.
Replica uses data, its own as well as that from private vendors and its customers, to generate insights and visual dashboards that lead to more informed decisions.
Replica's employee base has grown to about 45 people, and its revenue grew about 400% last year. During a previous interview, Replica CEO and co-founder Nick Bowden said he expects to double in revenue and employees in 2021.