Metro nursing home reports high number of deaths
---
---
Garden Terrace, a nursing home located at 7541 Switzer Road in Overland Park, has reported 58 Covid-19 cases and 11 deaths.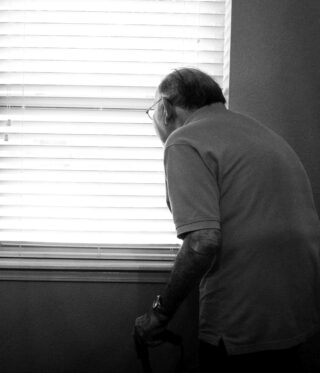 "Since adequate testing became available, we have been testing residents and associates for Covid-19," said Debbie Biehl, the home's executive director in an email statement to the Kansas City Star.
"At this time, all residents and staff have been tested, some multiple times, and regular testing continues," Biehl said.
A staff member at Garden Terrace was the first to test positive on April 18. Infected resident are currently being treated inside the nursing facility with the exception of one resident who is being treated in the hospital.
Johnson County nursing homes and assisted-living facilities are linked to 67 of the county's 81 COVID-19 deaths, according to The Star.
Nursing homes continue a vulnerable target across state lines.
Around 1,100 cases have been reported in the Missouri nursing homes as of May 31 and earlier this month it was recorded that COVID-19 has killed at least 253 residents at Missouri nursing homes, according to data from the Centers for Medicare and Medicaid.
The data also showed that in Kansas, 50 deaths and 176 cases have been reported at nursing homes.