Metro counties relax health orders, dining restrictions
---
---
New, less restrictive health orders for in-dining establishments have been issued for Jackson and Wyandotte counties this week.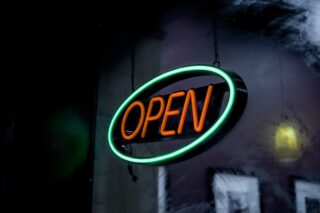 The new order began today in Wyandotte County and allows bars, restaurants and taverns to serve patrons until midnight and to stay open until 12:30 a.m.
Unified Government Department of Public Health Medical Officer, Dr. Allen Greiner, issued the new health order on Tuesday.
Relaxed guidance will change a previous local health order originally issued on Nov. 20, 2020 that required restaurants and bars to close at 10 p.m.
"Wyandotte County business owners have gone to great lengths to comply with and follow health protocols since the beginning of the pandemic – and I'm pleased they'll be able to expand their service hours in a safe and controlled manner," said Unified Government Mayor David Alvey.
Jackson County's revised order does not take effect until midnight tomorrow, Jan. 14.
The new order will likewise allow restaurants and bars in the county to serve food and alcohol until midnight.