The Kansas City, Mo. Northland will soon see another addition to its array of warehouses and distribution centers.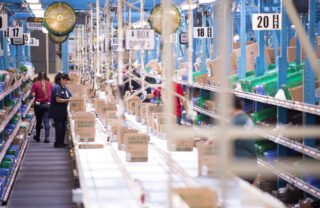 Online wellness company Melaleuca, Inc., noted as the largest online wellness shopping club in North America, announced plans to invest $35.5 million in Kansas City at its new location.
The Idaho-based company will be moving into a facility formerly owned by Harley-Davidson, which it will renovate and add on to.
Melaleuca expects the facility to be ready in early 2022, according to a news release. Located at 11401 N. Congress Avenue in Kansas City, Mo., the distribution center and warehouse will take up 508,000 square feet.
More than 200 new jobs are anticipated to be produced within the first year of opening as a result of the company's investment and expansion.
"Melaleuca is thrilled to expand into Kansas City for several reasons," Melaleuca CEO Frank VanderSloot said in the release. "It has a business-friendly environment; a well-educated, hard-working and talented workforce; advanced manufacturing industry expertise; and a strategic position in the center of the country. With this exciting new facility, our products will reach our customers' doorsteps faster than ever." 
Founded in 1985, Melaleuca carries wellness products across a range of categories including nutrition, personal care, home cleaning and cosmetics.
With a new center, the company is creating a logistics network it anticipates will enable quicker delivery for Midwest customers as well as faster e-commerce shipping across much of the U.S.
"We are proud to welcome Melaleuca to Missouri," Missouri Gov. Mike Parson said. "The company's creation of over 200 jobs is great for our state, and its dedication to health and wellness in a time when our citizens need it most is to be commended. We look forward to seeing Melaleuca grow and succeed moving forward."