McConnell acknowledges Biden, Harris as election winners
---
---
On the Senate floor at the U.S. Capitol on Tuesday afternoon, Senate Majority Leader Mitch McConnell recognized Joe Biden and Kamala Harris as the 2020 Presidential and Vice-Presidential winners.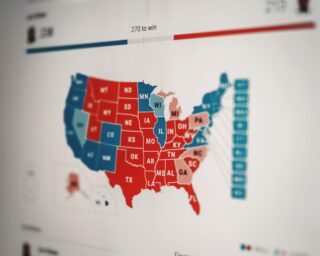 McConnell made a congratulatory announcement to the pair following a Monday vote from the Electoral College confirming their win.
Despite McConnell's Senate floor announcement, a number of Senate Republicans remain firm in their belief that the election is not over, as Trump himself has not conceded.
However, some GOP Congress members hinted a willingness to accept a Biden win following the Electoral College vote carried out this week.
Senate Rules Chairman and U.S. Senator for Missouri, Roy Blunt, said there will soon be a meeting to discuss the ceremony to inaugurate Biden on January 20.
"We've now gone through the constitutional process and the electors have voted, so there's a President-elect," Blunt said. "With Vice President Biden as the President-elect, the President continues, obviously, to have all the options he has available to him, but the electoral vote today was significant."