Manufacturing scorecard delivers Missouri a C, Kansas a B+
---
---
When it comes manufacturing industry health in Kansas and Missouri, Kansas appears to earn a higher grade, according to a Manufacturing Scorecard 2020 released by Ball State University's Center for Business and Economic Research.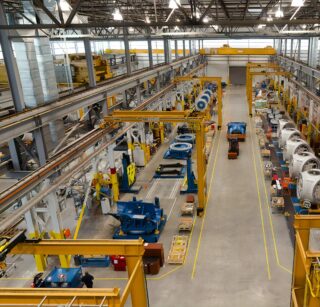 Showing how each state ranks among the others, the Manufacturing Scorecard 2020 noted several categories of interest for manufacturing and logistics industries.
The production of goods holds particular interest in the U.S. economy, the report said, stating that manufacturing firms are not necessarily reliant on local demand for goods.
Three variables were used to measure manufacturing industry health in the report: the share of total income earned by manufacturing employees in each state, the wage premium paid to manufacturing workers relative to the other states' employees and the share of manufacturing employment per capita.
For manufacturing industry health 2019 to 2020, Missouri ranked a C in 2019 and a C again in 2020. Kansas ranked over a letter grade higher with a B+ for both years.
Grades for logistics industry health 2019 to 2020 delivered Missouri a C for both 2019 and 2020 and a slightly better C+ in Kansas both years.