Leawood-based AMC opens 98 percent of U.S. locations
---
---
About a year ago, COVID-19 forced Leawood-based AMC Theaters to close all its locations nationwide.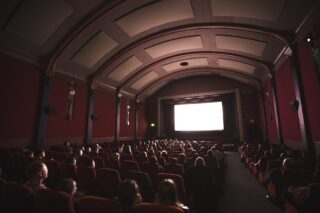 As COVID-19 vaccines become more widely available, operations began to kick up again and patrons return.
On Friday, March 19, 98 percent of AMC locations across the U.S. reopened and by March 26, the company said it will have 99 percent reopened, according to a news release. 
"It was exactly one year ago that we closed all AMC locations in the United States," said AMC CEO and President Adam Aron. "It gives me immense joy to say that by the end of next week we expect that 99% of our U.S. locations will have reopened. As we have done at all of locations around the country, AMC is reopening and operating with the highest devotion to the health and safety of our guests and associates."
AMC's revenue took a deep plunge over the last year. The company lost close to $4 billion in 2020, though the outlook remains positive.