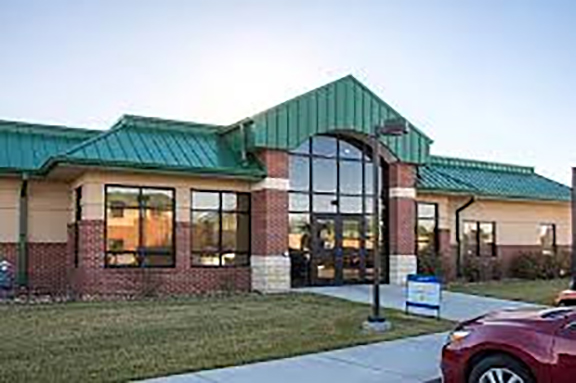 The "Kansas" in University of Kansas Health System was reinforced again with news this morning that the parent of Kansas City's largest hospital had acquired 33-bed Great Bend Regional Hospital in central Kansas, along with affiliated clinics. Terms of the sale were not disclosed.
In a news release, officials said Great Bend Regional would join other Sunflower State hospitals acquired in the past two years as the health system has extended its reach. Its mission as long been to serve a statewide population, but the business model is changing to provide care closer to where Kansans are living. The past two years have seen acquisitions of HaysMed in Hays, St. Rose Health Center in Great Bend, Pawnee Valley Community Hospital in Larned and the former St. Francis Health System in Topeka, now known as the University of Kansas Health System St. Francis Campus. The newest addition will be renamed The University of Kansas Health System Great Bend Campus.
HaysMed, St. Rose, Great Bend Regional and Pawnee Valley have historically competed for patients and market share, health system officials say; now, they will be collaborating as part of single system, with complementary services and providers.
"Our mission is to provide the highest quality care to Kansans," said Bob Page, the system's president and CEO. "As health care across the country evolves, we are taking a new approach in Kansas. Our health system providers in Great Bend, Hays, Larned, Topeka and throughout the Kansas City metro area are keeping care close to home while expanding access to the most advanced treatment options only an academic medical center can provide. Together, we can ensure people in Great Bend and across the state of Kansas have access to the right level of care, delivered in the most effective way."
The Great Bend Campus will remain a strong employer and health care provider for that community, officials say, and substantially all the current work force will be retained as patients continue to receive care from their current doctors and practices. The system said it would establish a local board for the hospital and clinics.
More information is available here.
Posted 11:57 a.m., Aug. 1, 2018