KCMO revises COVID-19 rules, eases restrictions
---
---
Another amendment to Kansas City's COVID-19 rules and guidelines is giving businesses increased freedom starting this evening, according to a Friday announcement at City Hall from Mayor Quinton Lucas.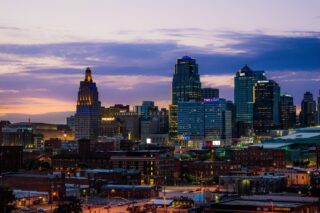 Although mask and distancing will still be required, restaurants and bars can return to normal operating hours. The revised order takes effect at 10 p.m.
Limits on gatherings will also be lifted, bringing long-awaited positive news to business owners hoping to make up for lost revenue over the last several months.
Event organizers will no longer be required to submit mitigation plans to the Kansas City, Mo. Health Department, though businesses and events will be expected to report any known COVID-19 cases among staff or patrons to the health department.
Lucas said the lowering of the restrictions comes amid a downward trend in COVID-19 cases in the Kansas City region. The mayor said the numbers have declined significantly over the last 10 weeks.
The city issued more restrictive guidelines in late November as cases surged ahead of the holiday season. 
The new guidance applies only within the city of Kansas City, Mo. On Friday afternoon, Jackson County released an announced saying that the county's health order will remain in place.
Posted 02/19/2021