KC Council passes $1.78B budget
---
---
The Kansas City Council signed off on a $1.73 billion budget for the 2021-22 fiscal year. The measure revisited borrowing money for infrastructure, included money for tenant advocacy and deferred tapping into $195 million in stimulus funds.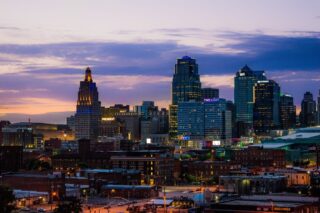 After objections that too much of the funding would be given to the wrong places and not enough in others, council members sent the list of infrastructure projects back to a committee to revisit priorities.
Money would come from the $800 million in general obligation bonds that voters approved in 2017. The fiscal year starts May 1.
Council member Katheryn Shields pointed to a focus on expanding infrastructure rather than fixing what the city already has, and others noted that just 1% of money to fix streets, sidewalks and other infrastructure would be doing to the 3rd District, which encompasses much of he East Side, KCUR reports.
The budget also didn't cut any jobs, kept a hiring freeze in place and gives employees incentives to retire early.