KC-based Savion LLC enters renewable power purchase agreement with Target Corporation
---
---
Dubbed the Golden Buckle Solar Project, Kansas City-based Savion LLC will take part in the construction of a large Texas solar project that will deliver around 200 megawatts of power to Target Corporation.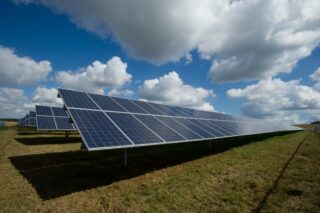 Earlier this month, Savion entered a renewable power purchase agreement with Target following a 2019 announcement from the latter that it plans to source 100 percent of its electricity from renewable sources by 2030.
The project is expected to break ground in late 2021 and wrap up in late 2022, and will include the construction of 575,000 solar panels.
Savion's deal with Target is only one of three energy projects the retailer has made nationwide. Of the three, Savion's is one of two that is solar based.
"Savion is proud to be working with one of the world's most trusted retail brands in its efforts to support green energy," Savion Chief Commercial Officer, Diana Scholtes, said. "In addition, the development of Golden Buckle Solar Project will also benefit the host community of Brazoria County with local economic boosts through jobs and property tax revenue."
At present, Savion is one of the largest industrial-scale solar energy and energy-storage developers in the U.S. with a portfolio of more than 11 gigawatts of renewable energy.