KC area Ford, GM plants cut production once again amid continuing chip shortage
---
---
The global shortage of semiconductors has forced General Motors and Ford to further cut production at their North American factories as chip supplies seem to be growing tighter. The shutdowns likely will affect dealer inventory of vehicles made at the plants.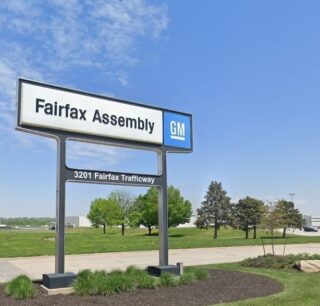 GM says it has managed to keep factories making full-size pickup trucks and SUVs.
The situation has worsened in recent weeks, particularly in the auto industry, where factories are shutting down because there aren't enough chips to finish building vehicles that are starting to look like computers on wheels. The problem was recently compounded by a grounded container ship that blocked the Suez Canal for nearly a week, cutting off chip shipments headed from Asia to Europe.
In the Kansas City metro, a chip shortage will result in production cuts for the Fairfax, Kansas GM plant as well as the Kansas City Assembly Plant in Claycomo, Mo. among many others nationwide.
Ford's Kansas City plant has shut down for the week of April 12. Seven U.S. plants will run through the two traditional summer shutdown weeks in late June and early July.
GM expects the chip shortage to cost it up to $2 billion in pretax profits this year from lost production and sales. Ford expects similar losses.