KC Architecture Firm To Design NHL Stadium Expansion In Chicago
---
---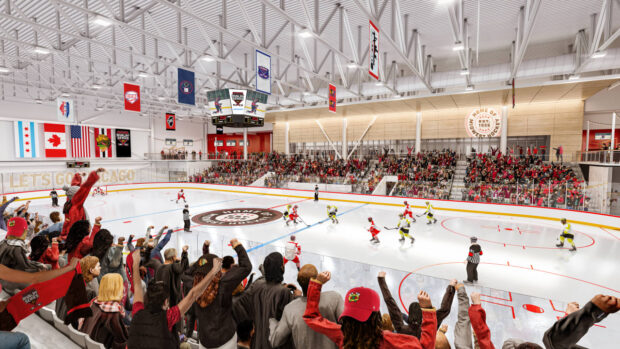 ---
Posted September 19, 2023
Kansas City-based Generator Studios will be designing the 135,000-square-foot stadium expansion for the Chicago Blackhawks.
The City of Chicago approved the $65 million expansion project last week. The project will see the Fifth Third Arena gain an additional two regulation-sized sheets of ice to combat demand for youth sports in Chicago.
The expansion will also improve walkways, traffic safety and parking as well as add more outdoor seating areas, such as an outdoor patio, and a public café.
Construction is scheduled to begin in early 2024 with the grand opening anticipated for early 2026, according to a press release.