Kansas Gov. Laura Kelly today announced that the state of Kansas has once again been recognized as a national leader in wind energy, with Business Facilities Magazine noting high rankings for Kansas and awarding an Honorable Mention to the Grain Belt Express project in the magazine's Deal of the Year competition.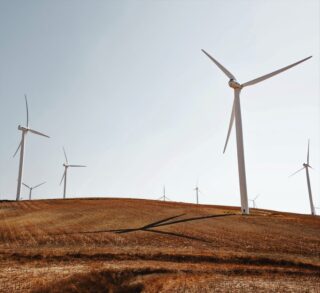 According to Business Facilities' 2020 State Rankings, Kansas was:
No. 1 in percentage of energy generated by wind
   2. No. 4 in Aerospace
     3. No. 4 in installed wind power capacity
"I'm pleased that these national accolades have confirmed what Kansans have known to be true – our state is a driving force when it comes to wind power expansion, development, and innovation in our country," Kelly said. "I thank all the hardworking Kansans across the state who put in the work to make this possible. My administration will continue to support wind power initiatives that will not only allow us to maintain our top-tier rankings, but also create jobs and boost economic development statewide."
In 2020, Kansas reclaimed the top spot it held in 2018 in percentage of energy generated by wind, as it was No. 2 in 2019 behind Iowa. Kansas also increased its installed wind power capacity significantly in 2020 in claiming the fourth-place spot.
Due to its significant economic impact and benefit, the Grain Belt Express was honored by Business Facilities Magazine with an Honorable Mention award in its national Deal of the Year competition. A new, 800-mile transmission line connected to the Grain Belt Express is expected to bring $8 billion in investment and thousands of jobs to Kansas.
Grain Belt Express, owned and developed by Invenergy Transmission, has created a renewable energy project that promises to deliver significant advantages in access to affordable energy, and added infrastructure for broadband.
According to an analysis on behalf of the company, this expansion will create up to $7 billion in electricity cost savings for Kansas and Missouri consumers by 2045.