Kansas, Missouri Hospitals Rank In Top 600 Across The U.S.
---
---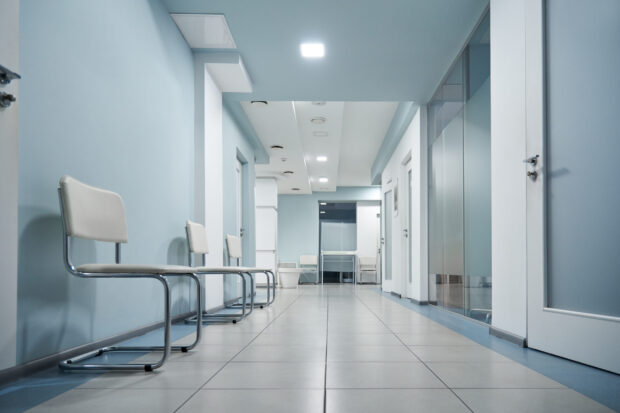 ---
Posed November 8, 2023
Newsweek released its 2024 America's Best-In-State Hospitals list of the highest-ranked 600 hospitals in the U.S. with hospitals from the KC making the top 10th percentile.
Hospitals were ranked by state and scored by recommendations, patient experience, quality and patient-reported outcome measures.
The top hospital ranked in Kansas was the University of Kansas Hospital with a score of 91.14 percent. Missouri's top hospital was Barnes-Jewish Hospital in Saint Louis with a score of 92.95 percent.
Both top-ranking hospitals for Kansan and Missouri scored in the top 10th percentile in Newsweek's overall national rankings. For context, the highest-ranking hospital in the nation is Mayo Clinic-Rochester in Minnesota with a score of 98 percent.
A total of 15 hospitals in Kansas ranked best in the nation, and 13 hospitals from Missouri were recognized.
Top five hospital rankings in Kansas:
University of Kansas Hospital, Kansas City, 91.14%
AdventHealth Shawnee Mission, Merriam, 84.67%
Saint Luke's South Hospital, Overland Park, 82.65%
Olathe Medical Center, Olathe, 81.97%
Kansas Surgery & Recovery Center, Wichita, 81.35%
Top five hospital rankings in Missouri:
Barnes – Jewish Hospital,   St. Louis, 92.95%
Saint Luke's Hospital of Kansas City,   Kansas City, 92.32%
Mercy Hospital St. Louis,   St. Louis, 86.46%
St. Luke's Hospital,   Chesterfield, 82.77%
Boone Hospital Center,   Columbia, 80.88%
The percentage scores given to hospitals are given based on the number of recommendations received, recommendations equate to 40 percent of the hospital's overall score.