KCRise Fund to receive investment from region's largest insurance provider
---
---
Blue Cross and Blue Shield of Kansas City (Blue KC), the region's largest not-for-profit healthcare insurance provider, announced today it will invest in KCRise Fund II, which funds high-growth, early-stage technology companies in the Kansas City area.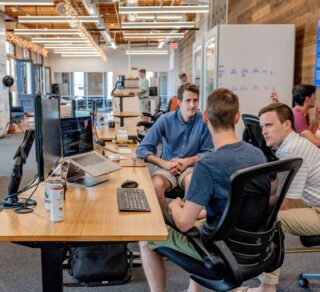 "Blue KC's investment in KCRise aligns with our commitment to and focus on Kansas City and our interest in innovation that can increase access and affordability of healthcare," said Henri Cournand, Chief Financial Officer, Blue KC. "Having been in business for more than 85 years, we recognize that investing in the future is imperative to our success and Kansas City's, and this investment is just another way we are demonstrating we are here for good."
KCRise's Fund's investors include local corporations, family offices and prominent business leaders.
"Blue KC's introduction of efforts like Spira Care and its unwavering commitment to transforming care delivery and their member experience showcase their commitment to innovation in our region, and KCRise Fund is proud to partner with this talented team," said Darcy Howe, founder and managing director of KCRise Fund. "Healthcare and the system which drives it is rapidly changing, and we are fortunate to have leaders like Blue KC working on behalf of our citizens to make the KC region a national leader in healthcare today and for generations to come. Identifying and connecting cutting-edge innovation in our community and around the US, to innovators like Blue KC, KCRise Fund looks forward to being an accretive partner."