While news of a canceled 2020 Kansas City Symphony performance season was disappointing for many, musicians with the symphony have found ways to continue engaging with students, teaching lessons virtually.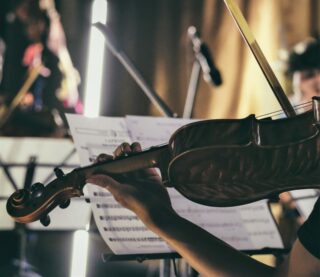 Although these musicians are not performing, they are giving lessons, helping to teach students during practice sessions via Zoom and FaceTime.
"There's a really noticeable brightening when they come on the screen when you see them each week," Kansas City Symphony cellist Allen Probus said to 41 Action News.
"They're actually practicing more, which is strange. It's weird. I think they're very bored," symphony bass trombonist Adam Rainey, said.
For the musicians on the symphony, they say the practice session have helped them, too.
"Teaching is always something that's helped keep me sharp," Probus said to 41 Action News.
Whether student or teacher, both sides are learning and improving from the experience.
"When all this happened, I realized I had to use my words a bit better and be a bit more patient," Rainey said.
Until at least 2021 these lessons will continue, providing students and teachers a way to connect and grow as musicians.