Kansas City Southern sale to go under review
---
---
Canadian Pacific Railway Limited and Kansas City Southern today made a filing with the Surface Transportation Board asserting their right to have the STB review their combination under a waiver the STB granted to KCS in 2001. The filing was made in response to objections to the application of the KCS waiver that were filed with the STB by competitors and others.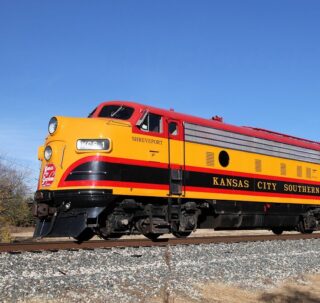 The STB granted KCS, the smallest of the Class 1 railways, an exemption from the new merger rules in 2001 because a combination involving KCS did not raise the same concerns that any transaction between the larger six Class 1s might create.
CP and KCS explained in their filing that the logic under which the 2001 exemption was granted remains valid today. The combination would provide stronger competition against the larger Class 1s that grew through mergers under the old rules. The filing states that the only impact on competition will be that the transaction forces the other Class 1s to "face more of it."
CP and KCS said they welcome a thorough and fair STB approval process for the planned creation of the first U.S.–Mexico–Canada rail network announced last month. Revoking the waiver would unnecessarily complicate and prolong the Board's review.
More than 375 shippers, ports, partners and customers have filed letters with the STB supporting the opportunity for a seamless, single-line route from Canada to Mexico. Supporters have asked for a swift and efficient process under the waiver to complete the transaction so the systems can be integrated, and the end-to-end benefits can be realized for the benefit of customers and all stakeholders.
Once combined, CP-KCS would remain the smallest of the Class 1s by revenue.