There was no falter in the housing market in terms of buyer demand as 2020 came to a close.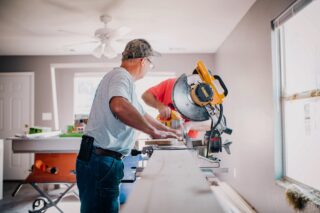 The largest notable decline was in housing inventory, which dropped by 51.3 percent in 2020 from 2019, according to a report from the Kansas City Regional Association of Realtors.
Demand remained at a record-setting highs throughout the year, pushing closed sales up 6 percent from the year prior. By the end of 2020, only 3,696 houses were on sale across the Kansas city region.
The average sale price increased by 10.4 percent to $272,623 in 2020 according to the report, as the number of days the average home sat on the market shortened notable, by 14 percent from 2019.
"We have a critical need for more inventory across our region, as is the case for most of the nation right now," KCRAR President Tony Conant said. "Market conditions are highly favorable for homeowners who are considering selling in 2021. Interest rates are low, and buyers are plentiful. The only thing missing is an adequate supply of homes available for purchase."
Chief Economist for the National Association of Realtors, Lawrence Yun, indicated that this winter could be one of the best yet in sales activity due to pent-up buyer demand.
"This winter may be one of the best winters for sales activity," Yun said in the release. "It won't match summer or spring sales numbers, but on a winter-to-winter comparison, this could be one of the best breakout years just based on the fact that pending contracts are at such a higher level."