Coping with COVID: Kansas adds 942 new cases, Missouri reports 1,489
---
---
The Missouri Department of Health and Senior Services reported 1,489 cases of COVID-19 on Friday reports KMBC 9 News, bringing the statewide total to 50,323 since the start of the outbreak.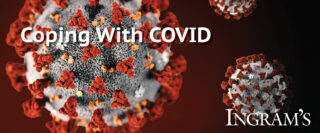 There have now been 1,243 deaths across Missouri from COVID-19, up 10 from Thursday.
Health officials last reported that 869 patients have been hospitalized due to COVID-19, according to KMBC 9 News. The state of Missouri does not list how many people have recovered.
Missouri health officials say they have tested a total of 686,773 people through PCR testing.
PCR testing looks for the virus in the nose, throat or other areas of the respiratory tract to determine if there is an active infection. Only 9.7% of PCR tests were positive.
Another 59,610 have been tested through serology testing, which looks for antibodies in the blood. Only 3.7% of those tests came back positive.