Jet Midwest in deal for 'mini-satellite' aircraft
---
---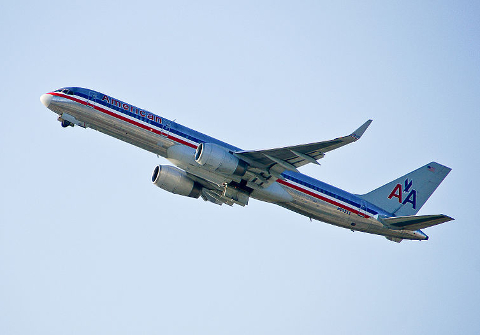 ---
Airborne Wireless Network (OTC QB: ABWN) says it has a deal with Kansas City-based Jet Midwest Group to obtain three aircraft to test its Airborne Wireless Network concept.
A memorandum of understanding states that both parties have agreed to enter into a definitive agreement by Sept. 30. Jet Midwest Group is to provide up to three Boeing 757-223 jetliners to Airborne Wireless Network for its "proof of network concept" and FAA certification testing.  Two of these Boeing 757-223's have tentatively been designated for the company's use.
Once the aircraft have been fitted with Airborne Wireless' equipment and ground testing has been completed, the company plans to fly these commercial jets from Roswell, N.M., to Kansas City, Mo. According to the FAA, this will be a historic "first ever" flight of a meshed commercial airliner-based network.   
For its Wholesale Carrier Network, Airborne Wireless intends to use commercial aircraft as "mini satellites." The company's primary target customer base will be worldwide data and communications-service providers.
Jet Midwest Group is one of the fastest growing aviation supply companies providing transport aircraft, engines and replacement parts to aviation operators worldwide.  JMG operates a 1.2 million-square-foot warehouse on over 30 acres of tarmac at the former TWA facilities located at Kansas City International Airport.
Airborne Wireless Network, based in Simi Valley, Calif., views its relationship with Jet Midwest as significant, allowing the company to minimize its pre-rollout testing and development costs.