January 2021 Royals FanFest canceled
---
---
Originally scheduled for Jan. 29 and 30, 2021, the annual Royals FanFest presented by Blue Cross and Blue Shield of Kansas City has been canceled, according to a Tuesday announcement from the Kansas City Royals.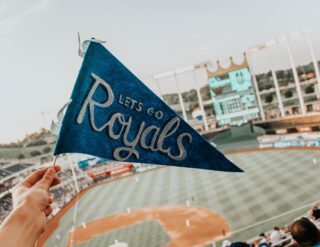 The decision comes nearly five months before the event was to take place, an early decision that is leaving many Royals fans disappointed over the cancellation of FanFest which typically attracts thousands of fans.
"The Royals determined that staging an in-person Royals FanFest the way fans have enjoyed over the years would not be possible this coming January," the Kansas City Royals said in a statement.
Included in the announcement were plans for the 2022 FanFest which the team has confirmed will be held Jan. 28 and 29 at Bartle Hall at the Kansas City Convention Center.