A growing life-sciences community relies on patents to protect its valuable intellectual property. The Kansas City life sciences community, with its emphasis on pharmaceuticals, animal health, and biotechnology research and testing, faces many challenges to moving inventions through the U.S. Patent and Trademark Office and on the path to commercialization.  Cost, timing and mane
uvering the patent-office process make patent protection difficult for life-science companies. Recent court decisions provide additional uncertainty at the onset of the process, making it more difficult for companies to show that their inventions are patent-eligible
Healthcare diagnostics and software immediately come to mind when thinking about the Kansas City life-sciences community. Two recent high-profile cases, the Mayo decision and the Alice decision, restricted patent eligibility in these two areas.  
In Mayo Collaborative Services v. Pro-metheus Laboratories, Inc., the U.S. Supreme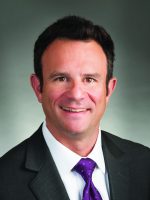 Court held that a diagnostic method of providing a drug to patients, measuring the drug's metabolites, and determining dosages in relation to efficacy thresholds, was not patent-eligible subject matter. The case renders ineligible many 
inventions directed to diagnostic methods, finding them to be nothing more than
reciting abstract ideas involving conventional activities. Consequentially, health-tech companies run into difficulty commercializing inventions aimed at efficiently handling medical diagnosis through provider and patient-focused technology. The decision has been used to invalidate patents in all life science-related fields, and essentially stopped the allowance of diagnostic method claims by the patent offic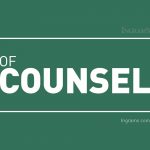 e. 
Alice Corp v. CLS Bank International related to an electronic escrow service for facilitating financial transactions. The ruling was similar to Mayo in that the Supreme Court found that claims involved an abstract idea that was simply implemented through a computer. The Alice decision has resulted in widespread rejection of many patent applications. On its face, the Alice decision may not seem as applicable to the life-science industry, but many of the most patient-focused developments in life sciences involve innovative software use. According to the latest Science Census published by the Kansas City Area Life Sciences Institute, the software segment had the largest net gain between 2012 and 2015, representing 45 percent of the life-sciences industry employment for our region.
Kansas City is riding the startup formation wave with that census identifying 65 companies not listed in 2012. Startups must closely guard their limited capital and resources. The Mayo and Alice decisions present a bit of a Catch-22. For startups, speed to market can drive success. However, developing an intellectual-property portfolio attracts additional capital and legitimacy in the marketplace.  The prospect of expending precious resources to fight a long uphill battle at the patent office is daunting. 
With a new administration, an active Congress and a new Supreme Court justice, life-science companies should keep a careful eye on legal developments in patent eligibility. While changes to the rules on patent eligibility may seem low on the priority list, the Pharmaceutical Research and Manufactures of America, the American Bar Association's Section of Intellectual Property Law, and the American Intellectual Property Law Association have all called for an overhaul of Section 101 of the Patent Act, which identifies patent-eligible subject matter.  Law 360 recently reported that the AIPLA views current patent eligibility case law as creating uncertainty in patent eligibility and enforceability resulting in negative incentives for innovation and investment. PhRMA stated that patent eligibility case law has become overly restrictive in the biopharmaceutical field. 
Wholesale patent eligibility reform would face significant challenges. Many commentators see tighter patent eligibility rules as an important tool in combating patent troll litigation. The recipe for legislative reform would be difficult to write. Codifying specific examples of eligible patent subject matter could favor certain technologies over others. Outlining exceptions to patent eligibility could work against certain technologies. Both approaches could risk negative effects on future inventions that have yet to be discovered. Others suggest returning to the categories recited in 101 and let novelty and non-obviousness be the stricter standards. Global implications may also be taken into account. The U.S. was long seen as more open to software patents than Europe. Now, Europe is granting patents in areas such as diagnostics, where the U.S. is being more restrictive.
For the Kansas City life-sciences community, any changes to the patent eligi-bility rules will deeply impact innovation and growth. Although it is too early to guess whether change will happen, our community will undoubtedly keep a close eye on this issue.