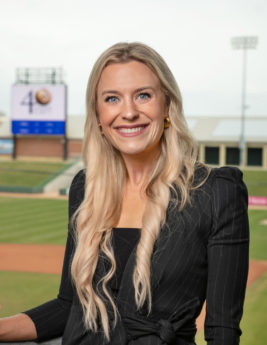 Lauren Bascue  
The case for Lauren Bascue's spot in this year's class isn't made with an argument: It's made with numbers. Since the beginning of 2020, when she became director of business development at ECCO Select, she led the largest growth spike in the history of the IT services company. Revenues from her commercial division surged nearly 20 percent in her first year and 65 percent by the end of 2021. In the middle of that run, she became the youngest vice president in the company's history. But there's a lot more to this 32-year-old than office productivity. "I am a mother and a wife. I love to work out and spend time outdoors (hiking, biking, walking, enjoying happy hour on a patio)," she says. "I lost my mother in late 2021 and am really trying to embrace 'YOLO' and not worry about the little things." We could tell that early on—she was a 20 in Their Twenties honoree in 2017, less than two years after joining ECCO Select. At that point, says company president Darren Prenger, it was clear that "a star had been born." That same year, Bascue opened the largest account in company history, was married to Bret a year later, and added motherhood to her checklist in 2020 with the arrival of Brooks. Her service record includes the board for the Hispanic Chamber of Commerce, plus support for non-profits that include Newhouse, Happy Bottoms, Giving the Basics, Junior Achievement and the Make-A-Wish Foundation.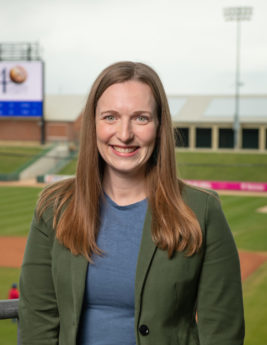 Leanne Breiby  
For Leanne Breiby, the job is the joy. She's vice president of communications for the Greater Kansas City Community Foundation, the region's largest non-profit, managing more than $5 billion in philanthropic assets. Even after more than 13 years there, working her way up from event coordinator to manager, director, and now to VP, she says, "I still find an immense amount of joy seeing Kansas City's incredible generosity at work." The biggest sources of pride for this 37-year-old journalism graduate from KU include serving as a board member and president of Impact KC, a local giving circle that has given more than $1 million to support non-profits in this region since 2004. "I'm particularly proud that we continued raising funds and making grants to local charities throughout the pandemic when non-profits needed support more than ever," Breiby says. "In 2020, we provided more than $38,000 in grants to six charities, and in 2021, we increased our grants to more than $41,000 to benefit five organizations." She's also a graduate of the Centurions program for future leaders, where her peers voted her Centurion of the Year in 2020. As part of her engagement with that program over a two-year period, she spent more than 200 hours volunteering with local charities and had a seat on the board of directors for the Greater Kansas City Area Chamber of Commerce. On a personal level, she says, "I enjoy connecting with friends and facilitating new connections for those around me. I also enjoy hiking, gardening, and traveling, and completed my first triathlon in 2021."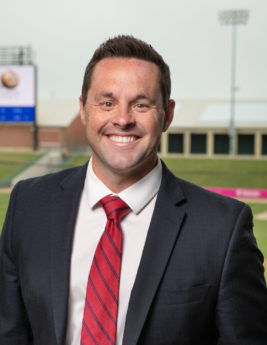 Jordan Burns  
Ferrellgas found a gem when it brought Jordan Burns in-house in 2018, a decision that would prove providential for a company under some financial stress at the time. As a member of the executive management team, Burns was part of a group that led Ferrellgas through a historic restructuring at the beginning of 2021. "The restructuring caused no interruption to business and allowed Ferrellgas to achieve a healthy balance sheet, favorable credit, and a long life," the 38-year-old Burns says. His fingerprints, the firm says, are all over major cases involving acquisitions and financial transactions. "Since 2019, Ferrellgas' adjusted EBITDA has grown from $230 million to north of $300 million in three short years," he says. "That growth is only possible with the hard work of our employees, who use technology, data, and metrics to assist in decision-making." Cathy Brown, the company's vice president for compliance, says Burns "exhibits strong ethics, which, when combined with his passion and willingness to listen to others, has allowed him to become a highly trusted and valued fellow employee." Burns is a native Kansan who made his way here after earning twin degrees in business administration and finance at the University of Kansas. Following a stint with a wealth management firm, he earned his law degree from UMKC, then spent time as a litigator before joining Ferrellgas, where he's now vice president, general counsel, and corporate secretary. Outside of work, he and his wife, Stephanie, coach soccer teams for their two children.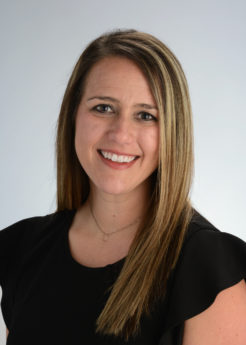 Tori Butler  
Tori Butler is just 38, but it seems like she's already had two nursing careers. One was before March 2020; the other started the day the global pandemic arrived in Kansas City. "The pandemic has challenged health care in so many ways," says the 38-year-old nursing director of implementation for The University of Kansas Health System. Her role there does not have defined boundaries; she says: "I lead multidisciplinary teams focused on, but not limited to, patient outcomes, capacity throughput, nursing mentorship, and collaborative partnerships." Over the past year in particular, with a pair of brutal spikes during the global pandemic, she was tasked with opening an alternative site to provide additional inpatient beds through those two waves and established a process to support the teams providing inpatient care. "In each situation, I approached it with a 'how can we,' rather than 'why we can't,' she says. "Pulling team members together to focus on a common goal is a passion of mine." A Pitt State nursing graduate, she earned a master's in organizational leadership from KU's School of Nursing. She worked for Joplin-based Freeman health for two years before coming to Kansas City, where she and Nick are the parents of three. "My passion for my children, family, and community is just as strong as my passion for serving my health system," Butler says. "I lead by example for them, supporting their involvement and success within school, activities, and the community. As a family, we support those in need through community drives, donations, and clean up."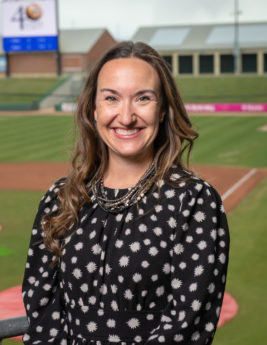 Jessica Chanos  
Take Your Child to Work Day is every school day of the year for Jessica Chanos, a 38-year-old counselor at Barstow School. "I am first and foremost a mom to four Barstow Knights, Deuce, Cooper, Max, and Gabe," she says. "Hugs in the hallway, cheering at concerts, and rides home after school are the icing on the cake for a gloriously rewarding and challenging line of work." She holds two master's degrees, one in clinical psychology from Pepperdine University; the other in school counseling, her career track for the past decade. At Barstow, she works with children ages 3 to 18, as well as their parents, staff, and faculty, developing and implementing various programs to promote mental wellness and academic success. A special challenge since 2020, she says, has been the impact of the pandemic. "Barstow remained open and fully operational during the pandemic, and it was and continues to be my priority in helping our students cope with the stress over the last two years," Chanos says. She also has a pedigree in civic commitment, something you'd expect from the daughter of former Burns & McDonnell CEO Greg Graves and his wife, Deanna. Her service history includes the board of directors for the Boys and Girls Clubs of Greater Kansas City, serving with her husband, Jason, as chairs for record-breaking galas with Community Linc and Heart of America Shakespeare Festival, and as co-chairs for the new early childhood space at Union Station's Science City. She also served a term on the Leawood Art's Council, was auction chair for the KC REP, and has volunteered for the Birthday Party project at Hope House.
Sarah Cisper  
Like most good engineers, Sarah Cisper says she enjoys open-ended problem-solving. Most good engineers, though, don't do it at the scale she does. "In the past six years, I've worked on 18 major initiatives impacting 8,000 employees and now have the honor of leading strategy, planning, development, cybersecurity, technology consulting, and change management teams in 1898 & Co.," she says of the Burns & McDonnell consulting and analytics venture. "I love hearing from my team about their proposed solutions and the sense of accomplishment our clients share with us. It gets me energized." She's been with the region's biggest engineering firm since the ink started drying on her degree from Colorado School of Mines, and has produced 14,000 billable hours involving 17 clients with 82 projects. Certified in change management, she's been a part of many major change initiatives. But she's most proud of the way her personal journey has shifted "from focusing on just my accomplishments to supporting the accomplishments of others via relationship-building. Every day I work on who I need to connect with to progress our business and reduce our stress because we can act as a team." Her biggest achievement? The three children she and Nolan are raising. "I can honestly say that I have learned a lot about myself and how to be a leader through them," says Cisper, 38. "People ask how I'm able to have a career and raise three children, and my response at this point in my career is, 'I'm not sure how I could have done one without the other.'"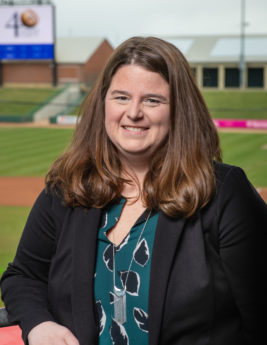 Amanda Cline  
CEO Dan Duffy calls Amanda Cline "an essential member of the core leadership team" at United Real Estate Group. The metrics say he's not exaggerating. Cline, the firms' 38-year-old vice president of marketing, has led the marketing and public relations efforts for United and its affiliated brokerages as the company grew more than 450 percent and claimed its place as the nation's fastest-growing real estate company and one of the Top 10 in real estate brokerage. Given that, says Duffy, Cline is "an essential member of the core leadership team of United." The Overland Park native came back to her roots after leading the marketing department for a national home-builder based in Denver, jumping on board at United in 2011. Even as the company was starting to soar, She and her husband Mike, have two children, and she's an active donor to various charities—Happy Bottoms, Shelter KC, Autism Speaks, and Special Olympics among them—and was a brand ambassador for the annual Susan G. Komen road run, coordinating a donation for one of their events. "One of the more impactful community events that I have been involved with came when United Real Estate had its annual convention in New Orleans," she says, and a fund-raising auction yielded more than $73,000 in one night to a small grocery store serving that city's hurricane-ravaged Ninth Ward. She still keeps in touch with the owners, she says, "and continues to be impacted by their resilience and giving hearts."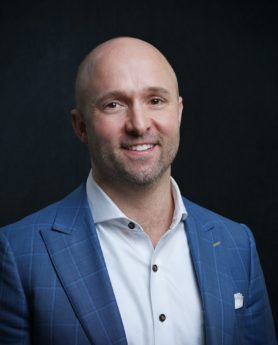 Rich Cray   
When Rich Cray came on board at Lockton in 2019, it was entrepreneurial serendipity: His great-grandfather founded MGP Ingredients in Atchison, and his grandfather ran and sold McCormick distilling in Weston, Mo. His father, Generation Three, owned and sold a company in the liquor industry. And Cray himself has also started and sold a pair of companies. So it was a natural fit to sign on with one of Kansas City's stellar entrepreneurial successes in the insurance and benefits world. At Lockton, he's a vice president who helps grow what's known as the captive market—essentially, insurers owned by the people they insure. It is, Cray says, "one of our fastest-growing verticals in our company," the world's largest privately held independent insurance brokerage. He confides that he wouldn't be where he is in business had it not been for the challenges he's overcome in his personal life. "I have also been sober from alcohol for 20 years, which is a huge part of my life," says the 39-year-old. "I maintain an active program of recovery in Kansas City. I host a weekly meeting at my home for other men who are trying to get sober and stay sober." He and his wife, Ashley, have four children, and he invests nights and weekends coaching nine different youth sports teams—"all third-grade and under," Cray says. "I very much believe in shaping the next generation through teaching life lessons via sports. I leave work early twice a week to coach my children and their friends; I would not trade that for anything. I am comfortable being a role model for the next generation."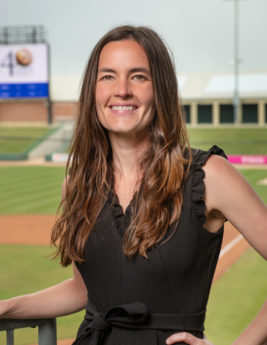 Shelly Dean  
Shelly Dean knows that career success is hard to come by. And harder if you don't bring the right values. "Do what is right, not what is easy," says the 39-year-old director of food safety for Associated Wholesale Grocers, the region's second-largest private company. "That is the principle I live by in both my personal and professional endeavors." In her role for a $10 billion organization that delivers groceries to stores in 28 states, "I embrace the personal responsibility to protect consumers from illness and injury from consumption or use of the goods my company distributes," she says. In the past eight years, she's been able to create a culture of food safety first across the organization by implementing standardized processes using a risk-based approach. "I have successfully implemented over 100 programs and policies, changing the way we operate day to day," she says, and her work makes a real-life impact on millions of consumers. "I work with our teams to find the most efficient and effective way to ensure compliance to programs, even if that means I need to do more work up-front to make it easier for our operations teams to comply." Most people want to do the right thing, she believes, "but sometimes lack the understanding and empowerment to do so. The cross-functional, nationally based teams I work with every day know they can count on me for clear direction and support when faced with opposition if they do 'what was right,' and that's a lot of trust." She and Carson Dean have two children, and she serves on multiple trade association committees and workgroups.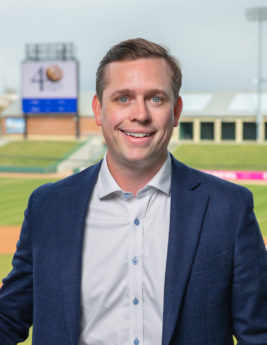 Steven Diederich  
At 34, Steven Diederich has a lot of runway left in his career, but already, he's responsible for growing, protecting, and sustaining the wealth of some of America's most entrepreneurial and philanthropic families for the Moneta Group, which has more than $32 billion in assets under management. He spent four years in public accounting before getting into wealth management in 2015, and today his team manages $1.5 billion for clients in 25 states. Diederich is a Kansas City native who came home after a decade in St. Louis to open the firm's first office here. "This was an important milestone for the firm, as we have been solely located in St. Louis for the past 100-plus years," he says. Last year, he chartered Moneta Trust Co. in Kansas and currently serves on its board. A shared love of his hometown  is what brought him and his wife, Caitlin, back, he says. "We are passionate about raising our two children here and sharing all the things we love about Kansas City with them as they grow up," Diederich said. "We are actively involved within our parish and children's school, Curé of Ars. On Saturday mornings in the spring and fall, we volunteer with TEAMSoccer, mentoring children with physical and/or mental disabilities who wish to learn and play the game of soccer. They also are passionate supporters of Rose Brooks Center, raising hundreds of thousands of dollars for the shelter to honor the impact and legacy of a homicide victim who had been a therapist there.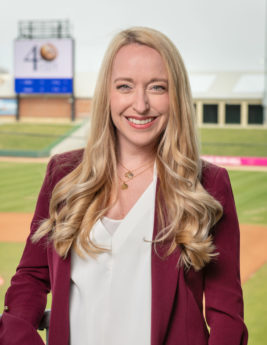 Krystle Dunn  
She's known as a go-getter who can get others on board and make great things happen. One need not read deep into Krystle Dunn's achievements to see the accuracy of that description. Dunn became chief legal counsel for the commercial arm of global reinsurer Swiss Re when she was just 36, and leads a team of seven lawyers working across the U.S. and Canada, providing advice to support business growth, and articulating legal risks and opportunities. "I take significant pride in enabling our organization to do what it does best: making the world more resilient," says Dunn, who earned degrees in political science and Spanish at MU, then a law degree from UMKC. She's been turning heads ever since, becoming one of the youngest "Up and Coming Lawyers" for Missouri Lawyers Weekly before she turned 30. As impressive as her work history has been, Dunn is a whirlwind out of the office, as well. She's co-chair of Swiss Re's Ambassador Group, responsible for new employee integration, and previously co-chaired its Corporate Challenge Board. She also offers her services to support CASA; the Court Appointed Special Advocates, as well as the Volunteer Attorney Project, and the Humane Society of Greater Kansas City, where she won the two-mile Dog-n-Jog with her four-legged racing companion, Tucker. "What I'm most proud of," Dunn says, are "my husband, Kyle, and my two sons, Beau and Beckham—my strong men who respect strong women. Everything above is possible because of them."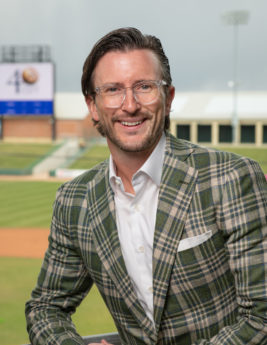 Chad Esslinger  
If you haven't already, you know you need to get your retirement planning in order. Consider Chad Esslinger the boot applied—gently but persuasively—to your assets. A 15-year veteran of wealth management, Esslinger has been aligned with Northwestern Mutual since 2013, and it didn't take him long to earn recognition as New Advisor of the Year. He's known as a specialist in steering clients through difficult conversations that are often easier to put off. "Procrastination is the biggest expense in building wealth," says Esslinger, 39. "Despite best efforts, people will put off what they know they should do today—not because they don't care, but because they are busy and lack clarity and direction." He's a native Kansan with a degree in finance from K-State, and at Northwestern Mutual, his Esslinger Financial team serves clients across the country. He has been a member of the firm's Million Dollar Round Table/Lives Leaders Summit since 2013 and has received the National Association of Insurance and Financial Advisors Quality Award since 2012. Those are but two distinctions to go along with the alphabet soup certifications as an AEP, (Accred-ited Estate Planner), CFP (Certified Financial Planner), CLU (Chartered Life Underwriter), RICP (Retirement Income Certified Professional (RICP), and CLTC (Long-Term Care). He and Kelly are the parents of three, and he's passionate about children's causes, especially with fund-raising for Big Brothers Big Sisters Kansas City, curating a live auction that raised more than $1.1 million. Other causes he supports include Ronald McDonald House and Children's Place.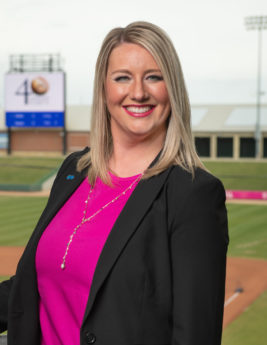 Nicki Flanagan  
It's not exactly a straight line—from a degree in hotel and restaurant management to logistics management to leading the HR department for the largest health insurer in Kansas—but Nicki Flanagan has traveled it with distinction each step of the way and an understanding of what it means to lead. "I've always felt that leadership was a personal calling for me," says Flanagan. "Growing up an athlete, I found passion in rallying individuals around a common purpose, goal, and vision." After graduating from K-State, she worked for The Home Depot as operations manager at its distribution facility in Topeka, earning company honors for reducing product shrink and posting the lowest voluntary turnover rate among a workforce of 400,000. After moving into an HR role, switched industries to join Blue Cross in 2016, became HR director a year later, and since last August has been chief HR officer, overseeing talent acquisition, total rewards, diversity equity and inclusion, employee relations, and corporate health and work-force wellness initiatives. "Faith, family, and service have always been core values for me," says Flanagan, 38. "Along with attending church regularly and being a busy wife and mom to three children, I am dedicated to volunteering my services, with a heavy focus on career readiness with our local youth," especially as a long-time volunteer for Junior Achievement, serving on that board and the Downtown Topeka Foundation board. She's also on the site council for her children's school district.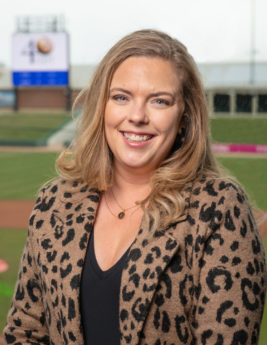 Beth Haden  
Hard work in the legal realm paid off for Beth Haden in January 2020, when Bryan Cave Leighton Paisner promoted her to partner. But she's not about to keep the secret of that success to herself. "I am one of the very few female lending partners in our firm and the Kansas City legal market," says Haden, 38, "and I treasure my role in mentoring female associates coming up in our industry." The firm has also designated her as the industry leader in its commercial lending group, which means that, beyond responsibilities to her clients, she says, "I have additional duties to my partners to improve the way we practice." Outside of work, she devotes time to support CCVI, the Children's Center for the Visually Impaired, including a recent term as chairman of its board. That came amid the pandemic, a trying time for such an organization because "instructions and therapies needed to be provided remotely," bringing new challenges every day. "Navigating the ever-changing guidance required constant communication and innovation," Haden says, "and I am proud of the role I played in ensuring our students were able to continue receiving services during the height of COVID-19. A Kansas City native, she earned her degree in banking and finance, then her law degree from Mizzou, and her LLM from Boston University. Talent like that could have stayed in Beantown "but I always knew I would return to Kansas City to practice law," Haden says. "I am passionate about this community and look forward to my role in moving it forward."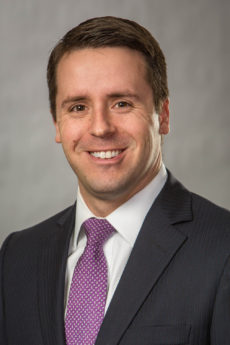 John Hassler  
Signing on with Newmark Zimmer not long after wrapping up his studies at KU in 2009, John Hassler didn't need much time to make his mark. He joined the firm in 2010 and has assumed his place in the leadership as principal for one of the Midwest's largest and most active commercial real estate firms. As co-leader for the industrial and logistics brokerage division (the top producing brokerage division there), he's had his fingerprints on more than $700 million worth of industrial real estate transactions in the past five years alone. His portfolio of work includes some of the largest and most sophisticated asset-level transactions in the history of the region's industrial market: the 2.1-million-square-foot Kansas City Last-Mile Portfolio, the 1.1-million-square-foot Coleman Distribution Center, and the 700,000-square-foot Musician's Friend Distribution Center. He's at work across the region with multi-building trades, including Lenexa Industrial Park, Stadium Business Park, Rivergate Center/Midtown Park and the Executive Park Portfolio. Still only 35, he's among the youngest members of the Western Missouri/Kansas Society of Industrial and Office Realtors—a designation signaling excellence and ethics for top commercial real estate practitioners. He and Jessie have two children, and his charitable interests focus on assistance to the needy, supporting causes like Operation Breakthrough and the Salvation Army.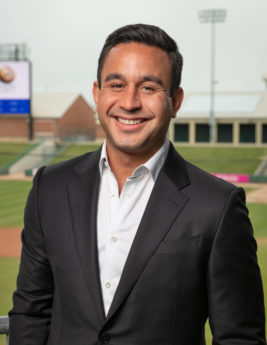 Josh Herron  
There wasn't much to work with when Josh Herron took that summer job at 1-800-GOT-JUNK? back in 2005: The enterprise boasted all of two trucks and two employees. But he stuck with it, came on board full-time, and eventually turned that opportunity into Southwind, where he's now the chief executive. This year, Southwind will have 315 vehicles on the road, 1,200 employees, and more than $115 million in revenue. He's led the Southwind team to an average of 50 percent year-over-year growth for the past 15 years. How? By supplementing the junk-removal line with a franchised moving service, You Move Me, and with MVP heating, cooling, electrical, and plumbing business, which has grown more than 300 percent since Southwind acquired it in 2019. Overall, the company operates in 15 states, with another office in British Columbia. "We value innovation and, most important; we value people," he says. "Helping people reach their full potential is a primary motivator for me." He's turned that business success into philanthropic engagement with support for Special Olympics, Harvesters, Project Warmth, and others. In addition, Herron, 38, has helped develop and launch more than a dozen entrepreneurs into business ownership over the past five years with an in-house entrepreneurship program he created. His  team has won franchise of the year for O2E brands seven times and he's a three-time winner of and has been awarded the Can You Imagine award, given to the entrepreneur who dares to dream. He and his wife, Stacy, have three children.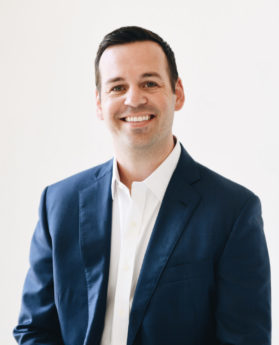 Adam Krause  
Some law firms are Goliaths in their space. Well, meet their David: Adam Krause is never afraid to wade into battle against the titans. "I enjoy the challenge of battling through complex legal battles when the deck is stacked against you," says the founding partner of Krause and Kinsman, which, at current growth rates, won't be a boutique law firm for long. "I love working on cases that can have an impact on our society—knowing that the cases that we work on can truly make a difference means a lot," says Krause, 36. A product of the Blue Valley schools earning a biology degree at KU, he worked in Big Pharma before teaming up with Robert Kinsman to launch the firm in 2014 to, as he says, "focus on high-stake cases affecting the everyday person." They specialize in complex litigation involving pharmaceutical and medical devices, environmental litigation, and mass actions and have done that by going up against the largest law firms and defendants in the country. From a handful of clients at startup, Krause says the firm now represents more than 35,000 clients in all 50 states, including a current matter involving nearly 7,000 men in the largest sexual-abuse case in U.S. history. He and Jennifer have two children, and he says "it is important to me that my children understand the value of hard work and working on something they love. It is equally as important to me that my children know that I am always there for them, love them, and will always be in their corner no matter what walk of life they choose."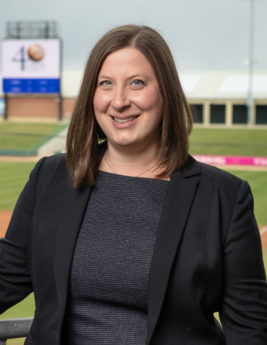 Carol Krstulic  
Carol Krstulic is living proof that the concepts of the American Melting Pot and the American Dream are inextricably linked. Her father immigrated from Croatia, she says, and her childhood on Strawberry Hill in Kansas City, Kan., "was marked by a strong connection to Croatian traditions and my American identity." From her earliest days in that environment, she developed a passion for justice that continues to inform her work as legal counsel for Blue Cross and Blue Shield of Kansas City, the region's largest health insurer. Those years also shaped her sense of what it means to be part of a larger community. "Volunteer work became my passion, and I explored various opportunities to serve my community, including hundreds of hours volunteering at AdventHealth Shawnee Mission," she says. "My passions and desire to serve others led me to a career in law and eventually to Blue KC, a company that puts service to its members and the Kansas City community at the forefront." At Blue KC, she has been involved in implementing cost transparency for government mandates and assisting with business objectives on behalf of Spira Care, Blue KC's innovative approach that blends health coverage with health care. "I also continue to support and volunteer for numerous causes in the Kansas City area that are important to me, including Great Plains SPCA, Harvesters, Rose Brooks Center, and reStart, among others," says the 39-year-old, "and participating in Career Day activities for students in Wyandotte County to educate them about careers in law." She's married to Ryan Haga.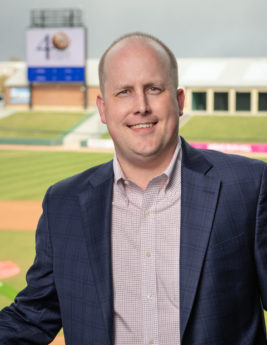 Zach Lang  
He wasn't yet 30 when he joined the management team at McCownGordon Construction in 2017, but it was self-evident even then that he was going places. Zach Lang, now 33, is the corporate controller for one of the region's fastest-growing construction companies, one with more than $700 million in revenues. He leads a team of 15 charged with tracking the financial operations of more than 100 projects, including corporate accounting, treasury, payroll, and financial reporting. Successful financial management for a general contractor, he says, requires a deep understanding of what's happening in the field. "I pride myself on strong relationships with project management and field operations, working directly with operations managers to grow and manage their regions and markets," says Lang. And while making the numbers work for all is the job description, "my workplace passion is transferring ESOP knowledge and an 'ownership mentality' to 400-plus employee-owners," he says. And reflective of his pay-it-forward approach to life, he assists in the mentoring program and mock interviews for undergraduate and graduate students at his alma mater, the University of Kansas, where he earned his accounting degree and a master's in accounting, financial reporting, and assurance. He spent the first six years of his post-collegiate years as an audit manager for BKD. Outside the office, you can find him engaged with various non-profit causes, which have included Hope House, United Way, Habitat for Humanity, and Operation Breakthrough. He and wife Lauren have two children under two years old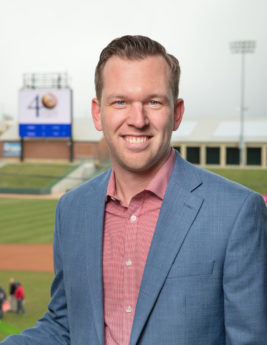 Brandon Laughridge  
Twenty years ago, young teenagers in the U.S. were waiting to see what Nintendo, Xbox, or PlayStation would be rolling out or eagerly anticipating the next Harry Potter installment. Not precisely Brandon Laughridge's first choices. "As a teenager, I was a bit of a 'business geek,' and one of my favorite times of the year was the release of the annual Inc. 5000 list," he says. "I can recall pouring over it for weeks and months after its annual release every fall." Given that, says the owner of the property-management firm North Terrace, "one of my favorite business accomplishments was the two-time inclusion of North Terrace in that same Inc. fast-growth list in 2019 and 2020. North Terrace represents both sides of the rental equation, tenants and property owners, providing in-house management, leasing, bookkeeping, and maintenance services. But the entrepreneurship doesn't stop there; in late 2018, he and his wife, Katherine, acquired home-décor store Nell Hill's, and she runs it. "We are fortunate to employ nearly 100 individuals and have consolidated revenues of over $15 million per year," says Laughridge, 33. "I'm proud of how far we have been able to come in the past five years since the acquisition of our first business and extremely excited to see what the next five years might bring!" He and Katherine recently added August as the baby brother to 5-year-old Graham, making for a home that he says is "the most important thing in my life. We are extremely fortunate to live near much of our extended family and have the opportunity to raise our sons at an incredible time in the history of an incredible city."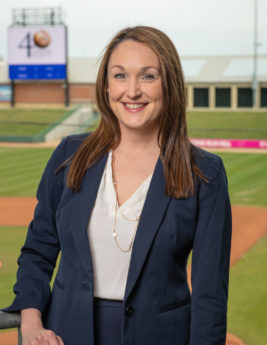 Meghan Lewis  
For Meghan Lewis, individual achievement isn't really a matter of individual performance—rather, it's the capstone on the right foundation that allows one's promise to blossom. "I have always strived to make my family the most important element of my life and have never felt forced to compromise my personal priorities for the sake of business," says the 37-year-old managing shareholder at Sandberg Phoenix, a compact but full-service law firm with six offices in Missouri and Illinois. "I have been incredibly fortunate to find success in a firm that aligns with my values, provides the foundation for future success, and allows me the opportunity to remain committed to civic involvement." As accomplishments go, it's tough to top three children she has with Jeffrey McCarther, including a newborn, but Lewis says her greatest professional achievement "has been earning the respect of my fellow shareholders with being entrusted to manage my firm's Kansas City office." The firm had but three members when she joined in 2014; today, it has 16 attorneys and nearly 30 employees. A passionate advocate for the arts, she chairs the Kansas City's Municipal Arts Commission and previously served on the board of the Nelson-Atkins' Young Friends of Art. She's also on the finance and budget council for the Junior League. "I strive to set a positive example for my children, as well as women in the legal profession, by showing a satisfying career, the love of a family, and the community of others is not only attainable, but most importantly, rewarding," Lewis says.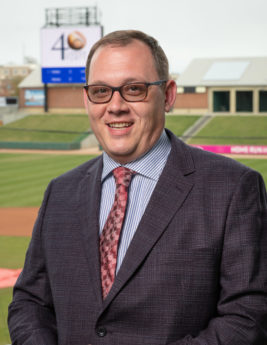 Ben Lindner  
As a dyslexic youth, Ben Lindner recalls, "academics were always a challenge for me. Aside from the occasional teacher who saw potential in my unique way of seeing the world, most of my early years were spent struggling in a system that didn't understand how my mind worked." But like any good entrepreneur, he seized the opportunity to turn a bad deal into a winning hand. Technology would be the equalizer, "as it provided me with tools that allowed me to communicate in ways not possible with traditional pen and paper," he says. "What started as a crutch soon turned into an advantage, as everything in society was quickly becoming digitized." With a penchant for connecting the dots between traditional business operations and digital tools, he has moved seamlessly through different industries, culminating in the founding of Alynix, a geospatial and aerial mapping firm. "Taking my experiences with finance, distribution, aviation, and digitization, I have found a home in the civil-engineering community, which needs 'outside the box' thinkers to assist in modeling our world in safer, more detailed, and faster ways," says Lindner, 37. Gaining the confidence of his peers and industry, he says, has allowed him to work with youth from disadvantaged and neurodivergent backgrounds. "As a leader, I seek to model how hard work and perseverance can not only allow participation in technical fields but can also create advantages for those with these hurdles," Lindner says. "Succeeding in obtaining professional certifications, awards, and publications are good measures of what my hard work has allowed me to achieve."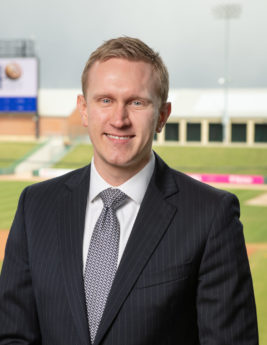 Dane Martin  
Normally, a state Supreme Court is a career destination. For Dane Martin, it was just the first step to success. His first gig out of law school entailed researching and drafting opinions on issues of statewide importance for Justice Patricia Breckenridge. "Less than three years later, I was back at the Supreme Court, this time arguing a successful appeal on behalf of a client," says Martin, 35, a partner at Graves Garrett. "Since that time, I have helped obtain a number of successful outcomes, including a $3.15 million recovery for a misrepresented food product; a multi-million-dollar settlement in a class action against the IRS; obtaining millions of dollars for a client who was sexually abused by her high school golf coach; and litigating claims on behalf of Platte County, Missouri, regarding a municipal bond financing agreement that saved taxpayers up to $40 million."  Martin, who earned a degree in business from Northwest Missouri State before his law degree from Mizzou, leverages his career success to promote personal causes. "Beyond my work for clients, my focus has been in the areas of early childhood development and homelessness," he says. "Much as lawyers can help clients get on the right track, community support can do the same for children and people experiencing homelessness."  That includes regular volunteer work for the Scuola Vita Nuova Chapter of Care to Learn, helping impoverished children focus on education, and Project Homeless Connect KC. He also provides pro bono legal services to clients who cannot afford a lawyer. He and his wife, Elizabeth, are the parents of two.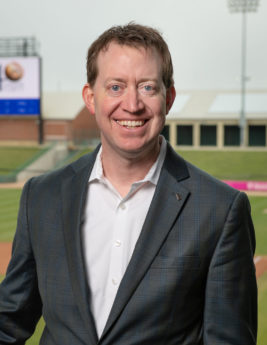 Phil Mason  
Faith, family, and finance are all part of the success equation that defines Phil Mason. He's chief operating officer for the industrial banking division at UMB Bank, and he also leads the bank's healthcare services unit. "My faith informs what I do at both work and in the community, as making an impact beyond just the bottom line is important to me," says Mason, 39. "Over the past six years, I have volunteered for the American Corporate Partners program, which selects mentors for veterans entering the workforce. My most recent mentee, Mike, was transitioning from owning a small business into a job in a corporate setting. I shared my expertise and provided strategic counsel, and Mike was able to put my advice to use to make his transition both smooth and successful." At the bank, he's particularly proud of having led—despite the remote-work impositions of a pandemic—the formation of a new partnership with an outside fintech firm to deliver a new suite of tax-advantaged benefit accounts. "This partnership makes UMB Healthcare Services a one-stop-shop for financial services related to employee-benefits packages," Mason says. The 39-year-old and his wife, Ashley, are parents of two, and he's also on the board of St. Michael's Veterans Center, an organization that provides permanent housing for veterans in Kansas City. "My other personal passion is volunteering at Christ Community Church, where I've done everything from working with elementary-aged kids and leading small high school groups to running the men's ministry," he says.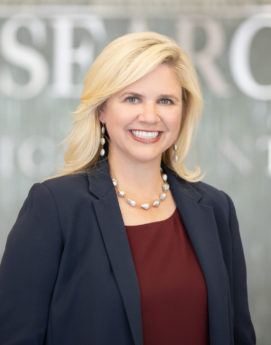 Ashley McClellan  
Ashley McClellan returned to her hometown in July 2019 to take the helm at Research Medical Center, one of the city's biggest hospitals. She barely had time to settle in before the calendar flipped to … 2020, a year forever etched in the minds of America's health-care executives. McClellan has spent the past two years helping the four-campus HCA Midwest Health flagship navigate the worst pandemic in a century. From the outset, she served as incident commander for COVID-19 response as Research took in the first of what would prove to be more than 3,000 COVID patients, many in underserved areas and many under- or uninsured. That was on the treatment side; on the prevention side, she was responsible for the rollout of community vaccination clinics that have administered nearly 25,000 doses. All throughout, the other aspects of health care needed attention, and McClellan has responded with leadership that produced FACT Accreditation for a bone-marrow transplant, the American Heart Association's highest honors for stroke and heart care, Joint Commission certification for stroke and trauma programs, and various accreditations for cancer and cardiac care, hip and knee replacements, maternity and breast-cancer programs, and designation from Healthgrades as one of the 250 Best Hospitals in America. With all that on her plate, and two children with husband Brett, she also sits on the boards of the Research College of Nursing and the Cox School of Business at Southern Methodist University, the executive committee for Leukemia & Lymphoma Society, and serves as vice-chair for the Young President's Organization.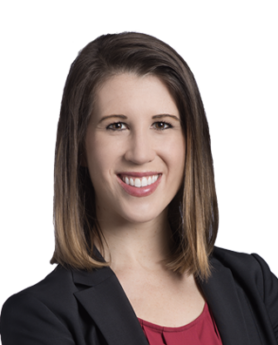 Kelli Meilink  
It was, says Kelli Meilink, her dream job when Husch Blackwell brought her on board to answer immigration questions. Or rather, half a dream job, since it was part-time. "I knew the practice could be more," she says, and acted on that belief by traveling the country, giving presentations to attorneys, clients, industry groups, and organizations on business immigration. "Soon, I was getting my own business.  I convinced the firm to hire me full-time, and soon after, make a strategic lateral hire to co-lead the practice with me." That quickly turned a team of two—Meilink and a paralegal—into a sophisticated operation representing Fortune 500 companies and small startups, and from a cost center to managing almost $1.5 million in business last year, she says. Meilink, 36, has also made it a mission to create positive change for female attorneys. "Law firms are far behind where they should be in advancing women," she says. She also sits on Husch Blackwell's executive recruiting committee, which allows her to connect new associates to others in the firm and the community. "My goal is to cultivate an environment where women attorneys can thrive," she says. "I also have advocated for partners to award managing attorney credit—credit for managing work when the attorney does not necessarily manage the client relationship.  By increasing managing attorney credit, those attorneys who may not bring in large clients can still earn credit towards partnership." Her pro bono work focuses on the legal needs of immigrant children and victims of human trafficking. She and husband Steven have a toddler.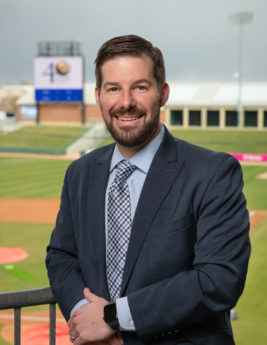 Neil Miller  
For years, the modal number of children born to 40 Under Forty honorees has been fixed at three. No explanation for why, but maybe there's a reason for it. If so, father-of-three Neil Miller personifies what the program stands for; successful executives who make a difference in this community, not merely for their own organization or generation. "My parents taught me the importance of a strong work ethic and seizing opportunities when life presents them," says the 37-year-old partner at Kutak Rock. "These are things I hope to pass along to my three young daughters who, along with my wife Alexis, inspire me each day. Any success I have had in life, whether personally or professionally, is a direct result of the foundation my parents helped me establish." Miller joined the firm in 2013, not long after securing both his law degree and LLM in taxation from UMKC. His work benefits entrepreneurs and owners in business sales, as well as strategic and financial buyers, private equity funds, and their portfolio companies as he navigates corporate and securities issues, middle-market mergers and acquisitions, corporate governance, business formation, and tax planning. Last year, he served as the lead or co-lead attorney on transactions totaling $300 million in aggregate deal value and, since 2017, has advised on deals with a total value of more than $1.2 billion. Having the right mentors, Miller says, has proven invaluable. "I believe strongly in mentoring the next generation of associates at Kutak Rock" and other young professionals in the area, he says. He and his wife, Alexis, are the parents of three.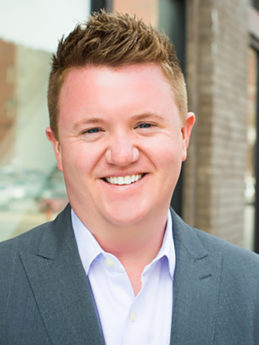 Mark Moberly  
Mark Moberly isn't just making the Downtown residential experience happen; he's living it. The director of development for Sunflower Development Group has been a Downtown resident since 2007 and has led redevelopment efforts for a number of significant projects in his part of town. All told, he's led $250 million in project value with historic properties, with $275 million worth of apartments and hotel rooms in the works now. "I love engaging daily with local architects, engineers, contractors, attorneys, bankers, and government/civic officials," says Moberly, 39. His work is one type of civic commitment, but his free time also embraces that value. "Instilled in me as a child, service to my community has always been of the utmost importance," he says. "I am proud of my work with the YMCA of Greater Kansas City, specifically founding the Challenger program, which gives children with physical and mental disabilities the opportunity to participate in an array of sports and healthy-living activities." He has also been a board member with Variety, serving children with special needs, and for Band of Angels, where he helped jumpstart the popular Art That Blows event. "I am passionate about Kansas City," says Moberly, whose accounting education includes degrees from William Jewell College and UMKC for his master's degree. And the man can dance: "A recent philanthropic accomplishment was participation in the 2019 Dancing With The Kansas City Stars competition," he says. "Via a 3-minute dance routine performed at Cristo Rey's annual fundraising event, my personal campaign raised over $96,000 to support tuition assistance."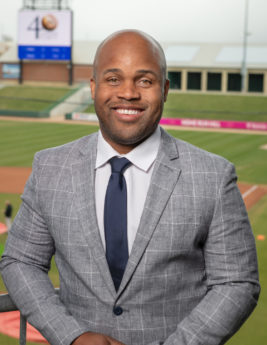 Maurice Moss  
Raised on a farm in southeast Missouri, Maurice Moss saw various blue-collar opportunities for African Americans. But he wasn't going to be limited. "We didn't have African American doctors, lawyers, bankers, executives, or business owners," the 38-year-old says. So, even though I had parents who instilled in me that I could be anything, the only options I saw for African Americans were blue-collar opportunities." He opted instead for college and law school, earning his J.D. at Western Michigan eventually moving into energy law for the City of Springfield before the Kansas City Board of Public Utilities snagged him to become executive director of corporate compliance. His work for a $350 million public utility touches tens of thousands of customers in Wyandotte County. "I successfully settled a significant rate dispute with a gas pipeline that would have cost customers upwards of $230 million," Moss says, "and I advocated for customer rate protection at the Federal Energy Regulatory Commission in Washington." Every negotiation and decision at the BPU, he says, "impacts a person directly, giving me purpose and drive. As a regulatory compliance leader, I have the opportunity to advocate against unnecessary or adverse regulatory changes that increase costs to our customers without commensurate benefits. As a public employee, it's my mission to serve our customers and the community, and as a BPU employee, it allows me to practice that mission to the fullest extent." Harkening back to his youth, the  father of two with wife Christa says he has a passion for youth development, including past service with the Boys and Girls Clubs and Springfield's public school system.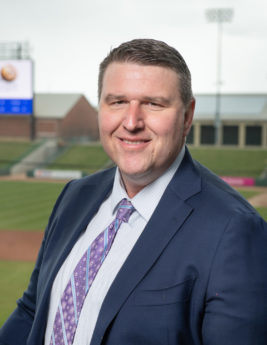 Mark Nuss  
Mark Nuss made his mark in banking with UMB before the entrepreneurial bug bit, and he answered a call to help build businesses from the ground up with a private-equity company. It was rewarding work, but he knew he'd left something behind. "If there was one major thing I missed from banking, it is that banking is integrally woven to the philanthropic and civic community," says Nuss, 38. So when Simmons Bank came calling, he saw an opportunity to apply his skills as an entrepreneur, business owner, and commercial client of a bank to potentially build something special. He started as a senior commercial banker and in six months, grew the portfolio by approximately $50 million. That earned him a promotion to president of the Kansas City market, and in 2021, the parent named his enterprise as Market of the Year across its 25 markets. Nuss has an impressive list of non-profit board service and support, including the KC CARE Clinic, Children's Mercy's cancer center auxiliary, the American Heart Association, Boys and Girls Clubs, and the Bloch School at UMKC. His greatest job and accomplishment, though, is being the father of two young boys; they and his wife, Cara, he says, "are the reason I do what I do. If someday I'm afforded the opportunity to look back at all the little things we've done over time, my hope is that the impact has been substantial, and the Kansas City my kids inherit is one that they are supremely proud of and continue the work we've done."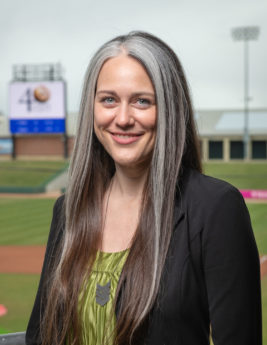 Erin Nybo  
At a very base level, Erin Nybo's work produces designs for health care facilities. But there is so much more to it than that. "I am driven by caring for others, helping them achieve their goals, work through challenges, and setting them up for success," says Nybo, 38. "This has helped me create long-term trusted advisor relationships with clients, develop my team, and drive my passion to continue advocating." That commitment is one reason HOK turned to her to launch its health care practice in the Kansas City office, where she applies 13 years of design experience and multiple industry certifications to her duties overseeing business development, profitability, client care, and innovation. Her interests in the health care space don't end with the design process; at HOK, she helped start the WELL+ Committee, focused on the mental/physical health of staffers there, and she was integral in creating the firm's Equity in Design Committee and rebooting HOK's mentorship team. In addition to service with industry groups, including a recent stint as president of the IIDA Mid-America Chapter and the Center for Architecture and Design, she recently wrapped up service on the Kansas City Sports Commission's emerging leaders board; she helped create the first fund-raising events to support that organization's mission. Nybo earned her degree in interior design from the University of Nebraska, then worked in that niche in Lincoln and in Sacramento, Calif., before HOK brought her back to Kansas City in 2015. She and her husband, Daren, are parents of a four-month-old son.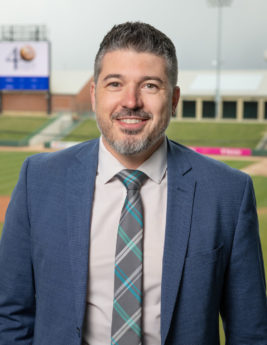 Joe Oliaro  
Joe Oliaro is a prime example of how the right priorities lead to business success, even if they don't center on business: "I use five priorities to help me make decisions regularly," says the chief real-estate officer for Wagner Logistics. "They are as follows: 1. Family; 2. Health and Wellness; 3. Community; 4. Supply Chain; and 5. Music." Oliaro, 38, wears several different hats at Wagner. One is vice president of sales for an $80 million company with a year-over-year growth of roughly 15 percent. "At that rate of growth, we are currently on pace to redouble the company in the next five years," he says. And as chief real-estate officer, he oversees 23 company locations across the U.S., with a total of about 7 million square feet of logistics operations.  He reports directly to Wagner's CEO, Brian Smith, and the board of directors. Katie and their two children, along with friends, "are my No. 1 priority," Oliaro says. "Secondly, I'm an avid swimmer and disciplined about my physical and mental well-being." The community piece includes support for Geeks for Kids and Operation Breakthrough. "My time working with Wagner has been incredibly rewarding, and I'm super focused on growing our footprint around the country," says Oliaro, who, before joining Wagner, specialized in corporate real-estate services for third-party logistics firms and completed more than $500 million in transactional volume. With a wife and two children at home, time is tight, but "when I get an opportunity to be completely selfish," he says, "I focus on my music as lead vocals and rhythm guitar for my band, Just Add Water."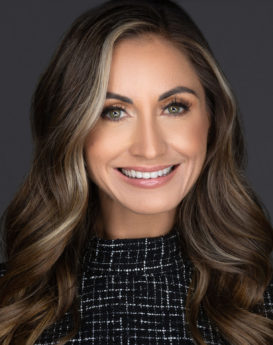 Felisha Parker  
Felisha Parker was the first in her family to earn a college degree—a bachelor's with emphasis on business from UMKC—in 2010, but that was only a warm-up for what was to come. After a decade with one of Kansas City's biggest public companies, she dove into the private side in 2019. She's now vice president of human resources at McCarthy Auto Group, helping manage 700 employees across 11 dealerships. Since 2019, McCarthy has acquired three dealerships and grown from 500 to nearly 700 employees. In that short time, the company's revenue has grown 56 percent, and she's helped reduce health-insurance costs by 30 percent—a stunning achievement in the current market. She also implemented a human-capital information system and added three members to her team. Before that, this former Chiefs' cheerleader, turning 35 this month, spent a decade at EPR Properties, earning HR executive certifications and creating an award-winning workplace. A graduate of the Emerging Leaders program at the Central Exchange, she also serves on the board of KC Infertility. She and her husband, Chris, "personally struggled with infertility and ultimately grew our family through adoption in 2015." So she finds fulfillment in helping the non-profit provide support, education, and financial grants to help with infertility and adoption expenses. She credits Chris with much of her own success. "My career has always been a very big part of my life," Parker says, "and his support, especially with pulling so much weight with our two children, is so appreciated."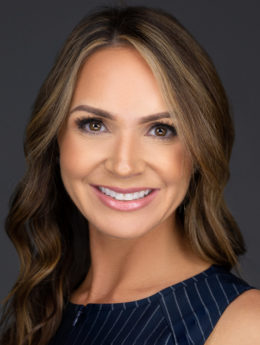 Molly Schaar  
In the fiercely competitive world of freight shipping, 36-year-old Molly Schaar wades into battle as vice president of business strategy for Freightquote, the trucking brokerage, where her team worked to produce a competitive edge for the company with an online, self-serve digital platform. "As customer expectations were rapidly evolving and digital-native players were emerging, we recognized the opportunity to digitize the shipping experience for small businesses," Schaar says. The vision was to become the go-to partner for small, infrequent shippers, and it's working: annual CAGR revenue since 2019, she says, is up 105 percent, and nearly 60,000 customers have booked 200,000 shipments through the platform. In addition to that, Schaar is an executive sponsor for Freightquote's LEAD program, creating a career-development support system for employees, particularly benefitting women. A graduate of DePaul University in Chicago with a degree in accounting and an MBA in finance, she worked in Chicago in various audit, financial planning, and analysis roles before Freightquote brought her on board in 2014. But that Windy City experience, she says, was "integral to my current passion for my career and giving back to the community." She has much to be grateful for, but at the top of that list, she says, are her husband, Ryan, and two daughters, whom she's also supporting as a volunteer at their school. She's also a board member for Talk2Me, an organization that encourages teens to get active and involved to improve mental health and prevent self-harm.
Joan Sheridan 
 As a partner at the law firm of Franke, Schultz & Mullen, 39-year-old Joan Sheridan defends local residential treatment centers, religious organizations, and other social-service organizations in cases of wrongful death, allegations of sexual and physical abuse, and bodily-injury claims. It's vital work, she says, "when the clients are dependent on a successful resolution of the claim in order to continue providing their services to the community." Sheridan joined the firm nearly seven years ago after a brief stint at another litigation firm. Her work is getting noticed: She was recently picked by Missouri Lawyer's Weekly for inclusion in its 2022 Women's Justice Awards, which recognize women across the state who have demonstrated leadership, integrity, service, sacrifice, and accomplishment in improving the quality of justice and exemplifying the highest ideals of the legal profession. Outside the courtroom, she serves on the firm's recruiting committee and the mentoring program for young lawyers. Sheridan is also an active member of the Association for Women Lawyers of Greater Kansas City, serving in the AWL Foundation's Denise Henning Connections program, which was developed to encourage women in the legal profession at all stages of their careers. "I also volunteered with The Bridge, a local non-profit radio station, through various fund-raising campaigns, she says, and "I am an active member of the Kansas City Metropolitan Bar Association and support their LEAP Program, which encourages the academic performance of disadvantaged children in the Kansas City area."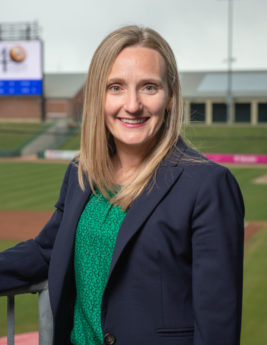 Stephanie Siders  
Between her work, her husband, two kids, and a jam-packed civic and philanthropic schedule, Stephanie Siders is a model of engagement. The managing director for CC Capital Advisors is an investment banker with a solid track record of more than 25 successful M&A transactions totaling more than $500 million, and she's also managed more than 60 advisory engagements. In her new executive role, she's responsible for leading transaction teams, business development, and marketing initiatives. "A highlight of my work is building relationships with owner-entrepreneurs of mid-market companies, advising on M&A, capital raising, and financial and strategic planning," says Siders, 39. "My objective is always to serve with integrity—finding the best solutions for clients, elevating my associates, and creating measurable differences through non-profit service, especially in areas I am passionate about; enhancing the situation of children and the career development of young professionals. I am proud to be a role model who proves a demanding finance career can coexist with motherhood." To that end, she serves a broad mix of interests as a board member for HopeKids Kansas City and the Agricultural Business Council of Kansas City, as well as a mentor for Pipeline Entrepreneurs, the finance committee of the Kansas City Association for Corporate Growth, and the K-State Finance Advisory Board. Her greatest achievements, she says, are the three children she's raising with husband Aaron, and her hope is that "their generation will experience Kansas City as a premier place to live and work, and then carry the torch to continue building a strong and vibrant community."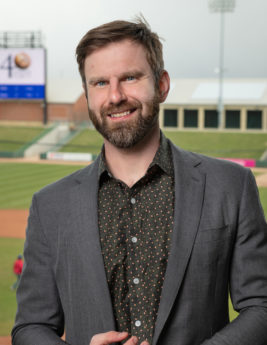 Christopher Simpson  
Life success is a three-legged stool for Christopher Simpson, a 37-year-old shareholder at Polsinelli, PC, the city's largest hometown law firm. "I also strongly believe in the importance of a work/life balance, where work, family, community bear equal weight," he says. The first leg enabled him to attain shareholder status before the age of 35, and he now oversees and manages teams of associates, paralegals, and staff in the firm's venture capital and emerging growth companies practice group, which has doubled in size in recent years. He works  with C-suite executives of early growth-stage companies in the food, beverage, agricultural tech, and tech sectors, putting him at the forefront of the rapidly maturing Midwest start-up/venture ecosystem. "With a client base spanning from the Midwest to both coasts," Simpson says, "I help entrepreneurs with capital equity raises (Series A, Series B, etc.), mergers and acquisitions, and day-to-day operative/commercial matters." That translated into capital transactions he personally negotiated and closed last year with an aggregate value topping $370 million." The second leg of the stool, family, is strengthened by working in the same firm with his wife, Anna, who is also a shareholder. "We are proud of our efforts to achieve career success while also raising two boys under the age of four," Simpson says. The third leg, community, includes work with the firm's pro bono program, focusing on indigent-family-court matters, and the list of non-profits he supports includes Legal Aid of Western Missouri, Catholic Charities' Project Shining Star, Feed the Children, and the Leukemia & Lymphoma Society.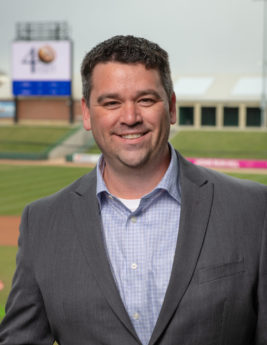 Donny Tennyson   
In 14 years with JE Dunn Construction, Donny Tennyson has stomped a $500 million footprint in the construction space, most of that with federal projects in Kansas, Missouri, Colorado, Mississippi, New Mexico, and Texas. "Each of the projects I have managed has received positive government 'CPARS' ratings, which are a report card of sorts for government contractors," says the award-winning 37-year-old vice president at the region's largest locally based contractor. His professional credentials include membership in the Design-Build Institute of America and the Society of American Military Engineers, among others, and he was elected to the society's Greater Kansas City Board of Directors in late 2021. His professional trophy case includes four DBIA awards, a pair of Kansas State Historic Preservation Alliance awards, the USACE Chief of Engineers project Merit award, and the Air Force's design excellence award, for starters. "Despite the demands of my job and my involvement in various boards and church committees, I try to be family-first," he says. "My wife Leslie and our three children are the most important people in the world to me." Acting on that, he served as den leader for his son's Cub Scout pack, "which is especially fulfilling for me as I myself am an Eagle Scout," he says, and he also finds time to coach his other son's summer baseball team, along with soccer, t-ball, and other youth sports. Service with Kaw Prairie Community Church can entail anything from sitting on the board to helping replace light bulbs or addressing clogged toilets.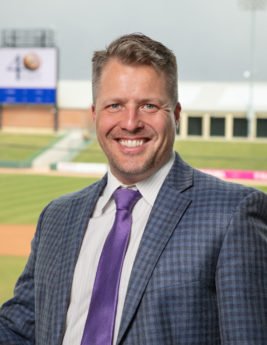 Judd Treeman  
Some development lawyers work for years to assemble a portfolio of work north of $500 million. Judd Treeman, a 39-year-old partner at Stinson, nearly doubled that output with a single deal. He served as lead real estate counsel for the lead project company in a $900 million public-private partnership to build a 142-mile municipal water supply pipeline in central Texas. The importance of that can't be overstated in the Lone Star State—it will supply San Antonio with water for generations to come. Other clients he's served over the years include Amazon.com, a Wyandotte County fulfillment center that employs hundreds, clients ranked as high as No. 5 in the Fortune 200, and, before the Texas Supreme Court, the adoptive parents of a young boy who had suffered from significant abuse and neglect by his natural mother. "Openness, growth, and flourishing—physical, psychological, emotional, and communal—are my core values, says Treeman, who earned degrees at the University of Tulsa and Emory University, where he also secured his law degree. "Life is a grand party to which we've all been invited," he says. "We've been given gifts to share with each other, and we can accept the gifts offered by others. Many of the gifts are disguised as challenges, which are opportunities for growth. The joy of life is accepting these gifts, giving yourself to their improvement, and sharing those gifts back with the grand party of life, without judgment or fear." He has three children with his wife, Laura.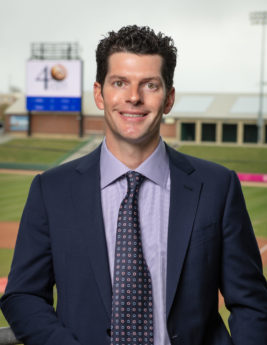 Michael Watson    
As a senior industrial broker for one of the region's biggest commercial realty firms, Michael Watson is in a booming sector, and he's making the most of it. Among his most significant transactions, he counts three separate land sales consisting of 11 tracts of ground that amounted to approximately 410 acres and a total value north of $14 million. He also represented a national logistics provider on three transactions; an aggregate 457,000 square feet and $66.5 million combined value. Working for a firm with roots reaching back to 1879, Watson, 39, considers himself fortunate to serve an enterprise that, he says, "has always found a way to succeed in the most challenging periods. As history has proven over the past 143 years, KH knew how to pivot and pursue opportunities created by the pandemic." Without having to completely alter the way they do business, he says, the in-house team is now even bigger than in the pre-pandemic era, with a corresponding increase in square footage of assets under management. "Overcoming the pandemic's challenges has been a team effort," Watson says. "KH's ability to focus and implement our strategic plan over the past two years is why our future looks so bright." "Family First" isn't a working-dad's cliché with Watson; this father of two is a board member of the Watson Youth Golf Foundation and vice president of the Thomas Sturges Watson Supporting Foundation Board. He's also a coach with the Legends Premier Socc-er Academy, herding 6-year-olds on the playing and practice fields.