Ingram's editors are pleased to present the 2021 Class of the Ingram's 250.
The most influential and powerful business executives and leaders throughout the Greater Kansas City Region.
Congratulations!
Did we miss anyone?
Let us know at Editorial@Ingrams.com
Rob Adams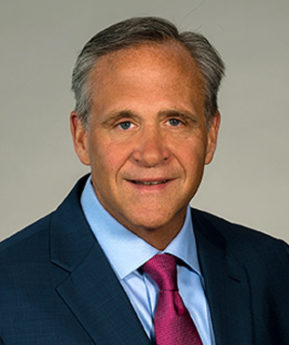 PRACTICE CO-CHAIR, SHOOK, HARDY & BACON
In the parlance of law firms, the term is "Rainmaker," and it refers to those lawyers who bring in more transaction volume than they can service on their own. At Shook, Hardy & Bacon, the biggest firm in Kansas City, ranked by the number of lawyers here, the guy leading that rainstorm is Rob Adams. He's a longtime veteran of courtroom challenges, which should come as no surprise to anyone: His father, as well, was a trial lawyer.
COLLEGE: B.A., University of Kansas; J.D., University of Missouri-Columbia
AREAS OF EXPERTISE: Adams tackles cases involving automotive, construction, insurance and pharmaceutical companies as co-chairman of the general liability litigation practice.
HIGH PRAISE: Starting in 2005, Adams earned a spot in the Super Lawyers rankings of the nation's leading legal figures, a streak that has run to 17 years. More than 70 practice areas are assessed in determining those with a high-degree of peer recognition and professional achievement.
SHOW-ME SUCCESS: Adams' was also named "Missouri Lawyer of the Year" in 2006 by Missouri Lawyers Weekly.
COURTROOM COMBATANT: Adams' workload breaks down to 50 percent general litigation, 30 percent business litigation and 20 percent intellectual-property litigation, according to Super Lawyers.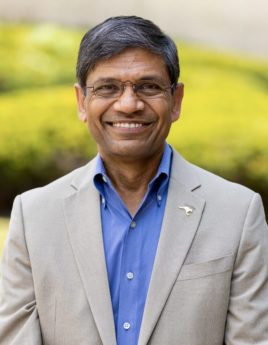 Mauli Agrawal
Chancellor, University of Missouri-Kansas City
Mauli Agrawal came to his post in 2018 with an impressive track record as Dean of the College of Engineering at the University of Texas-San Antonio: enrollment up 40 percent, a 50 percent increase in faculty and a 400 percent increase in research funding. In his first eight months at UMKC, he announced $40 million in new scholarships, and launched two institutes on Data Science and Health Equity.
COLLEGE: B.A., Technology, Indian Institute of Technology; M.S., Mechanical Engineering, Clemson University; Ph.D., Mechanical Engineering, Duke University  
PANDEMIC WORK FORCE: "About 3,700, and 100 percent" in the office.
OTHER ACHIEVEMENTS: He has also created a task force to examine mental health issues and unveiled a new proposed home for UMKC performing arts programs. 
PET PERSON?: "Definitely a dog person." 
CHILDHOOD HEROES: "NASA astronauts."
ON LIFE'S UNFAIRNESS: "Life is a journey: neither fair nor unfair."
BEST PART OF YOUR JOB: "Our work with the urban population at UMKC."
LEAST FAVORITE PART: "Limited resources to do all that we can do to elevate our younger generation."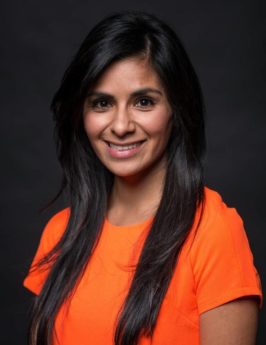 Mayra Aguirre
President, Hall Family Foundation
Mayra Aguirre became the chief executive for one of the region's biggest philanthropic foundations last year, and reported to work with a resume that spoke to her credentials as a non-profit executive: She previous served as a senior program officer at the Greater Kansas City Community Foundation, executive director of the Greater Kansas City Hispanic Development Fund and a coordinator for the Mid-America Regional Council.
COLLEGE: B.S., Business Management, Emporia State University; J.D., University of Kansas School of Law  
QUOTABLE: "This is more than a job," Aguirre said after taking the top spot at the foundation last year. "It's really a calling."
BOARD BARONESS: Aguirre's history of board service in the region includes stints on The University of Kansas Advancement Board, and on the boards of the Greater Kansas City Hispanic Development Fund, Ewing Marion Kauffman Charter School, and UnidosUS. 
ABOUT THE FOUNDATION: With $812 million in assets, the foundation focuses on early and
K-12 education, higher education, children, youth and families, neighborhood revitalization, the arts, and health.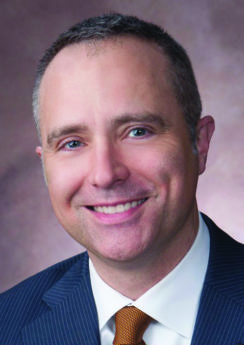 Matt All
President/CEO, Blue Cross and Blue Shield of Kansas
Matt All and his 1,600-member crew have been understandably busy throughout COVID times. "We never closed our doors, even in the worst moments of the pandemic," says the lead executive for the largest health insurer in Kansas. Addressing flexible work schedules, he added, his team had "shown us that we can meet them where they are in life and still serve our members and our communities as well as ever."
COLLEGE: B.A., Political Science, University of Kansas; J.D., Yale Law School 
PET PERSON?: "I grew up with pets, and I've always had pets in my home. My favorite is our dog Meadow, a 2-year-old Vizsla. She's a gentle soul with enormous energy and boundless love for all beings—except for squirrels, rabbits, and other neighborhood varmints. She glares at them menacingly during our nightly walks." 
ON LIFE'S UNFAIRNESS: "When Tom Brady hoisted the Super Bowl trophy in February."
PICK ANOTHER TIME TO LIVE: "Early 1960s America, so I could have been one of the original
Mercury astronauts."
HOW YOU DESCRIBE YOURSELF: "Committed. I'm committed to my family, to living a life of service, to improving health care in Kansas." HOW FRIENDS MIGHT DESCRIBE YOU: "Unfortunately, my friends would describe me as busy. I need to be better about making time for them."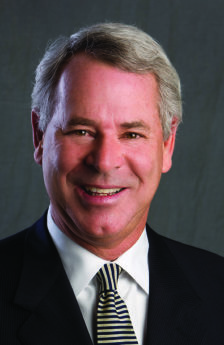 Jim Bartimus
Partner, Bartimus Frickleton Robertson Rader
No matter how complex the issues are surrounding a given medical negligence of pharmaceutical case, Jim Bartimus works tirelessly to deliver justice for his clients. He has helped hundreds of families and played a role in changing legal and medical procedures across the United States. Best Lawyers in America recently named him a 2022 Lawyer of the Year for Medical Malpractice Law in Plaintiffs in Kansas City. 
COLLEGE: B.A., University of Missouri; J.D., University of Missouri-Kansas City; University of Missouri-Kansas City School of Medicine  
VALUED MENTOR: "Dr. Jon Ferguson at Belton High School taught me self-discipline."
PET PERSON?: "Absolutely. Border Collies." 
CHILDHOOD HERO: "Yogi Berra."
ON LIFE'S UNFAIRNESS: "The death of my oldest son, Adam, this year."
PICK ANOTHER TIME TO LIVE: "Renaissance Period; there was so much discovered."
HOW YOU'D DESCRIBE YOURSELF: "Tenacious." HOW FRIENDS MIGHT DESCRIBE YOU: "Gracious."
SOURCE OF PRIDE: "My family."
BEST PART OF YOUR JOB: "Challenges."
LEAST FAVORITE PART: "Losing."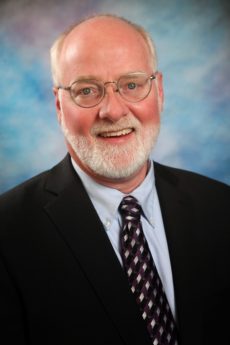 David Alvey
MAYOR, UNIFIED GOVERNMENT
David Alvey is a breed apart as a CEO: Yes, that's part of his title for the Unified Government of Wyandotte County, but he's also mayor of Kansas City, Kan. He'll face a challenge for the latter title in elections later this fall, but the incumbent brings deep WyCo roots to the contest: his family first settled there in 1857. Before taking public office, he honed his leadership skills on a different sort of constituency, as dean of students at Rockhurst High School.
COLLEGE: Philosophy and Letters, St. Louis University (summa cum laude)  
COVID IMPACT: When the pandemic hit in 2020, one of the areas of government immediately hit was with sales-tax revenues. Part of Alvey's challenge over the past year has been to tighten the payroll and pare back on services as much as the county could while awaiting a rebound.
PERFECT WEEKEND: "Someone else has cut my grass, bought me dinner, cleaned dishes after I cooked Sunday dinner, and refilled my margaritas." 
FAVORITE CHILDHOOD TOY: "A metal tractor-trailer with a missile-launching vehicle that shot little green shells, all of which I lost on Christmas Day."
ULTIMATE DESSERT: "My own apple pie with good apples."
ANOTHER ERA YOU'D VISIT: "I would go back and visit my dad's family in the 1930s, in the same house that I grew up in."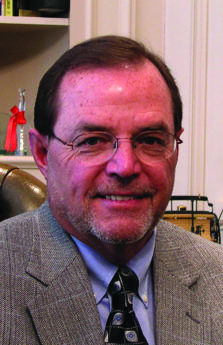 Don Armacost
President & CEO, Peterson Manufacturing
Don Armacost Jr. has been a fixture at Grandview-based Peterson Manufacturing for 65 years, going back to those heady days when his father bestowed upon him the princely sum of 75 cents an hour, starting on the lowest rung of the corporate ladder. Today, he helms a family-owned enterprise that had revenues north of $200 million last year. The company makes and markets vehicle safety-lighting systems and accessories for cars, trucks, planes and boats.
COLLEGE: B.A., Business Administration, University of Missouri-Kansas City 
CORPORATE ANCHOR: With more than 600 employees at its massive 670,000-square-foot headquarters and production facility, Peterson Manufacturing is a pillar of the Grandview business
community.
FAMILY TIES: Armacost's father, Don Sr., bought Peterson Manufacturing about a decade after its founding.
INDUSTRY RESPECT: Like his father, Don Jr. has served as a president of the Transportation Saf-
ety Equipment Institute, marking the first time that a second-generation owner had held that role. After two separate terms with TSEI, the reins passed to his daughter, making the Peterson clan the first in the organization's history to be led by three generations of a family.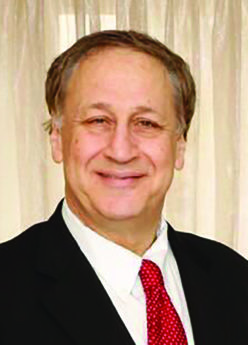 Adam Aron
Chairman President/CEO, AMC Entertainment 
What a tumultuous 18 months for Adam Aron: First, AMC's revenues were slashed to almost nothing when COVID-19 closed doors of the world's biggest theater chain in early 2020. Losses mounted; AMC's stock price plunged from $8 to $2; analysts issued warnings about survivability. But under his leadership, the stock price exploded in early 2021 and he also secured $900 million in financing this year, helping set the stage for recovery.
COLLEGE: B.S., Government, MBA, Harvard University  
PREVIOUS EXPERIENCE: Aron brings to his duties deep experience leading companies in the broader entertainment sector; he's been CEO of Vail Resorts, the world's second-largest ski-resort operator, and Norwegian Cruise Line, then the world's fourth-largest pleasure-cruise operator. He's also worked for United Airlines and Hyatt Hotels.
A SPORTING HISTORY: Before being named AMC's chief executive in 2015, Aron was a former CEO for his hometown NBA team, the Philadelphia 76ers, as well as part of the ownership group.  
ALL-STAR RECOGNITION: Aron has twice been recognized by Ad Age as one of the nation's top 100 marketing executives, and he's been included in Travel Weekly's Club 33, an exclusive club made up of just 33 travel and tourism executives worldwide.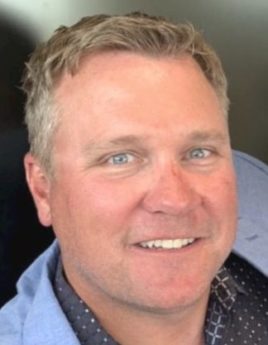 Jeff Auslander
President/CEO, Dynamic Logistix
Shipping and keeping the supply chain alive have been critical throughout the pandemic, and helping to get shipments where they need to go is what Jeff Auslander's outfit is all about. His team of 95 specializes in cutting-edge technology that helps shippers and carriers increase visibility, automation, accountability, reliability, and scalability. "I love getting into the trenches," he says, "and figuring out how we can win for our customers, especially using statistics and data."
COLLEGE: B.S., Journalism, University of Kansas; MBA, Baker University  
PANDEMIC WORK FORCE: "70% in office. 30% out of office."
VALUED MENTORS: "All of my teachers when I went back to get my MBA. They taught me to look at the company's health empathetically via each department's lens. Every action has a reaction, gauge that carefully. It helped me immensely." 
PET PERSON?: "Dogs, of course."
CHILDHOOD HEROES: "Joe Montana. Dude was just so clutch and smooth under pressure. George Brett, KC's Mr. Clutch himself."
PICK ANOTHER TIME TO LIVE: "I miss 2001-2002. Seeing our country come together after 9/11 in hindsight was truly amazing. The country was truly one body vs. today. And social media devices had yet to take over everyone's social skills."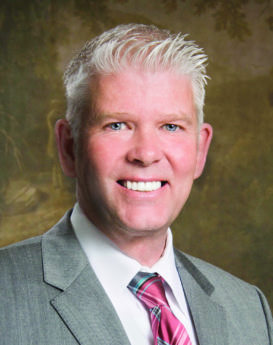 David Ball
President/CEO, Balls Food stores
In 1923, Sidney and Mollie Ball opened up shop in Kansas City, Kan,, putting in long hours for the people who depended on them. Today, a third generation is in charge of 27 grocery locations, sporting the Hen House, Price Chopper, PayLess, Tippin's and Sun Fresh brands. David Ball has the helm, and relishes being in the aisles. "I like to be out in the stores vs. sitting behind a computer and in meetings," he says. "I like interacting and building relationships."
COLLEGE: B.A., Personnel Administration, University of Kansas 
PANDEMIC WORK FORCE: "We never shut down. We rely on each other and all worked through
the pandemic together. The No. 1 goal is to keep team members and guests safe."
VALUED MENTOR: "I had a sixth-grade math teacher, Mr. Martin, at Claude Hyuck Elementary,
who taught me how to put in the work to study, to help me learn how to achieve results." 
CHILDHOOD HEROES: "The teammates in one of our stores when I was very young. My father would drop me off and that store was my playground. I would go through the cereal aisle, taking toys out of boxes and the teammates would tell me not to. They let me help unload conveyors. They rolled me down aisles in carts and let me build forts in the back of the store."
HOW YOU DESCRIBE YOURSELF: "Servant leader." HOW FRIENDS DESCRIBE YOU: "Thoughtful, loving, caring, compassionate, I would hope."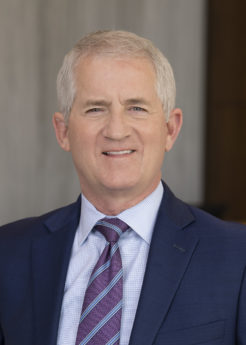 Kevin Barth
Chairman/CEO, Kansas City Region, Commerce Bank
In addition to his Kansas City responsibilities, Kevin Barth also oversees Commerce's operations in Kansas, Colorado, Oklahoma and Texas. Since he obviously isn't busy enough, he also currently serves on the boards of the Kansas City Area Development Council, Kansas City Life Insurance Co., Hodgdon Powder Co., Children's Mercy Hospital and the Greater Kansas City Area Chamber of Commerce.
COLLEGE: B.S., Business Administration/Economics, Graceland College; M.B.A., Rockhurst University  
PANDEMIC WORK FORCE: 4,531 employees, with 57 percent on-site.
VALUED MENTORS: "I've been blessed to have several people throughout my life who have helped shape my approach to leadership and serving clients. It started with observing my mom in small business, from teachers, coaches and several business leaders in Kansas City like Mike Braude, former CEO of the KC Board of Trade, and various members of the Kemper family at Commerce." 
PET PERSON?: "Very much so. Daisy is my current favorite. She is a Brittany Spaniel I brought home during COVID."
CHILDHOOD HEROES: "My big brothers."
ON LIFE'S UNFAIRNESS: "I've experienced some pretty tough situations in life … but I don't think of it as 'life isn't fair.' I just think of it as 'life happens.' Forward, forward, forward."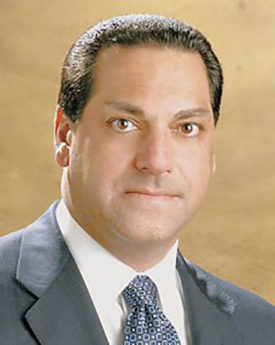 Marion Battaglia
PRESIDENT/CEO, Aristocrat Motors
When a pandemic hits and you have to close your showroom doors, you could be in trouble. Unless you're Marion Battaglia of Aristocrat Motors. Re-arming his sales staff with email and phone communications strategies, the region's premier seller of luxury automobiles knocked it out of the park in 2020: Revenues surged to $380 million, up nearly 13 percent over 2019 numbers.
BRAND RECOGNITION: If you're looking for the eye-catching brands that define luxury vehicles, you've come to the right place. The Aristocrat family includes Mercedes-Benz, Jaguar, Maserati,
Land Rover, Porsche and Alfa Romeo.  
KEYS TO SUCCESS: "Customers are looking for consistency. If you're providing great service and providing consistent service, I think that's what they are looking for the most."
STAFFING SOLUTIONS: Addressing the challenges that his team had outside of work during the pandemic, Battaglia also introduced new flexible hours to assist his staff's changing needs at home, shortened the workdays and made other adjustments.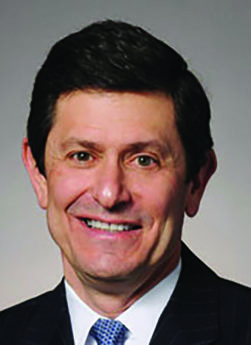 Jonathan Baum
PRESIDENT/CEO, BAUM CAPITAL PARTNERS
For more than three decades, Jonathan Baum has carved out a reputation for mastery of corporate finance and private equity investing. Today, he's leading a private-capital enterprise, having executed the 2019 sale of the municipal-bond heavyweight firm founded by his grandfather. After that acquisition by St. Louis-based Stifel Financial, he settled into his new duties on the investment banking side, where he's responsible for setting the strategic direction for Baum Capital Partners.
COLLEGE: B.S., Kansas State University; MBA, University of Chicago   
PORTFOLIO: Baum Capital Partners is part of the financial muscle behind Cincinnati-based Goettl
Air Conditioning, which serves more than 100,000 homeowners from Texas to California, and The Place for Children With Autism, based in Chicago.
AREAS OF FOCUS: Baum Capital specializes in investments with companies that provide business and consumer services, education and training, software, commercial and industrial services, health care and testing, inspection and compliance. 
BEFORE THE SALE: Until 2019, Baum was also a principal and part of the investment committee for George K. Baum Capital Partners, a private equity fund that invested in growth-oriented middle-
market companies throughout the United States.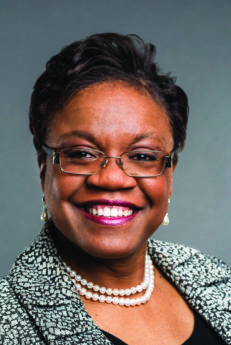 Kim Beatty
Chancellor, Metropolitan Community College
Christmas will come early for Kim Beatty: This fall, MCC will unveil its new $7.2 million Engineering Technology addition, a two-story facility will be home to classrooms and labs, MCC's FabLab maker space, an outdoor covered work yard for large (or dirty) FabLab projects, a 3-D printing lab, and the Burns & McDonnell Design Innovation Lab. It's a nice way of strengthening ties between the biggest community college system and a key employment sector in town.
COLLEGE: B.A., M.A, English, Ed.D., higher education, Morgan State University  
FAVORITE BATTERY RECHARGE: "Gardening."
RARE COMPANY: Beatty is just the eighth chancellor in the history of MCC and the first African American in that role; she was inaugurated as the 2018-19 school year began. 
PATH TO KC: Beatty was previously vice chancellor for instructional services and chief academic officer at Houston Community College, the nation's fourth-largest community college system.
FOCUS: "I am passionate about the community I serve and excited about the ability to provide higher education access to the underprivileged and underrepresented," she says.
AGENT OF CHANGE: In her comparatively short time at MCC, she has restructured the college's five-year strategic plan, drafted a new vision statement for MCC, along with a new shared-governance model, and pressed for creation of the MCC Innovation Council.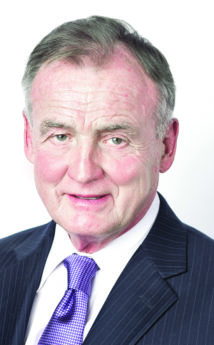 Smitty Belcher
CEO/OWNER, P1 GROUP
Once upon a time, Smitty Belcher was a face in the crowd as a member of Pipefitter Local 50 in Toledo, Ohio. Today, he's in charge of a crowd of his own: Nearly 1,100 members of the P1 Group staff in offices across the country, with more than 600 of them working out of the corporate headquarters in Lenexa. The private company excels in mechanical, electrical and plumbing services, and cranked out an impressive $250 million in 2020 revenues.
COLLEGE: B.S., MBA, University of Toledo  
BEST ADVICE: "Set your goals and dreams big. Never give up trying to achieve them.
Never listen to someone who tells you that you can't."
MOST-ADMIRED CEO: "Jack Welch, General Electric, for his ability to turn the
company around. He consistently strived for improvement and efficiencies."
BIGGEST ACHIEVEMENT: "Growing a business successfully while maintaining
balance with family."
BUCKET LIST NO. 1: "Complete half an Ironman Triathlon before I retire."
PASSION/HOBBY: "Running, lifting weights and spending time with family."
ONE FOOD YOU WOULDN'T LIVE WITHOUT: "Chocolate cake."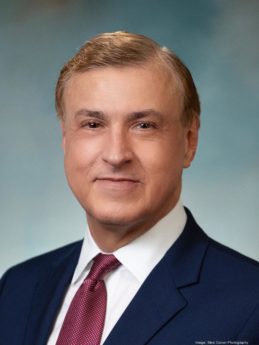 Mark Benz
KC MARKET CEO, PRIME HEALTHCARE SERVICES
Mark Benz has four hospitals under his charge as Prime Healthcare Services' go-to leader for this region. The largest of those are Providence Medical Center in western Kansas City, Kan., and St. Joseph Medical Center in south Kansas City. Benz is also overseeing St. Mary's Medical Center in Blue Springs and Saint John Hospital in Leavenworth. Combined, those institutions accounted for 22,000 patient admissions last year, and more than $2 billion in revenues.
COLLEGE: B.S., Social Work/Organizational Development; M.S., Social Work/Healthcare Administration, Arizona State University  
EARLY ENTREPRENEUR: While still in high school, Benz was part of a group that created a behavioral health and chemical-dependency treatment service. He then worked his way through college and graduate school as a paramedic in Arizona.
THE ROAD TO KANSAS CITY: Benz brings more than 25 years of health-care experience to his role. His previous stops included market CEO for Tenet Healthcare/Carondelet Health Network in Tucson, Ariz.; CEO of Tenet's St. Joseph's Hospital in Tucson; and Frye Regional Medical Center in Hickory, N.C. 
MAJOR PLAYER: Combined, Prime Healthcare's four area hospitals include 930 licensed beds, more than 900 physicians and 650 nurses, and 2,100 employees overall. In addition to the patient admissions, they serve more than 350,000 outpatients a year.
Brad Bergman
CEO/Chairman, Midwest Trust Co. 
Brad Bergman is a leader infused with passions: On the personal side is his passion for history, whether that's local, U.S. or international. On the professional side, it's helping people secure their financial futures through his work with Midwest Trust. And on the civic side,
he and wife Libby demonstrated their passion for Johnson County Community College, where Brad is a past foundation board chair, by donating $1 million last year for a JCCC Performing Arts Series endowment. 
COLLEGE: B.S., Illinois State; J.D., Washburn University  
ON CAREER CHOICES: "Become an entrepreneur as early in your career as you can. 
You will love the freedom of expression and creativity it allows you."
ABOUT MIDWEST: Based in Overland Park, Midwest Trust was founded in 1993. It operates as an independent, state chartered, privately owned trust company with more than $15 billion in assets under administration and in trust. 
THE ROAD TO MIDWEST: Bergman has previously worked in commercial banking and private law practice.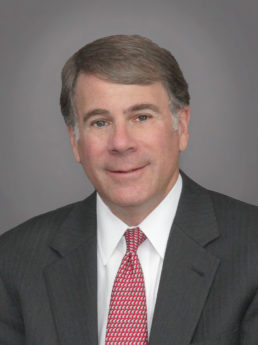 Bill Berkley
CEO, Tension Corp.
The Tension Corp. Bill Berkley leads today had a long evolutionary path from its origins, and even though it remains the second-largest envelope manufacturing company in North America, envelopes are just a start. Its three divisions and nearly 1,000 employees generate products for transactional and direct mail, forms, checks, business cards, packaging mailers and much more. That all added up to more than $226 million in 2020 revenues, 
COLLEGE: B.A., Colorado College; MBA, Tuck School of Business, Dartmouth College
INNOVATION: The company has also branched out into sales, software, and service and support for e-commerce order fulfillment and prescription fulfillment—especially with packaging other than the standard round vial—and even fulfillment systems that count daily dosage.   
CIVIC SPIRIT: The founding Berkleys have a long history of civic commitment—Bill's father Bert was heavily involved civicly and his uncle Richard Berkley, was Kansas City's mayor from 1979 to 1991—and that continues through the staff. Bill himself is the sitting chairman of BioNexus KC and chair of the Heartland Civic Collaborative, which brings together Kansas City, Des Moines, Omaha and St. Louis to strengthen the region's life-sciences sector. He also serves on the board of the Civic Council, the Urban Neighborhood Initiative, and the Hall Family Foundation Board.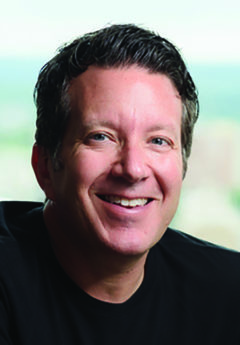 Steve Bernstein
PRESIDENT/CEO, BERNSTEIN REIN
Surviving the leadership challenges of the COVID-19 era, says Steve Bernstein, is a lot easier if the corporate culture is correctly calibrated. "We have been fortunate to be grounded in a strong corporate culture: Treat everyone like family members," he says. "That requires a lot of communication, transparency, true empathy, and wanting the best for the people around us, even when the options may not be ideal." 
COLLEGE: B.S., Business and Public Administration, University of Arizona; MBA 
and J.D., University of Missouri-Kansas City  
PANDEMIC WORK FORCE: : His agency is one of the region's largest home-grown enterprises of its kind, and during its work at home zenith, he says, "being apart may have even strengthened our culture. … The office of the future, as a result of this experience, will allow for a different type of physical working environment. I look forward to exploring that future workspace and future work force with the addition of not just 'work at home' but 'work from anywhere' associates."
ANOTHER TIME TO LIVE: "I would choose only 10 years ago. We never realize how good things are at the time, our children were little and everything they did made me smile." 
FAVORITE SONG: "Dust in the Wind" by Kansas.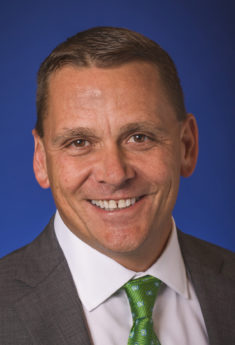 Marty Bicknell
President/CEO, Mariner Wealth Advisors
What makes Marty Bicknell a valuable resource for successful entrepreneurs? He's been one himself. After leaving A.G. Edwards to blaze his own wealth advisory trail, Bicknell has bulldozed his way to leadership of a multifaceted wealth-management empire with $40 billion in assets under management. Through a strategic series of acquisitions over the years, and organic growth, Bicknell has built not just an advisory behemoth, but a national powerhouse.
COLLEGE: B.S., Political Science, Pittsburg State University  
STILL BUYING: Just this summer, Mariner added more than $5 billion to its underlying total of assets under management with Los Angeles-based AdvicePeriod. That came in a three-week spree that included Allegiant Private Advisors, of Sarasota, Fla., (nearly $1 billion in AUM),and Channel Islands Group of Ventura, Calif., with $277 million in AUM.
BIG GOALS: Those acquisitions pushed Mariner to nearly 370 advisers in 49 offices, but Bicknell has previously stated that he wants the firm to hit 500 advisers and $50 billion in AUM. 
HOBBY vs. PASSION: "Golf is my No. 1 hobby," Bicknell says. "My No. 1 passion is to help people achieve their goals."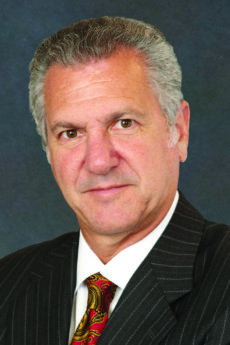 Ken Block
Managing Principal, Block Real Estate Services
The 446 people in Ken Block's associated companies benefit from lessons he learned from less-than-stellar college teachers. "In many cases they were close-minded … not willing to stretch their thought process as to what could happen and might happen," says the leader of the region's largest commercial realty firm. "I learned very quickly to have my own mind and to look at things in my own way and to have an open mind to other people's thoughts in order to get a wider perspective."
COLLEGE: B.S., Michigan State University  
PET PERSON?: "I had a cat growing up and really like cats, but for years now we have had dogs, mostly German Shepherds." 
ON LIFE AND FAIRNESS: "Early in my real estate career I took a building to a buyer and they promised me that I would get the leasing of that building. However, after the sale, the new buyer said that they forgot that they had promised the leasing to another broker and could not give it to me.
I understood from that point that life was not fair and I needed to control my own destiny."
HOW YOU DESCRIBE YOURSELF: "Diehard." HOW FRIENDS DESCRIBE YOU: "Extremely competitive."
SOURCE OF PRIDE: "Having the luxury of having all my kids be successful in our real-estate business and seeing them create long-term careers in a business that our family loves so much."
Mike Boehm
Mayor, Lenexa
He's been a successful banker for 36 years with Commerce Bank, but Mike Boehm has been just as influential in Lenexa's rise to developmental prominence, with four years on its planning commission, eight in the City Council and more than 18 now as mayor. Easy to see his sources of pride: By multiple metrics, he says, Lenexa ranks right up there with the best communities across the nation."
COLLEGE: B.S., Business Administration, University of Kansas  
PANDEMIC WORK FORCE: "90 percent-plus at work. City Hall/Fire/Police/Municipal Services/Community Development never shut down. Only Rec Center closed for a couple of months. 
KEY MENTOR: "Former Olathe mayor and state representative and state budget director Larry
Campbell took a chance on me and took me under his wing at my first "professional" job in banking. He also taught me to associate with the best minds possible and empower them to succeed and they would lift you up with them." 
PET PERSON?: "I enjoy animals (grew up on dairy farm). Dog over cat; schedule doesn't permit me to have a pet now days–wouldn't be fair to the pet or me."
CHILDHOOD HEROES: Superman, of course … really liked the various law/medical TV shows, 
so main characters Marcus Welby, Perry Mason, Owen Marshall–Counselor at Law."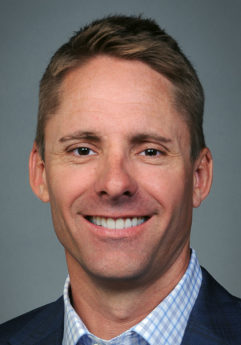 Tony Bowen
CFO, H&R BLOCK
You might say Tony Bowen is the numbers man behind the numbers at H&R Block, which deals with a lot of them as the planet's premier tax-preparation services. As CFO, he leads all financial functions and setting overall financial strategy for Block, one of the crown jewels of Kansas City's entrepreneurial history, and a public company with more than $2.6 billion in 2020 revenues. 
COLLEGE: B.A., Finance, University of Missouri  
THE CORPORATE LADDER: Bowen joined Block in 2004 and has been a fixture in senior leadership roles across the company: vice president of finance for the U.S. Tax Services division, and vice president and general manager of the H&R Block's DIY Tax Services business. In that role, he managed online, mobile, and desktop software products. He also served as assistant vice president of corporate development, program director of finance, director of hedging, and senior treasury analyst.
THE PATH TO BLOCK: Kansas City's financial-services ecosystem is familiar ground for Bowen; before his current role, he held positions with American Century Investments and George K. Baum and Co. 
EARLY INTEREST: In an interview earlier this year with Fortune, Bowen said his interest in finance was piqued after a stockbroker visited his class in eight grade and explained how a $100 investment could turn into $200. A year later, he bought his first stock while still a freshman in high school.
Andrew Bowne
Chancellor, Johnson County Community College
Without question, JCCC is the crown jewel of the 19-campus community-college system in Kansas, and Andrew Bowne has been the man safeguarding that treasure since the summer of 2020.
In that role, he oversees a cohort of nearly 11,000 collegiate undergrads—an undergraduate enrollment higher than most four-year universities in the state, and programs that help feed immediate work-force needs for the broader metro area.
COLLEGE: B.A., Geography/Urban & Regional Planning, M.A and Ed.D., Education, Western Michigan University  
RESUMé HIGHLIGHTS: Bowne's extensive experience in higher-education administration has included emphasis on institutional culture, work-force training, partnerships with K-12 schools for lifelong learning, working with community stakeholders and successful fundraising and promoting public-private partnerships.
PREVIOUS STOPS: Before hitting Overland Park, Bowne was senior vice president and chief operating officer of the entire Indiana community college system of 18 campuses, chancellor of Ivy Tech in Muncie, Ind., and associate vice president of the Grand Rapids Community College Foundation
in Michigan.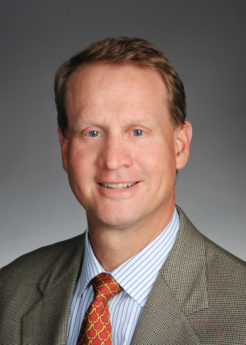 David Brain
CEO, Enfinite Capital
Enfinite Capital, another brainchild from one of the area's most inventive financial thinkers, was best explained by David Brain himself: "The genesis of this is really to respond to a highly articulated need of commercial and industrial companies for a turnkey solution for green energy initiatives." Enfinite serves primarily the large-scale, commercial and industrial markets, working with partners on projects such as a $1.6 billion data center campus in northern Virginia.
COLLEGE: B.A., Economics; MBA , Freeman Graduate School of Business, Tulane University  
PANDEMIC WORK FORCE: "Everybody is splitting time between in and out of office. About one-third are in."
PET PERSON?: "Always had a dog. Have two now; Golden Retriever and rescue mutt."
CHILDHOOD HEROES: "JFK, Mickey Mantle, John Glenn, my parents and older brother."
ON LIFE'S UNFAIRNESS: "Shattered my knee riding grocery carts in seventh grade and was taken out of sports and a lot of activities for over a year. Overall, I have lived a charmed life and often say 'I can't complain but sometimes still do.'" 
PICK ANOTHER TIME TO LIVE: "The future, say, 50 years from now. Wildly curious about so much."
HOW YOU DESCRIBE YOURSELF: "Persistent ." HOW FRIENDS DESCRIBE YOU: "Stubborn." 
SOURCES OF PRIDE: "Personal: my bright, tenacious entrepreneurial children. In my business life, the EPR Properties launch and prosperity through adversity and doubt for 20 years."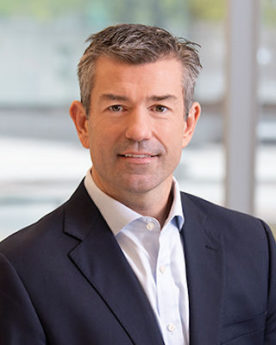 Rob Bratcher
Kansas City President, Commerce Bank
He had a little more than a year to settle into his duties as president of Commerce when word started filtering out of China about a new virus. Rob Bratcher's leadership skills were about to be tested, but consider the challenge met: "Leading by example has proved to be one of the most valuable leadership skills I could demonstrate during the pandemic," he says. He leads the commercial banking operations and the bank's health-care specialty group. 
COLLEGE: B.S./B.A., Finance and Real Estate, University of Missouri Trulaske School of Business  
FIGHTING THE DOWNTURN: "I served on the core team that helped pull together more than 700 Commerce Bank associates to help our clients access the PPP program," Bratcher says. "I also had the pleasure of leading the group who processed the final application submissions into SBA's E-Tran System.
Beverage of Choice: Black Coffee 
ADVICE TO YOUNG ENTREPRENEURS: "Know your ABC's! Attorney, Banker, and CPA. These are three advisors that can be critical to assisting in your success so choose wisely!"
FUN FACT: "I practice yoga daily and I executive-produce movies with my very talented wife (who does all the real work)."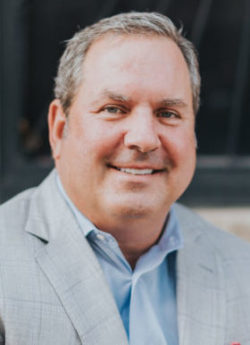 Mark Brandmeyer
Principal, Brandmeyer Enterprises
Mark Brandmeyer had a vision for pro baseball in Wyandotte County, a dream that now fits nicely in the trophy case at Legends Field: After buying the Kansas City T-Bones and rechristening them the Monarchs in tribute to the original Negro Leagues team, this serial entrepreneur saw them sweep Fargo for the American Association championship this month. He also aligned with the Negro Leagues Baseball Museum to leverage the return of the Monarchs brand.
KEY MENTOR: The late Royals owner Ewing Kaufman. "He was one of my earliest mentors who I greatly looked up to. He had a knack for finding the right positions for the right people, training them, making sure they had the tools they needed to succeed and then rewarding them." 
Favorite Movie/Book: "Field of Dreams, of course. Never lose the ability to dream the impossible. Build a successful culture and they will come. … Employees, fans, sponsors, vendors, competitors."
Beverage of Choice: "Coffee." 
Your First Car: "A yellow convertible Karmann Ghia."
Advice to  Entrepreneurs: "Constantly ask questions and seek advice. Be a life-long learner. Build your network of 'exports' to draw from though personal interactions/networking, common events/associations, published papers, books, etc. Keep moving forward. Things will get in the way, there may be setbacks or pivots, but if you are passionate about a chosen path, stick with it and keep fighting for success."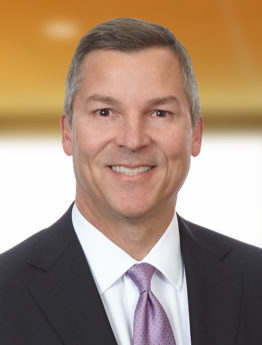 Bucky Brooks
Principal, Copaken Brooks
This award-winning real estate man, and founder of First Scout Realty Advisors, joined forces with the formidable Copaken family in 2010 to form Copaken Brooks, a new company, but one with roots that stretch back to 1922. Brooks leads the firm's transaction services, which include office, retail and industrial leasing, investment acquisitions and sales, brokerage, tenant representation,
and corporate services.
COLLEGE: BBA, Real Estate/Regional Science, Southern Methodist University; A.M.D., Real Estate, Harvard Graduate School of Design  
PANDEMIC WORK FORCE: "At this point in the pandemic, 100% are working in the office Monday through Thursday, with Friday optional to work from home."
PET PERSON?: "Many favorites. Current favorite is three-year-old Lagotto dog named Sam."
CHILDHOOD HERO: "Dr. Martin Luther King, Jr."
ON LIFE'S UNFAIRNESS: "Learned about that many times, none more than in 2003 when 
my vivacious and precious sister succumbed to cancer at age 32."
PICK ANOTHER TIME TO LIVE: "The future. Infinite possibilities and discovery." 
SOURCES OF PRIDE: "My kids. Each one. By far."
BEST PART OF YOUR JOB: "Helping people."   LEAST FAVORITE PART: "Administration."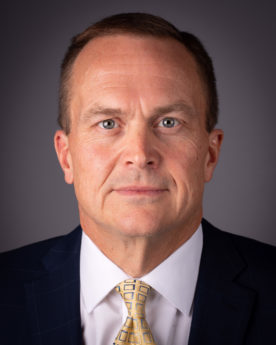 Rob Broomfield
Kansas City Market CEO, UnitedHealthcare
Rob Broomfield is a forward-thinker in health care who gets frustrated by "inefficiencies and barriers that still exist due to legacy systems and old-school thinking." But he still gets pleasant surprises: "With telehealth utilization early on, prior to COVID-19, we were seeing utilization in the low single digits. … At some point, that went up to 80-90 percent of visits, But even after leveling off, "that's a 10-fold increase in telehealth utilization," he says.
COLLEGE: B.A., Finance, University of Nebraska-Lincoln  
PANDEMIC WORK FORCE: "Locally, around 1,800 employees. It varies, but it's less than 10 percent (in the office) most days. All of our non-clinical employees can currently elect to telecommute or work from the office."
VALUED MENTORS: "I had a lot of teachers that I took bits and pieces from but I learned as much or more out of the classroom as I did in the classroom. I had a lot of different jobs and was I involved in many different activities throughout my time in school that shaped me as much as anything." 
ON LIFE'S UNFAIRNESS: "Learned it early and often. My dad was never one to mince words or lower his expectations, regardless of age."
BEST PART OF YOUR JOB: "UnitedHealthcare's mission statement sums up what I like best, helping people live healthier lives and making the health system work better for everyone."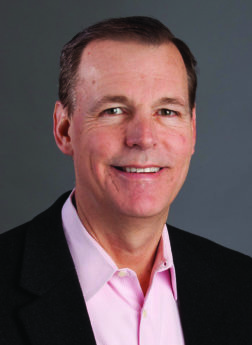 Mike Brown
Chairman, CEO & President, Euronet Worldwide 
You want to talk fast growth? Mike Brown is your man. He has taken two separate companies to No. 1 and No. 2 in Ingram's annual compilation of the region's fastest-growing companies: Innovative Software in 1987 (a No. 1 finish), and Euronet in 2000, at No. 2. Today, Euronet Worldwide is just that: a global electronic-payments network with nearly $2.5 billion in 2020 revenues.
COLLEGE: B.S., Electrical Engineering, University of Missouri-Columbia; 
M.S., Molecular and Cellular Biology, UMKC  
EURONET TODAY: Not only was Euronet a fast-track company out of the gate, it was able to go public in 1997, just three years after its launch.
ENTREPRENEURIAL DNA: In between his stints with Innovative Software and Euronet, Brown was
a founding investor in a software firm, Visual Tools, that was sold in 1996 to Sybase Software. 
RECOGNITION: Brown is among the honorees in the Entrepreneur Hall of Fame at UMKC's Henry W. Bloch School of Management.
PHILANTHROPIC SPIRIT: Brown is active with donations that support education, including (on two occasions) $2 million donated with his wife, Millie, for projects at Mizzou, and $1 million for a tech lab at his high school alma mater, Rockhurst.
Owen Buckley
Founder, LANE4 Property Group
Strange times for commercial businesses mean strange times for commercial real estate. While the numbers for 2020 didn't beat 2019, Owen Buckley and his team held fast, doing what they do best, and helping people ride the pandemic tide. Because of the LANE4 way of doing things that Buckley put into practice when
he formed the company, their 2021 numbers are back on track from the end of 2019.
COLLEGE: B.A., M.A., University of Kansas  
PANDEMIC WORK FORCE: "We appreciate the workplace more, being together, communicating is easier. That said, we also embrace the positives of working from home periodically to enhance our business and personal lifestyle."
CHANGING OFFICE DESIGN: "Just slightly. "More flex space. But we are still planning private offices dedicated to one person."  
VACCINATION AND INCENTIVES: "Trying to be flexible and understanding of viewpoints. So far, no issues." 
HIRING CHALLENGES: "We wanted to hire but found it difficult. However, we were successful in 2021." 
THE HIRING HURDLE: The pandemic, Buckley said, "made it very challenging. Still is."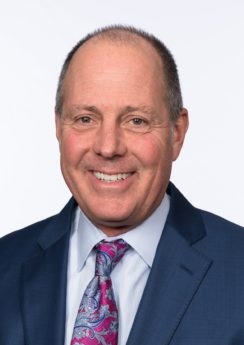 Mike Bukaty
Chairman/President/CEO, Bukaty Companies
If you're as impressively well-read as Mike Bukaty, you're familiar with the book "Left to Tell," by Immaculee Ilibagiza. It's a story of surviving the Rwandan holocaust of 1994, and it resonates with Bukaty because of its central theme that "tough times don't last; tough people do," he says. That's the mindset he puts to work overseeing an operation that includes one of the region's biggest insurance and wealth-management firms.
COLLEGE: University of Kansas  
PANDEMIC WORK FORCE: "100 percent of the staff is back in office" as of September 2021.
BESTING THE VIRUS: The firm made it through 2020, Bukaty says, by "staying committed to serving our clients." 
KEY MENTOR and LESSON: "Tim Murphy / work hard, play hard."
BEVERAGE OF CHOICE: Coors Light
FIRST CAR: VW Beetle
Advice TO YOUNG ENTREPRENEURS: "Outwork your computer."
HOBBY THAT WOULD SURPRISE PEOPLE: "Weekend farmer."
Andy Callahan
President/CEO, Hostess
If you want your company to soar to new heights, maybe the right call is the one the board of directors made at Hostess in 2018: It turned to Andy Callahan, who seven years in the U.S. Navy as a naval flight officer, for the top leadership position. Hard to argue with the results: In the second full year after he took the controls, revenues for 2020 surged past the $1 billion mark, up more than 18 percent from 2018.
COLLEGE: B.S., Mechanical Engineering, U.S. Naval Academy; MBA, Florida Institute of Technology; Executive Agribusiness Seminar, Harvard Business School  
THAT WAS QUICK: Callahan, with an extensive resume in food manufacturing leadership, joined
the Hostess board of directors in April 2018. A month later, he was named president and CEO.
THE PATH TO HOSTESS: Callahan's broad experience in the food manufacturing sector dates back to his departure from the service. He soon went to work in marketing for Kraft Foods Group, and after 13 years moved to Hillshire Brands as president of the foodservice division. His last stop was Tyson foods, where he spent three years leading two divisions.
STOCK HUMOR: Someone, somewhere flashed a sense of humor in assigning Hostess its NASDAQ stock symbol: TWNK. A perfect call sign for a company that made famous the iconic Twinkie snack cake, along with Hostess Cupcakes, Ding-Dongs, Ho-Hos and others.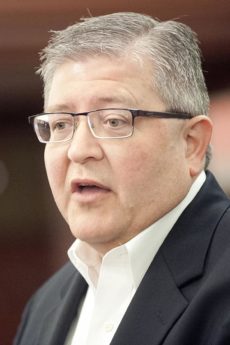 Mark Campbell
CEO, Triumph Foods
St. Joseph is Missouri's third-largest export market, in large part because of innovative companies like Mark Campbell's Triumph Foods, the biggest private employer in town. Pork processing isn't the kind of business suited to a lot of people working from home, so Campbell is proud to say that the majority of Triumph's nearly 2,300 team members have been on the job, helping people put
food on the table, throughout the pandemic.
COLLEGE: B.A., Accounting, Westminster College; MBA , Rockhurst College  
VALUED MENTOR: "I was fortunate to have several mentors who continually encouraged paths of planning, continuous learning and commitment to excellence." 
CHILDHOOD HERO: "Ronald Reagan, for his leadership around creating unity, pride and optimism for America." 
ON LIFE'S UNFAIRNESS: "Every day is a good day. Some are just better than others. 
You create your future."
HOW YOU DESCRIBE YOURSELF: "Resourceful." HOW FRIENDS DESCRIBE YOU: "Persistent."
PICK ANOTHER TIME TO LIVE: "I'm happy living today and focused on how to make it the best it can be!"
BEST PART OF YOUR JOB: "The continued opportunity for innovation and value creation in our industry."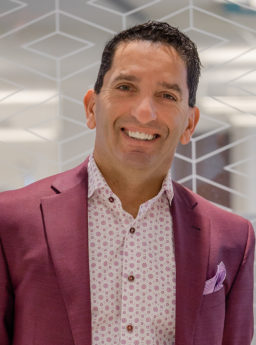 Faruk Capan
Founder/CEO, Intouch Group
If you've ever used an online patient portal, thank Faruk. He built the first one, back in the 1990s. His desire to spark and create health-care innovation eventually led to the founding of Intouch Solutions, now a part of Intouch Group, where his team excels in pharmaceutical marketing. Both CEO and company have won recognition as the best in their business. And their success continues, as they are on track to exceed 2020 revenues.
COLLEGE: Marmara University, Istanbul, Turkey; MBA, Business Administration and Management, Central Missouri State University  
PANDEMIC WORK FORCE: "We have 1,369 employees across all eight U.S. Intouch offices. Around 12 percent of our employees have full-time desks across our offices in Chicago, Kansas City and New York." 
VALUED MENTOR: "Ewing Kauffman. Early in my career, I worked at Marion Merrell Dow. I was really connected with his culture, his values, from a very early age. I fell in love with his company, and I continue to look to him and his legacy for inspiration." 
PET PERSON?: "I don't have pets of my own, but I do love animals! Prior to going fully virtual, the Kansas City office hosted an annual 'Dog Day.' It was always fun to see everyone's dogs. We also have long supported charitable organizations like KC Pet Project and the Anti-Cruelty Society of Chicago."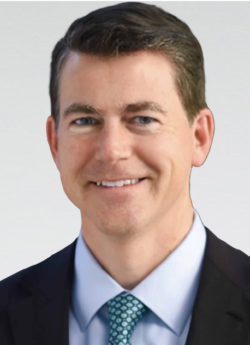 David Campbell
President/CEO, Evergy
David Campbell started his job at Evergy in January of this year, moving from Texas to Kansas City right in the middle of the pandemic. "Starting at a new company and moving to a new city in this environment required adaptability and flexibility," he says. "On a related note, my biggest learning from the pandemic is to appreciate the resilience and flexibility of my fellow Evergy employees. Their commitment a
nd dedication have been remarkable throughout the pandemic."
COLLEGE: B.A., Yale University; J.D., Harvard Law School; 
Masters, International Relations, Oxford University (Rhodes Scholar)  
VALUED MENTOR: "One of my first supervisors at McKinsey. He was relentless about ensuring analytical rigor, leaving no stone unturned, and always delivering high-quality work."  
FAVORITE MOVIES: "Raiders of the Lost Ark came out when I was 13. No matter the setting, if I hear the music from Raiders, it sends shivers down my spine." On the more serious side, Patton." 
BEVERAGE OF CHOICE: "I am not a coffee drinker but I still need my caffeine. I start every day with a Diet Coke."
FIRST CAR: "My brother and I shared an Oldsmobile Cutlass Salon, an old family car. It had perennial battery issues and we jump-started it almost daily. We enjoyed the car and we were lucky to have it, but there's a reason why Oldsmobile doesn't exist anymore."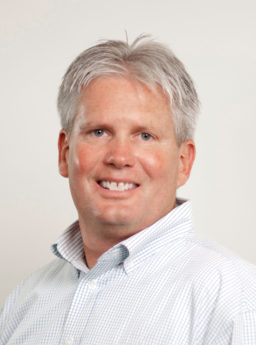 Tim Chadwick
PRESIDENT/CEO, MMC CORP.
Hands-down, the best parts of Tim Chadwick's job at MMC Corp., he says, are "the people I get to work with every day." With 1,500 to 1,600 on the staff, depending on the time of the year, that's a lot of touchpoints that help him overcome his least favorite chores, to wit: "Dealing with COVID." But MMC, parent of four construction-related companies, nonetheless turned in $800 million in revenues in 2020, and is on track to top that in 2021, Chadwick says.
COLLEGE: B.S., Construction Science, Kansas State University  
PET PERSON?: "Cooper, our miniature Aussiedoodle, is the best."
CHILDHOOD HEROES: "The men I grew up working with, we worked on a large farm and while it was hard work, they taught me how you could work hard and have fun at the same time." 
ANOTHER TIME TO LIVE: "I'd be happy just going back to the 'pre-cell phone' time, when we could truly disengage and not feel like we have to check at our phone every 15 minutes. The roads would certainly be much safer, as well."
SOURCE OF PRIDE: "The ever-growing organization that we've become and our ability to provide our employees, who by the way own the company, unlimited career growth potential." 
ABOUT MMC: The parent has a general-contracting arm, two mechanical-contracting divisions, 
and a specialty-contracting business called Building Control Services.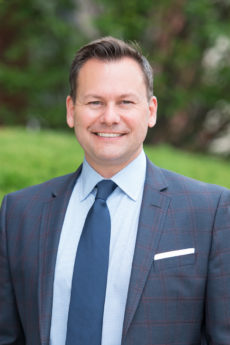 Ramin Cherafat
CEO, McCownGordon Construction
This hobbyist photographer spends his days managing the big picture for one the region's premier construction enterprises—extremely successful and 100 percent employee-owned. "I am so proud of what we have been able to accomplish at McCownGordon during my 21 years at the firm." Ramin Cherafat says. "Having joined the firm when we had less than 10 associates and being where we are today has truly been a 'dream career.'"
COLLEGE: B.S., Construction Science, Kansas State University; MBA, UMKC 
VALUED MENTORS: "I'd have to say both Pat McCown and Brett Gordon have been the two best mentors I've had. If you know them, they are two very different people, but their foundation of values is the same. Incredible passion for the industry, great work ethic and perseverance."
SOURCES OF PRIDE: "First and foremost, personally I'm proud of my family and the children that my wife, Ashley, and I are raising. And I could not imagine 'rewriting' a better career path for myself, working with incredible people, accomplishing great things as a company and emerging as an industry leader in many of the markets we serve."  
BEST PART OF YOUR JOB: "The wide range of interactions I have with people, both within the company and in the business and civic community. LEAST FAVORITE PART: "In my role as CEO it takes longer to see the 'fruits of your labor' so having the patience to continue to see our strategy play out. "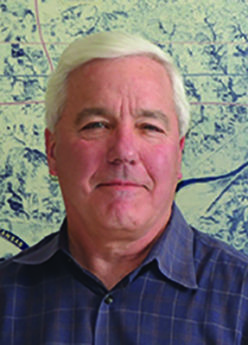 Bill Clarkson
CEO, Clarkson Construction Co. 
That old saying about "go big or go home?" It's not an either/or for Bill Clarkson Jr., and his team at Clarkson Construction Co. The East Bottoms firm founded in 1880 has been involved in some of the biggest infrastructure projects right here in the Kansas City area and bi-state region, and perhaps none bigger than the new terminal configuration at Kansas City International Airport, a $1.2 billion project. 
KCI ROLE: For the airport terminal project, Clarkson Construction became part of a joint venture known as Clark | Weitz | Clarkson, partnering with the Weitz Co. of Des Moines and Clark Construction Group of Bethesda, Md.   
BIG FOOTPRINT: If you drive a car in the Kansas City area, there's a good chance you've traversed Clarkson's work products: The firm's big-ticket projects include the Johnson County Gateway (a $288 million makeover of I-35 and I-435 in Johnson County), the nearby interchange of I-435 and U.S. 69, and both versions of the Paseo bridge—the original, and the Kit Bond Bridge replacement.
ROOTED IN CONSTRUCTION: The company is now into its sixth generation of family ownership, tracing its history to a small enterprise focused on land-clearing and excavation.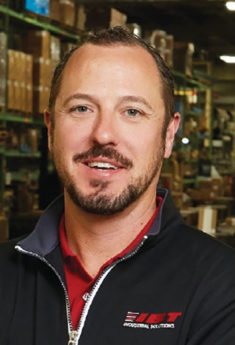 Jeff Cloud
President/CEO, IBT Industrial Solutions
Jeff Cloud knows the drill that applies to every third-generation business owner: Join the family enterprise—and work your way to the top. That he's done at IBT, the Merriam-based company with $132 million in 2020 revenues. IBT partners with more than 2,500 brands and blends a team of in-house industry professionals with a network of manufacturing partners to deliver industrial solutions across the country.
COLLEGE: General Studies, University of Kansas; AOS, Culinary Arts, New England Culinary Institute  
STIRRING THINGS UP: You read that right: Cloud is the only member of this year's Ingram's 250—
or any other year's—to hold a degree in culinary arts. He put it to use before joining IBT, working as a sous chef at one of the trendiest restaurants in Lawrence 15 years ago.
FROM THE START: Forrest and Bonnie Cloud founded IBT in 1949, and their was among the first companies to provide both bearings and power-transmission products in a single-source warehouse—something of a novelty at the time, but common practice today. 
FROM THE BOTTOM: By working his way through the company, Could learned each role and function of the business, the IBT's profile page says.
PRODUCT GALORE: Bearings, motors, power tools, pumps, hoses, belts—if it's the stuff of industry, it's probably in the thick catalog of parts IBT sells to manufacturers.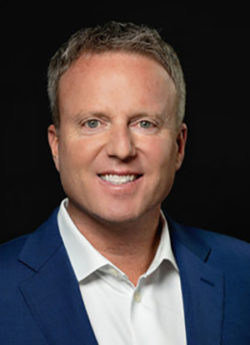 Peter Clune
CEO, Lockton Companies
For 13 years, Peter Clune worked his way up the rungs at Lockton Companies. Last year, he could climb no higher—he succeeded Ron Lockton as chief executive for the world's largest private, independent insurance brokerage and benefits consultancy. Clune came on board in 2006 and took on the St. Louis operations, then added oversight other major markets to his job description and became chief operating officer in 2017.
COLLEGE: B.A., Accounting, University of Missouri-Columbia  
GLOBAL MUSCLE: For virtually every year of its existence, Lockton has seen a year-over-year increase in corporate revenue; 2020 produced another record, $1.9 billion. That put the Plaza-based company at No. 21 on the Ingram's 100 list of the region's biggest private companies.
THE ROAD TO LOCKTON: Clune started his insurance career at what is now the Miller Group, where he learned the ropes of a local agency, then saw things through the lens of a global organization in a decade-long tour of duty with Zurich Insurance Co. There, he led sales, underwriting and claims teams for the company's western U.S. territory. 
HOMETOWN HEFT: Lockton employs more than 8,200 associates worldwide, with about nearly 
1,500 working in the Kansas City area.
BOARD SERVICE: Clune serves as vice president on the board of Brian's Fund, a non-profit dedicated to helping Catholic high schools in the area promote teen drug-abuse prevention.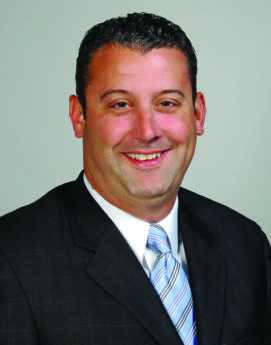 Abe Cole
Chief Operating Officer, BKD CPAS & ADVISORS
Abe Cole grew up in Lee's Summit, so he's always known what Kansas City has to offer. And it kept him here last year, when Springfield-based BKD designated him as chief operating officer after five years of running the Kansas City operations. He's been with BKD since 1996, signing on with the ink still wet on his accounting degree, then worked his way up to office managing partner. The firm has about 3,000 accountants in dozens of offices across the country.
COLLEGE: B.S., Accounting, Missouri State University  
SOURCE OF PRIDE: "My childhood taught me the importance of a strong work ethic, and I channeled that work ethic into my own path to college and public accounting. There are still so many things
I want to accomplish in my career, but I'm extremely proud of my success at BKD."
FOCUSED: "The small stuff matters a lot in the professional world," he says. "When I was an auditor, managing partner, or regional managing partner and now COO, the details and the quality matter." 
MARKET MASTER: BKD has more CPAs on staff in Kansas City—190—than any other firm—local, national or global. It has a total of 275 professional staff members here. 
WORK DISTRIBUTION: The firm says accounting services make up roughly 57 percent of business operations, with 34 percent devoted to tax work and 9 percent focused on consulting services.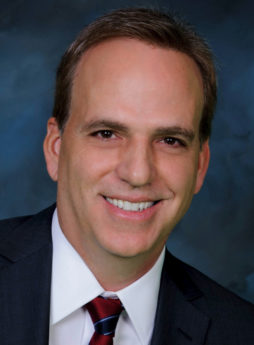 Dave Colo
President/CEO, MGP Ingredients
Dave Colo knew all about MGP Ingredients when he signed on as CEO in March of 2020, so he was in the ideal position to pivot the company in the late winter and spring of 2020, when it was clear that demand for industrial alcohol was about to skyrocket during the COVID-19 crisis. The company pivoted quickly to meet the national need for key ingredients in hand sanitizers, and the increased sales boosted revenues from $362 million to $391 year-over-year. 
COLLEGE: B.S., Agribusiness Economics, Southern Illinois University  
BOARD/BROAD PERSPECTIVES: Colo had been on the board of directors for the Atchison-based public company since 2015, making him a natural choice to fill the vacant leadership seat there.
BEFORE MGP: Colo has more than 30 years of extensive leadership experience in general management, operations and supply chain management within the food industry. His resume is filled with a sort of Who's Who of Food Production companies, including Canadian-based SunOpta, Diamond Foods, ConAgra Foods and Nestle-Purina Pet Care. He also is a past president of the American Dehydrated Onion and Garlic Association. Bonus points if you even knew there was an ADOGA. 
MORE THAN DRINKS: MGP, which turned 80 years old in 2021, is a leading supplier of premium distilled spirits, but also turns out specialty wheat proteins and starches for use in other food manufacturing lines.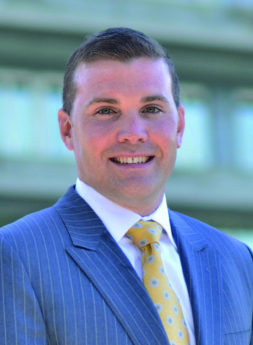 Matt Condon
CEO, Bardavon Health Innovations
Matt Condon founded, grew and sold ARC Physical Therapy before turning his entrepreneurial zeal toward helping companies manage the health aspect of workers' compensation cases with Bardavon. Today, his 220 employees have the company on pace to significantly improve revenues over last year—even though fewer than 10 percent are working in the office, Condon says. Still, he was able to grow the total number of associates by more than 50 percent.
COLLEGE: B.S., Kinesiology, Iowa State University; J.D., MBA, University of Toledo  
CHILDHOOD HEROES: "My Mom and Dad were amazing influences on me about how to be great leaders and partners. They always seemed to be on the same page, they never undermined one another, and they were equally passionate and committed to the mission of our family.
I feel especially blessed to have been able to learn so much at such an early age at home."  
PET PERSON?: "We currently have two dogs (Murray and Archie) and I doubt we will ever be without dogs at our house. I'm not just a "pet person;" I am one member of a "pet family." 
ON LIFE's UNFAIRNESS: Carrie Salmon (now Carrie Condon) consistently said "no" when I asked her out repeatedly over 6 years, from our freshman year of high school through our sophomore year of college. My impression of the balance of fairness in life took a big upswing when she finally said "yes."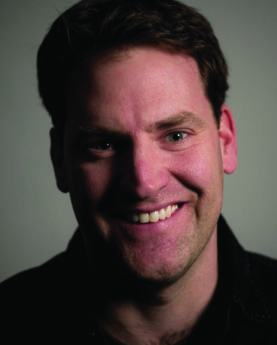 Jon Cook
Global CEO, VMLY&R
"If we've learned anything over the last 18 months," says Jon Cook, "it's the power of flexibility!" His digital marketing firm's offices have reopened, but "employees are free to work where they feel the most comfortable and productive, he says. "The pandemic affected every business and industry on the planet profoundly," he notes, but his netted nearly 5 percent revenue growth in North America in 2020—including a 12 percent pop in the health-care business.
COLLEGE: B.A., Journalism, University of Missouri  
PET PERSON?: We have two King Charles Spaniels, Theo and Penny. Choosing my favorite is nearly impossible—but Theo gets the nod, if only because he's the only other male in the household …
giving me a little bit of a fighting chance with my wife and three daughters." 
CHILDHOOD HEROES: "Huge Star Wars fan, so definitely Han Solo. Kevin Ross is my favorite Chief of all time!"
ON LIFE'S UNFAIRNESS: "As a lifelong K.C. sports fan, I endured countless disappointments cheering for the Royals and Chiefs growing up … but the thrills our teams have delivered over the past six years have more than made up for it!
SOURCE OF PRIDE: "With my wife Lisa, becoming an "empty nester". Absolutely not because we wanted to be alone — but because of the wonderful things happening for each of our daughters."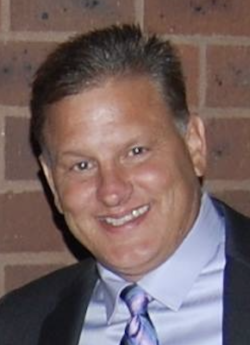 John Cosentino
Vice President, Cosentino Enterprises
The family name is affixed to one of the biggest grocery enterprises in the region, as well it should be: the Cosentinos have been stocking the shelves of stores in these parts for more than 70 years. Technically, John Cosentino is one of six second-generation owners running the show there; if you credit Dante Cosentino Sr. with being a "grocer" when he bought a fruit stand in 1948, this would be Generation Three.
COVID's IMPACT: "This crisis, I feel, changed everyone's everyday routine and structure. Our business is the people business and our culture is to always provide a clean, friendly, full, fresh store for our customers to experience and our team to flourish."  
ANOTHER TIME TO LIVE: "I would go back to my college years, because I would love to be able to tell my younger self all the life lessons I have learned over time and what is most important to focus on."
FAVORITE SONG/ARTIST: "I don't know if I have a favorite song or artist, but I love Eagles, and Garth Brooks' 'Friends in Low Places' is always a good one." 
SHARING THE FEAST: The companies stores combined to donate more than $1 million worth of
food to Harvesters-The Food Network and other food pantries in the Kansas City region.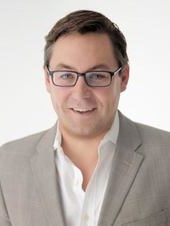 Fred Coulson
Managing Partner, Five Elms Capital
On a personal level, Fred Coulson prefers to keep a low profile while he's pulling the strings on various venture-capital investments across the country. On a professional level, there's no mistaking the impact the firm he founded in 2007 is making in that space. This year, Five Elms rise to No. 1 on Ingram's list of the region's top venture-capital firms, with a massive $750 million in capital under management.
COLLEGE: B.S., Business Administration, University of Kansas  
THE STRATEGY: Five Elms, a VC and private-equity firm, invests in and acquires growth-stage companies outside of Silicon Valley. It seeks out growing, bootstrapped software and services businesses, then steps in with various resources—capital is just one—to turn them into industry leaders.
BIG WINS: Among its highest-profile successes, Five Elms backed Spring Venture Group, and set it on a course to become one of the region's fastest-growing companies in recent years. Other notable successes: SelectQuote and Smart Warehousing. 
PREVIOUS WINNERS: Previous investments have led to an IPO (Forex Capital Markets), and acquisitions by KPMG, Groupon, Mercator and by other private equity firms.
EXPANDED HORIZONS: Last year, Five Elms looked overseas and dropped a $30 million investment onto Skynamo, a South African tech company that develops software applications for the manufacturing and distribution sectors.