For 32 years, readers of Ingram's have sounded off on their favorite restaurants, and for many of those years, on their favorite business service providers, favorite products, and favorite cultural and entertainment venues.
It's been a happy alliance with consumers who exhibit the finest tastes for the finer things in life. But 2020 brought a rude awakening, in the form of an unseen virus that may prove as lethal to small business as it has to humanity itself. It's both ironic and heart-breaking that so many of this region's superstars of business excellence for so long are, in many cases, suffering the most during the pandemic of 2020. It's an outcome none brought on themselves as local governments restricted their operations, either closing their doors entirely or, when re-opened, trying to come back at limited capacity.
They have waded back into battle with one arm tied behind their backs. So we're calling an audible in 2020. Instead of reader balloting, we're pausing after a third of a century to recognize what we might call Ingram's Best of the Best. Long have these companies and organizations dominated their categories, a dominance that for most has played out year after year.
In a few rare instances, a Gold Medal-winning company has been able to claim that status every single year. They have shown a level of sustained excellence that marks success in business, and it warrants a special recognition amid special circumstances. Out of well more than 1,000 companies that have received the votes of tens of thousands of readers over the decades, we've narrowed our Best of the Best to a comparitive handful of companies that have enjoyed massive success in this market.
In doing so, they have shown all of us the qualities that define achievement at the highest level: incredible attention to detail, wholesale commitment to customer service, unwavering devotion to consistent performance, and retention of employees who drive the culture all among them. We bring them to you this year with a special request: Patronize these companies. Go above and beyond as consumers to keep them going. They have gone above and beyond for you.
They have helped give Kansas City its special appeal as a place for young, talented, career-minded professionals to set down roots, making this a better place for all of us. Let's get behind them—and every company, big or small, that aspires to a higher standard—to help them come back strong.
Don't think of it as a favor to them. Do it for yourselves. You'll be glad you did.
BUSINESS SERVICES
Blue Cross Blue Shield of Kansas City
Category: Best Health Insurer
All-Time Gold Medals: 10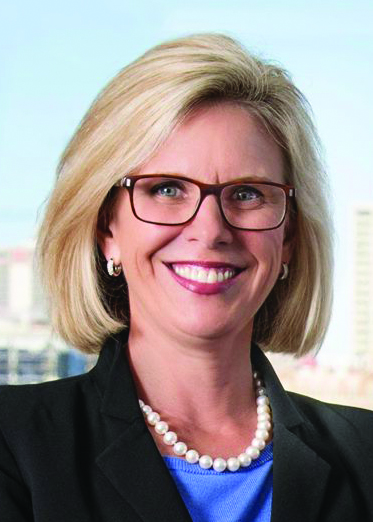 An annual fixture atop the list of Health Insurance Providers for Best of Business Kansas City each year is Blue KC, the largest provider in the Kansas City market by a long shot over its for-profit competitors. The only organization that even comes close is its Kansas-based Blue Cross counterpart based in Topeka. So what's the nature of Blue KC's longstanding success? "Blue KC has been an important part of the Kansas City community for over 80 years, today providing insurance coverage for more than half of all workers and families in the city," says CEO Erin Stucky. "Through our meaningful partnerships with civic leaders, providers, brokers and hundreds of employers, our roots run deep and wide. We're committed to supporting our community and giving back in ways extending far beyond our clients and customers who count on us." Blue KC has more than 11,000 physicians and specialists in its network, and works with virtually every hospital in the Kansas City region. And with more than 1,100 employees, it's also recognized as a great place to work. The company thrives, Stucky says, as "a direct result of the 
talent we attract and retain—employees who truly care about helping others and consistently making a positive difference, together."  
Commerce Bank
Category: Best Bank
All-Time Gold Medals: 8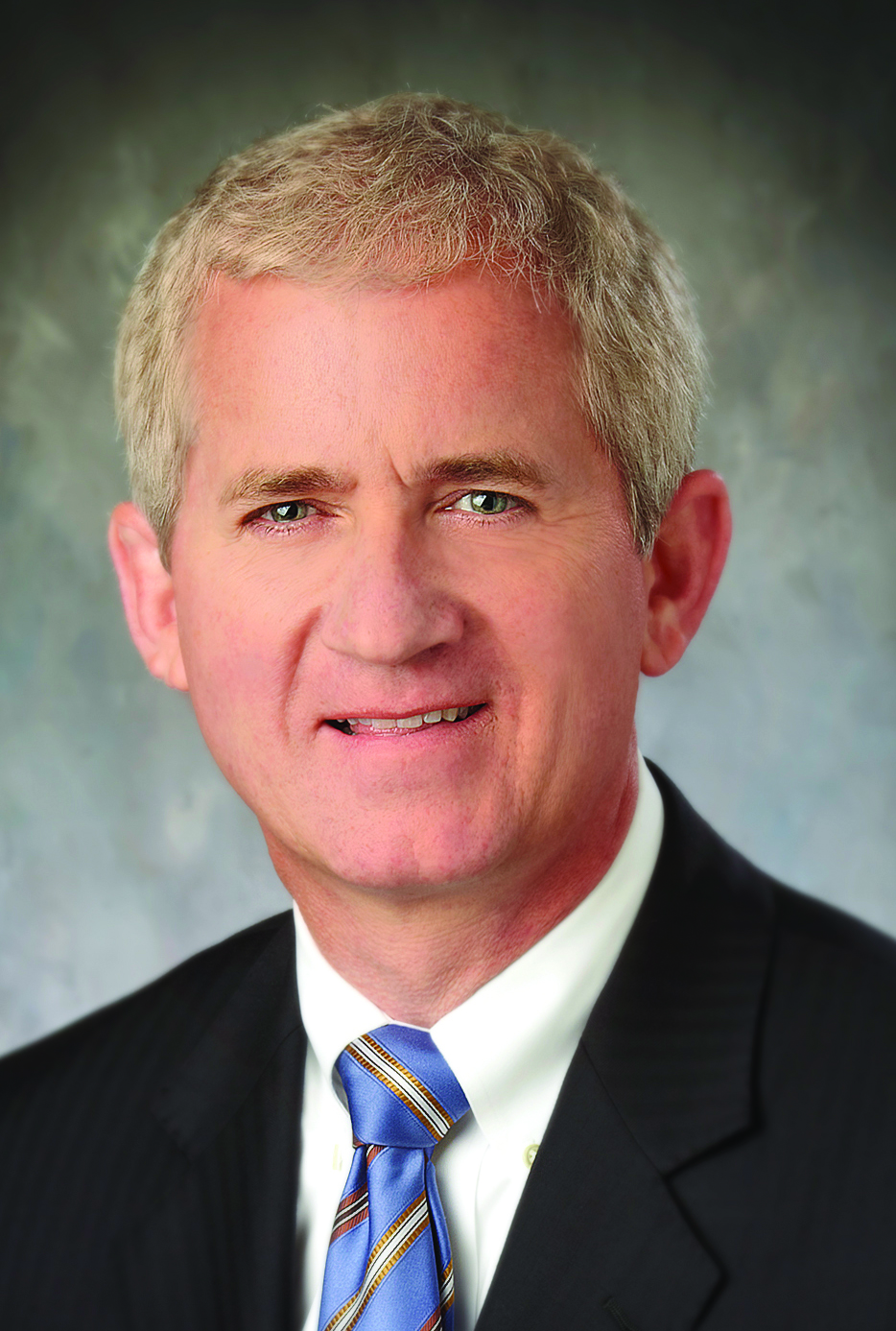 Longevity does matter—Commerce Bank is more than 150 years old, after all—so the task of continued excellence falls to those safeguarding a banking tradition that runs six generations deep at Kansas City's oldest bank. And people, in fact, are the reason why Commerce resonates as a market leader, says Kevin Barth, chairman and CEO of Commerce Bank Kansas City, thanks to their quality and continuity. That, he says, plus  "strong customer relationships we have developed over the years by helping them gain access to the payment system and the capital they need to grow their businesses even through the most difficult of times." Over that century and a half, "we've helped our customers work through many business cycles and much adversity," he says, and the COVID-19 crisis is no different from other calamities. "It has impacted many of our customers in extraordinary ways, never experienced before," Barth says. "Because of the stay-at-home order, many of our commercial customers saw their sales literally stop. We deferred principal and some cases interest payments on hundreds of customer loans to provide relief," then helped deliver more than 7,000 PPP loans to small business clients to keep their doors open, 2,500 of them in the greater Kansas City area. 
Creative Planning
Category: Best Wealth Manager
All-Time Gold Medals: 7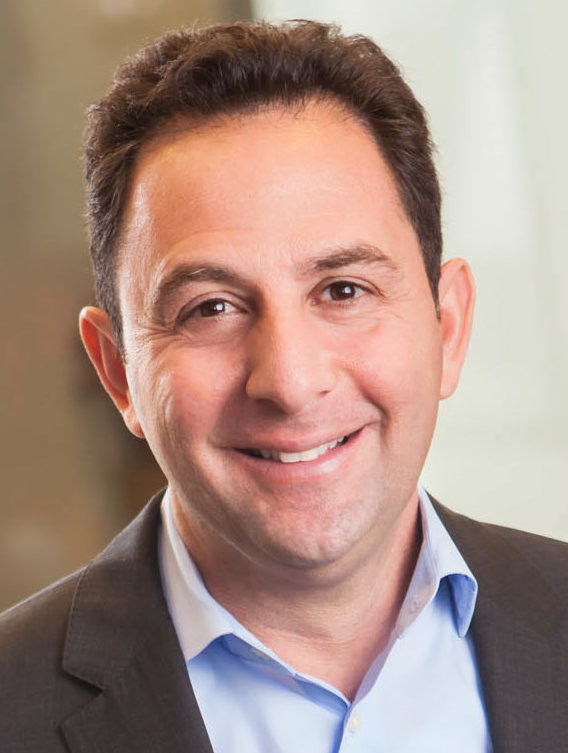 A decade ago, Creative Planning was closing in on a milestone, approaching $2 billion in assets under management for more than 6,500 clients at the low point of the Great Recession. By the time another unprecedented downturn set in, the AUM had grown 25-fold—just shy of $50 billion—and it administers more than 113,000 accounts. So yeah, the word's out, and not just with Ingram's readers voting for the Best Wealth Management Firm. In a service-first world, a servant's humility has proven vital. "We look for people who have a servant mentality, care about others and are credentialed," owner Peter Mallouk says, assessing the firm's secrets of success. "We couple that with a heavy investment in services and technology and ultimately it gives us the three main ingredients to serve our clients." Growth during a time of contraction isn't easy, but his crew is getting it done by moving quickly amid changing conditions. "Many of our clients are business owners and we have worked more closely with them to help them navigate all their financial decisions as best possible. While all of us moved off site, we still placed more trades this year than in any prior year as we took advantage of the market volatility." What's more: "Our retention rate has actually improved through this crisis," Mallouk says. 
JE Dunn Construction Co.
Category: Best General Contractor
All-Time Gold Medals: 20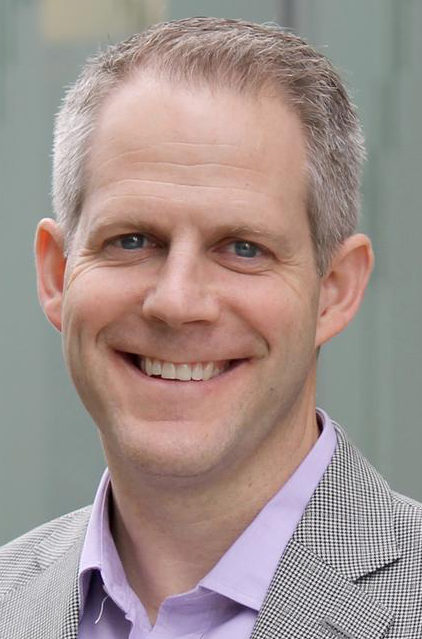 JE Dunn Construction rose from a one-man act to become the biggest general contractor based in Kansas City, then went on to attain Top 20 status nationwide. Along the way, it has embraced the communities it serves just as it has wrapped its philanthropic arms around its home 
town. In doing so, it established its bona fides as a giver and a maker. As anyone familiar with construction knows, the business isn't just cyclical—it has been, especially over the past decade, subject to enormous market gyrations. Through them all, JE Dunn hasn't just survived; it has taken the worst of those punches and come back to thrive. "We've been fortunate in Kansas City as a commercial construction company to be considered an 'essential business,' " says Paul Neidlein, president of the Midwest Division. "But with that designation also comes a commitment on our behalf to keeping everyone on our job sites and in our offices safe while delivering for our clients without delays. We remain dedicated to the health and well-being of our trade workers, and we are thankful that we were able to give work to skilled tradespeople during a time of crisis, enabling them to provide for their homes and families, while also staying safe and healthy." Since the Great Recession started to ease in 2012, the company's revenues have bounced back, and in 2019 surpassed the $4 billion mark for the first time.
Overland Park Convention Center
Category: Best Meeting Facility
All-Time Gold Medals: 13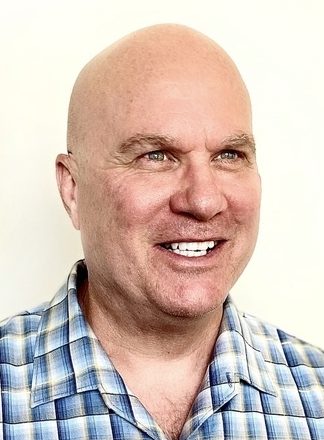 Roughly 15 miles separate the Overland Park Convention Center from the commercial center of Kansas City and its dense collection of hotel rooms, but Ingram's readers consistently deliver gold-medal accolades to General Manager Brett Mitchell and his OPCC team. Why? "It is all about our employees," Mitchell says. "We are in the service business and every interaction is critical to success. Our employees drive our success." That service-first mindset has taken on a new importance in the face of a global pandemic. Thanks to COVID-19, Mitchell says, "our industry has been devastated. All we can do is look to the future, have a long-term view and protect the asset that we do have, and our asset is our people. Our brick and mortar isn't any different than anyone else's brick and mortar. EXHIBITOR Magazine named us the Best Small Convention Center in North America because of our people, and our focus is on retaining as many of them as possible." Soon, it will be time to ramp back up, and the center will be ready. "Hopefully, we never lost engagement with our clients during the pandemic, but operational reengagement, that will be very different—it's a new world and we have worked extremely hard to implement new protocols and standards to protect guests and employees," Mitchell says. 
University of Kansas Health System
Category: Best Hospital
All-Time Gold Medals: 5
The Kansas City area's biggest health-care turn-around of the past generation, hands-down, is the rise of the University of Kansas Health System from the financial carnage of what was once a state-run operation. Operating as an independent public health authority since 1998, it has grown by every metric you can track, and its flagship medical center in Wyandotte County admits nearly twice the number of patients each year as its nearest competitor in this market. That has earned consistent solid Gold from readers for several years, and CEO Bob Page knows why: "For the past 25 years, we have succeeded because we have followed a simple guiding formula. We believe providing world-class service and world-class care, delivered by the right team of people, will lead to strong, sustainable growth and financial performance." In recent years, the health system has made major strides toward fulfilling its mandate to serve all of Kansas, acquiring hospitals in Hays, Larned, Great Bend and Topeka. With the entire planet reeling from the greatest public health threat in a century, Page is confident his team's response will deliver high-quality care that will see this region through. The pandemic, he says, "has challenged our health system in ways we could not have imagined, but it has not changed our belief in our formula or our commitment to providing the very best care to every patient and family we serve."
Polsinelli, PC
Category: Best Law Firm
All-Time Gold Medals: 9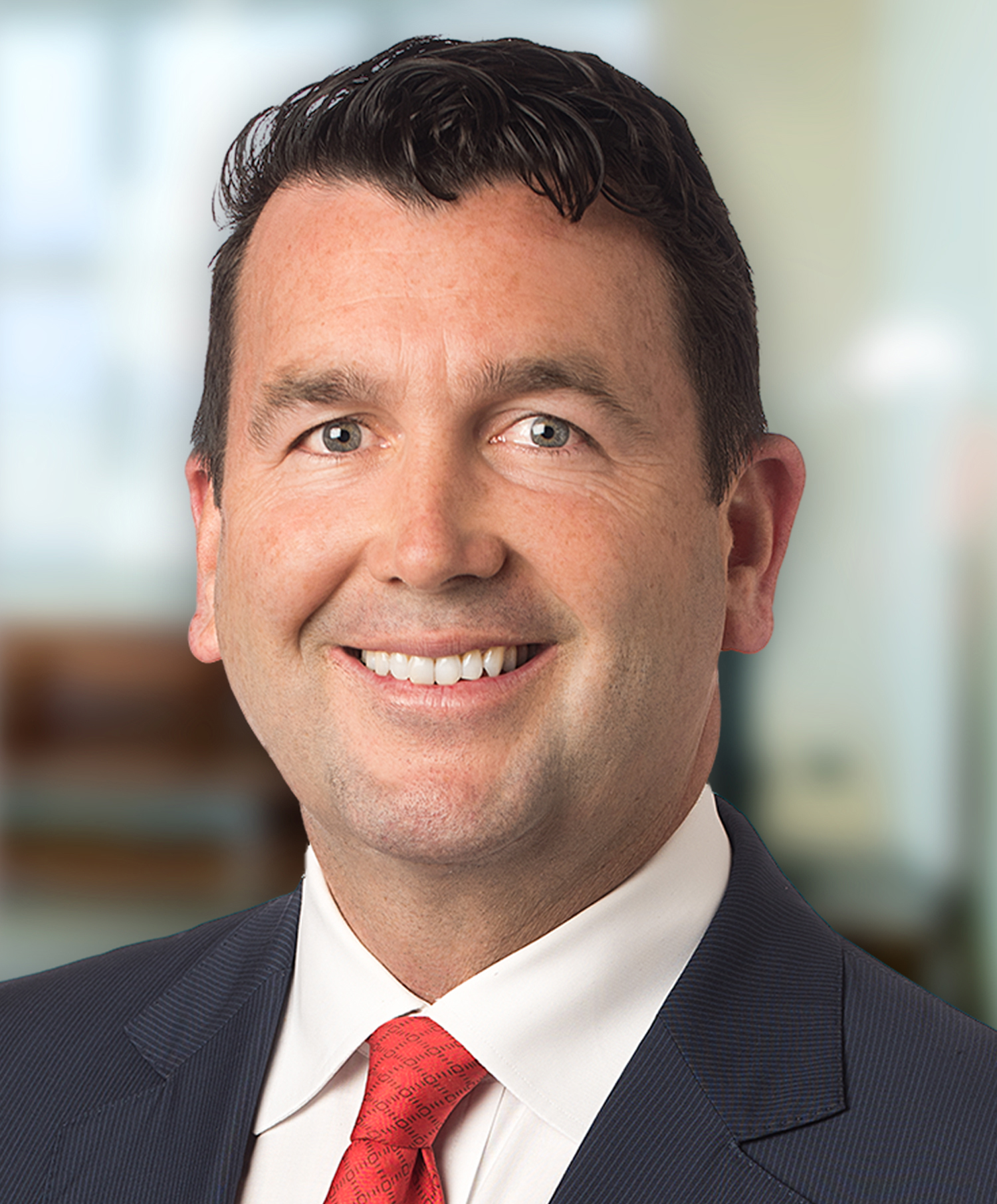 A handful of national law firms, even global ones, have a footprint in Kansas City. But there's little question that this market's legal services are dominated by local players. Among the biggest of those—a national concern in its own right—is consistent reader favorite Polsinelli, PC, founded nearly 50 years ago by Jim Polsinelli as a three-man operation. Today, it is an AmLaw 100 firm with more than 900 lawyers serving clients in 21 offices across the nation. The success this fastgrowing firm has found in other regions is grounded in what has made it popular here at home. "Polsinelli is unique in our culture and business model, having been built with entrepreneurial DNA in our earliest days," says Chase Simmons, the firm's chairman and CEO. "We have built a firm around the needs of our clients, and our growth has always been directed by our clients. We seek to become strategic advisors to a certain type of business and focusing on that role has guided our decision making, our specialization and our culture for nearly 50 years." Simmons says the firm's team of lawyers and other professionals knows that "success means being client focused, expecting excellence each day and moving at the speed of business. That clarity makes this an exciting place to work, and our clients have rewarded us by allowing us to grow across the country and the world with them."
Overland Chauffeured Services
Best Ground Transportation
All-Time Gold Medals: 12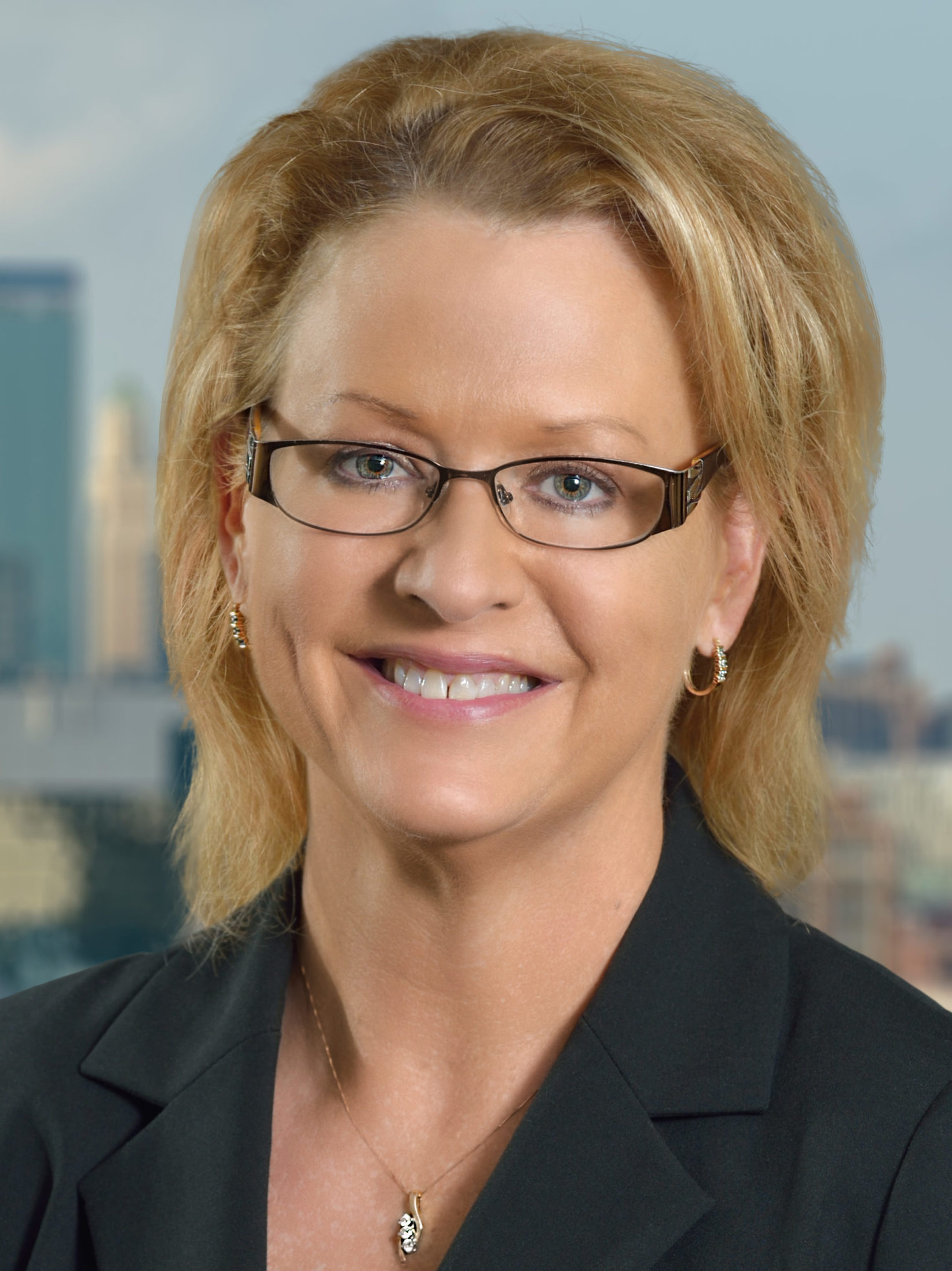 Watching small companies build themselves into national powerhouses, even global ones, has always been a fringe benefit of covering regional entrepreneurs in Kansas City. So watching them suffer, after decades of proven excellence in their fields, is doubly painful. So it is with longtime reader favorite Overland Chauffeured Services. "We have been severely impacted along with everyone in the travel and hospitality sector," says owner Diane Forgy. "We went from pacing for a record-setting year to dropping 97 percent in less than 30 days." That entailed furloughs for the majority of staff, cost-cutting, deferring loan payments and reducing fleet size. But as an essential business, the doors remained open. "A handful of clients kept using us throughout the shutdown," Forgy says. "That was beneficial as we early on began focusing on COVID-19 mitigation protocols. We also did several "drive-by" birthdays, proms and graduations, carry-out dinner runs, and were part of a few neighborhood parades. We started nicely recovering in late May but with the second outbreak our recovery has slowed back down." And yet, hope prevails. "We are engaged with many of our clients now that are doing some travel and personal entertainment," she says. "For those that aren't, we are reaching out so they know we are here for them when they need us."
BKD, LLP
Category: Best Accounting Firm
All-Time Gold Medals: 8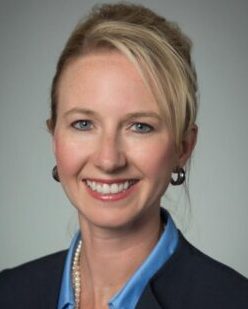 When William Baird, Wade Kurtz and Claire Dobson founded their accounting firm nearly a century ago, it was already spreading its wings, opening with offices in both Kansas City and Joplin. Today, BKD serves clients from every corner of America, operating 40 offices in 20 states. Headquartered in Springfield, it maintains a big footprint here with its Kansas City office, where Rachel Dwiggins recently succeeded Abe Cole as office managing partner. Her charge is to maintain the levels of service that readers have recognized as the gold standard for accounting, tax, audit and business consulting. "The key to BKD's continued success is our full commitment to Unmatched Client Service," Dwiggins says. "Many companies talk about client service, but BKD has deeply integrated the concept into our culture. We begin with an Integrity First mindset and work to do what's right and advise our clients accordingly. We believe that integrity trumps economics." During the COVID-19 pandemic, "Our primary concern has been protecting our people and serving our clients who are dealing with unprecedented conditions," Dwiggins says. "Our entire organization has focused on communicating the latest ramifications of the CARES Act, Payroll Protection Program, and other initiatives. It's never been more important for us to serve as trusted advisers to businesses in the Kansas City region."
---
BUSINESS PRODUCTS
Halls Kansas City
Best Corporate Gifts, Women's and Men's Apparel
Gold Medals: 23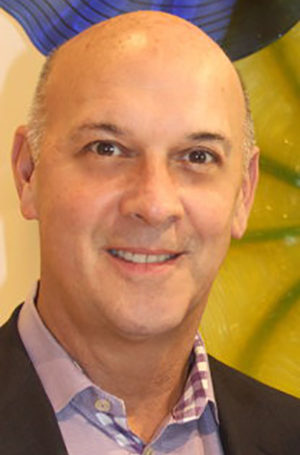 The Best of Business KC awards have always been grounded in discriminat-
ing tastes of affluent rea-ders. And boy, do those tastes gravitate to the product lines at Halls, from corporate gifts to 
executive and casual wear for men and women. Even style-minded children. "Over 100 years ago, Joyce C. Hall stated that 'Halls will be the first with the best in Kansas City,' and that remains our mission," says CEO Kelly Cole. Throughout the years we have strived to give KC not only the newest and best high-quality merchandise but exceptional, friendly service as well." Whether it's a brand like Ralph Lauren's Polo, Peter Millar or Ermengildo Zegna for men, or Patagonia and Prada for women, Halls has long lived up to the founder's promise, even amid changing times. Economics dictated closing the Country Club Plaza location, and current operating restrictions in the COVID-19 world have challenged the Crown Center location. "Like most businesses, Halls has been impacted so we have ramped up efforts to provide a clean and hospitable environment for our customers and employees," Cole says. "Curbside pickup, communicating with customers by phone and texting have helped us maintain our solid relationships. We appreciate our customers who support us as their local destination for style and look forward to welcoming everyone into our store."
Tivol
Category: Best Jeweler
All-Time Gold Medals: 15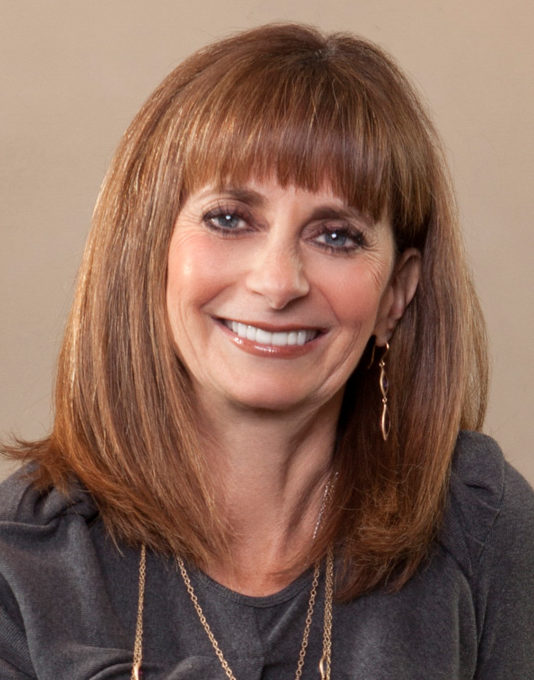 Think excellence isn't a hereditary trait? Cathy Tivol can get your mind right on that one: "When my grandfather started our business in 1910 in Downtown Kansas City, his beliefs were basic—be honest, ethical, admit when you don't know an answer, run the business with unfailing integrity, and offer excellent quality and value to our clients," she says. "These were handed down to my father, and then to me. Certainly, styles and fashion have changed over the years, but never those beliefs." That commitment shows up in the wide range of jewelry and watches available to customers at either locations on the Country Club Plaza or Hawthorne Plaza. Though the current times may be challenging, they are more manageable if the core values of a company remain strong. "There's no question that our business has been off since March, but we've seen a steady increase each month," Tivol says. "In fact, in July, we exceeded our original projections. Even when closed, most departments were able to work from home. Our sales associates continued to sell … anniversaries, birthdays, and graduations still happen. And some clients treat themselves just because. Because we've continued to sell throughout this pandemic, and because our staff is the best in the industry, I'm confident that Tivol will continue to thrive," Tivol says. "We're very lucky." The firm's IT manager set up the Tivol system so employees could all log in and see not only what was available in the inventory, she says, but notations on important dates of customers. 
Aristocrat Motors
Category: Best Import-Car Dealer
All-Time Gold Medals: 12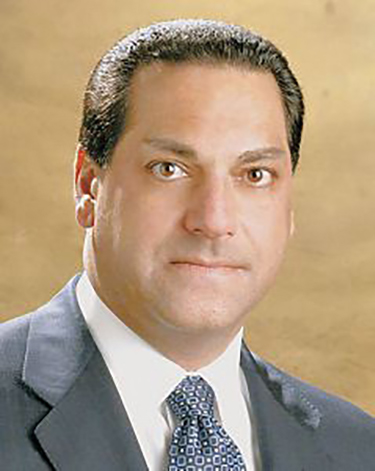 The very first dealership to win gold in this hyper-competitive category is Aristocrat Motors, back in 1999. The most recent winner? Aristocrat Motors, in 2019. The intervening years produced 11 more gold awards. That says something about what Marion Battaglia and his team are doing to fulfill their commitment to customer service. "Customers are looking for consistency. If you're providing great service and providing consistent service, that's what they look for most," says Aristocrat's president and CEO. That can be tough to do across a varied product line of Mercedes, Porsche, Land Rover, Jaguar, Maserati and Alfa Romeo brands. But weekly team meetings to assess challenges and opportunities help align various brands with the diverse functions of sales, service and parts to meet that commitment. A global pandemic likewise complicated the task, but after closing the showroom per local government order in the spring, the team—often working remotely—kept engaged with customers by email and offered vehicle pickup and delivery for routine servicing when clients were reluctant to venture outside their homes. They even made sales calls to homes of residents who were comfortable with that approach. Now, Aristocrat Motors is positioned to pick up where things left off: "The car business, for some reason, has really come back the last two months," Battaglia says. "It's really good again."
---
WINING & DINING
Fiorella's Jack Stack Barbecue
Best Barbecue, Best Restaurant to Take Out-of-Town Guests, Best Caterer
All-Time Gold Medals: 37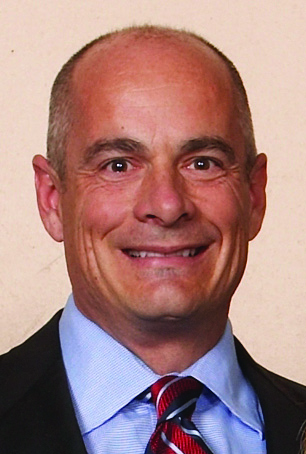 In a city whose national image is often linked to the quality of its barbecue, one name has come to dominate reader picks for Best Barbecue: Fiorella's Jack Stack Barbecue. Under Case Dorman, who represents a third generation of ownership, Jack Stack has become not just the all-time Gold winner in its restaurant niche, but is often cited as the destination readers pick when they want to impress out-of-town guests with the quality of the fare here. Dorman's team has attained a rare stature not just among barbecue fans, but among anyone who aspires to organizational excellence. This year, a sucker punch came flying in from behind with a global pandemic that shuttered restaurants around the world. The crew at Jack Stack wasn't about to surrender without fighting back. Since it hit full force in late winter, Dorman says, the primary efforts at Jack Stack revolved around creating a safe environment to serve guests at its five area locations, and ways to protect the team. "We quickly developed a touchless drive-through carryout process that has been very successful," he says, and "we also responded to the need for our products in local grocery stores and within two weeks we had Jack Stack meats and sides in over 60 local groceries."
Garozzo's Ristorante
Category: Best Ethnic Restaurant, Best Italian Restaurant
All-Time Gold Medals: 19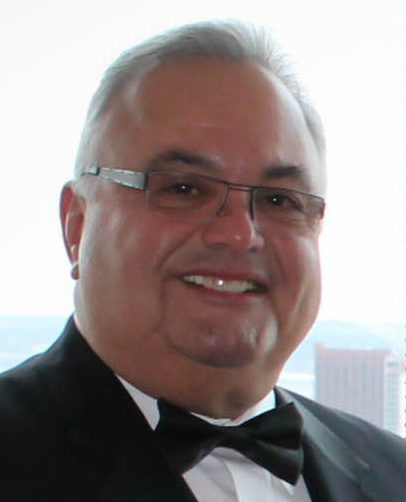 With 19 gold medals in a few categories, Michael Garozzo and his team have been consistent reader favorites. "For years, Ingram's didn't have Best Italian restaurant, and we would win best Ethnic Restaurant, which I thought was an even bigger honor," Garozzo says. "But we're always very happy to receive that honor again." It is the result, he believes, of delivering on a promise. "We're on a never-ending search to make Garozzo's a better restaurant. And I believe that." Wherever he goes as a patron himself, he's looking to glean ideas that can make his own enterprise stronger, he says. "If I see something I think would be effective in helping us do something more efficiently or effectively at Garozzo's—the way they process a credit card or a specific dish— we're always looking to improve." His own drive to build a devoted customer base goes back to his high school years, when a prom date was soured by poor restaurant service. "Restaurants then always treated us like second-class citizens; that really bothered me," he says. Prom nights at Garozzo's are staples for hundreds of couples each year, with special menus built around the occasion—and a chance to make lifelong connections. And, of course, lifelong Best of Business Kansas City voters.
Stroud's
Best Family Dining, Best Group Dining, Best Home Cooking, Best Value
All-Time Gold Medals: 27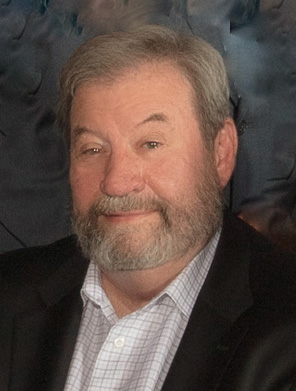 A newly expanded Best of Business Kansas City category for restaurants appeared in 1998: Best Family Restaurant. What followed was a gastronomic variant of Groundhog Day (the movie, not the event): Stroud's. Stroud's. Stroud's. So total was the domination of this purveyor of family-style fried chicken dinners, the category was retired for nearly a decade. Resuming in 2013, the top honors went to … Stroud's. Stroud's. Stroud's. No other restaurant has sniffed the gold in this category in any year, making Stroud's one of just four companies, across more than 70 categories, to run the table through the life cycle of voting. Under Michael Donegan, it has also accrued gold in categories that came and went, such as group dining, home cooking and best value. If you've eaten there, you know why. And if you haven't, you don't know what you're missing: Platters of pan-fried chicken with family-style servings of mashed potatoes, gravy, green beans and dessert cinnamon rolls.  The kind of stuff grandmothers are remembered for. There are also steak, pork chop and seafood options, soups, salads and kids menu items. The COVID-19 era has placed a high priority on curb-side and pickup items at each of the two Overland Park locations and a third in the Northland. 
Lon Lane's Inspired Creations
Category: Best Caterer
All-Time Gold Medals: 17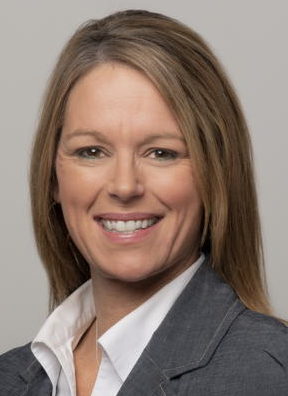 With a fourth winner in five years for this category, nothing seemed unusual about The Catering Co. earning Best Caterer gold in 2005. But it was the start of something magical: Lon Lane's enterprise, soon to be Inspired Creations, would spend 17 years in that distinguished spot. That was long enough to see Lon and his wife, Marcia, call it a career and sell the business last October to Jaime Steinman. A Kansas City native returning home after 25 years in St. Louis and Denver, she knew she'd found a winner when looking for a business to buy. "It was a no-brainer," Steinman says. "And just staring at these (Best of Business) plaques on the wall, what an incredible run—a testament to a brand with quality, service and everything it means behind that voting." It's a tradition she's dead set on continuing. Just 90 days into ownership, she was already working on a new model for delivery, and pivoted quickly when mass gatherings died out under the COVID-19 restrictions. She has used the time since March to hone menu updates, improve delivery models and recruit new customers, positioning for continued success when the big celebrations come back. "I'm calling it the longest marketing campaign in Lon Lane history," she says, "but it's given us the ability to stay in front of our client base and gain new clients." 
The Capital Grille
Category: Best Dinner, Best Steak, Out-of-Town Guests, Best Service:
Gold Medals: 57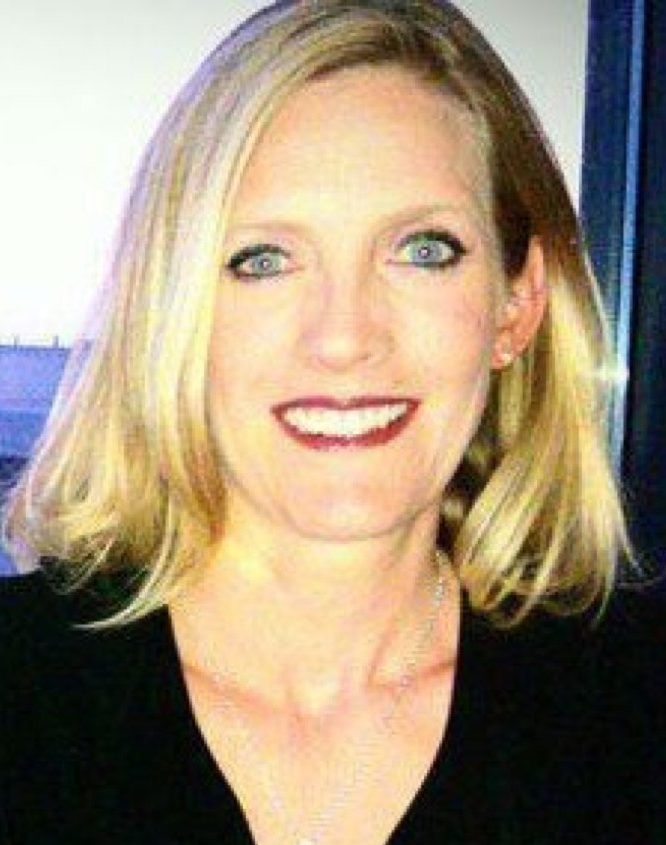 There is no disputing that Kansas City is a barbecue town where masses are concerned. But among those with more refined tastes—and we see a lot of them in this voting—this is a steak town. Filet mignon, ribeye or strip, steak is where it's at with the executive crowd in Kansas City. Which raises the question: Are they steak fans who frequent The Capital Grille because of its fare, or did those sizzling cuts at the Plaza restaurant create this loyal following of red-meat eaters? After all, no other organization receiving Best of Business votes has earned more golds over the years than The Capital Grille. The national chain has just one Kansas City location (managed by Kim Halloran), but it's a beefeater magnet. The thing is, it's more than beef: A wealth of culinary opportunity awaits those whose tastes run to seafood (lobster, crab and shrimp cocktail, tuna tartare, salmon and Chilean sea bass, for starters), roast chicken breast, lamb chops and, naturally, an array of sides, soups and salads for every taste. Some will swear by the lobster macaroni and cheese, others by the grilled asparagus, and still others by the mashed potatoes. And for dessert, selections that include its signature brulèe-style cheesecake, crème brulèe, coconut cream pie and flourless chocolate espresso cake. Our take? We'd like one of everything …
Minsky's
Category: Best Pizza
All-Time Gold Medals: 6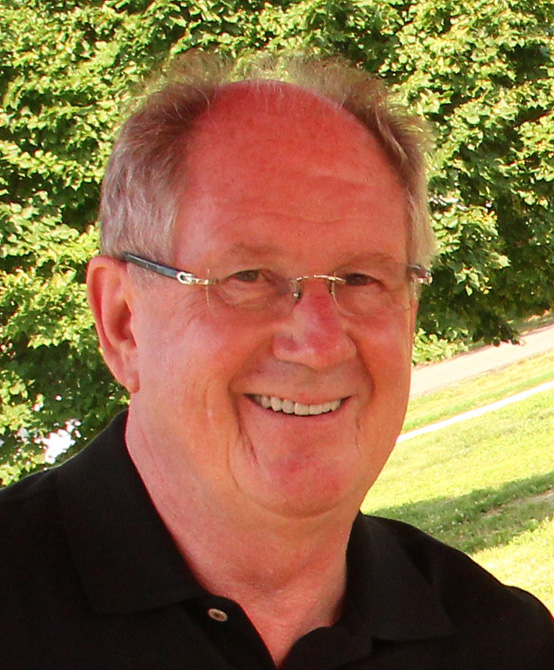 Anyone coming of age in Kansas City in 1976—and by that, we mean "entering prime pizza-eating years"—is probably able to recall the first bite from the first slice of pizza served up by a new joint called Minsky's. It was an unforgettable experience, because it brought with it the realization that pizza-eating would never be the same again. This was no mass-produced, cardboard-crust platter with haphazard application of hamburger and green pepper. It was a game-changer, the dawn of gourmet pizza. Nearly 45 years later, Minsky's is still the gold standard for readers, who have accorded that status to Gregg Johnson's enterprises each year since 2013, when Ingram's introduced the Best Pizza category. And, without sharing any secret sauce for the scoring of these awards, we can tell you that the voting has never been close—everyone else in this category has been playing for Silver. While there's been a bit of innovation to keep the menu fresh—their interpretation of the Philly cheesesteak blows both the mind and the taste buds—the key to the long-standing success has been consistency. In fact, the first location is still tossing dough at 51st and Main, serving up original, thin and deep-dish crusts (with honey wheat variants on each, plus gluten-free), a wide array of toppings, plus burgers, chicken, lasagna, pasta, and some killer appetizer selections.
---
ENTERTAINMENT & CULTURE
Kauffman Stadium/Kansas City Royals
Categories: Best Venue to Take a Client, Best Family Outing
All-Time Gold Medals: 10
Over the years, readers have voted for their favorite sporting venues with their mail-in ballots. Last year, John Sherman conducted a different vote—with his dollars. Or more accurately, the roughly $1 billion aggregated from nearly two dozen, including some of the most prominent business figures in Kansas City. All of them understand the pull of the place. "I totally love the game," says Sherman. "But what I also love is that it's true family entertainment. It appeals to a broad level of people, with lots of social interaction. I love that feeling, that aspect of it."  His leadership will be informed by an understanding that, while the Royals have a deep and longstanding fan base, "we're also appealing to a new, young fan base that will interact with our game in different and exciting ways," Sherman says. "Our TV ratings in this COVID environment impressively suggest this is already happening. It's pretty remarkable." As the world waits for an all-clear to congregate in large numbers, Sherman's team is preparing. "We can't wait for our fans to enjoy the sights, sounds, smells, taste and feeling of baseball at The K," he says. "And we want to compete for a championship to honor their passion and commitment. We're going to keep working hard to stay in touch, stay relevant, and remind them that we're all in this together."
Kansas City Zoo/Jazzoo
Category: Best Family Outing, 
Best Charitable Event
Gold Medals: 27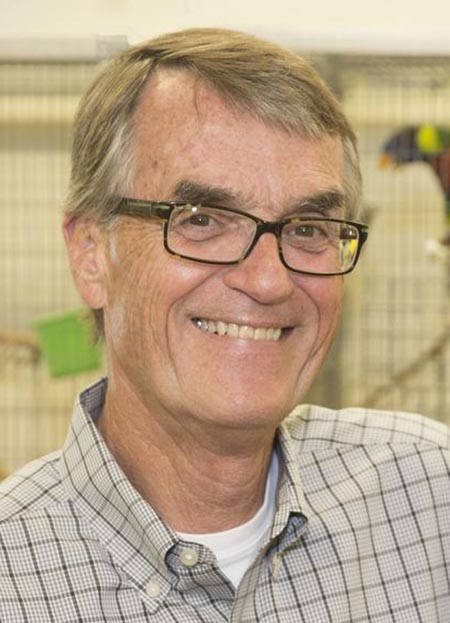 In 2003, Randy Wisthoff became the director of the Kansas City Zoo. In 2005, Ingram's added Best Family Outing to its lineup of Best of Business Kansas City Awards. For 10 of the next 12 years, the zoo has garnered gold with our readers in that category. Coincidence? We think not. Consider the range of improvements that Wisthoff has ushered in during his tenure at the 202-acre sanctuary in Swope Park. Thanks to a combined $85 million in capital improvements, patrons have seen a remodeled Discovery Barn, a short-cut to the Africa exhibit, the remodeled front entrance, the carousel and African Sky Safari additions, upgrades on the trams, Polar Bear Passage, Helzberg Penguin Plaza, Tuxedo Grill, Orangutan Canopy—the Kansas City Zoo today isn't the zoo that many of you may recall from your youth. Along the way, the zoo has been recognized for excellence in various exhibits, including a No. 1 ranking nationwide for its African animals and exhibits feature. And no less an authority than primate expert Jane Goodall is on record as stating that KC's zoo has "one of the finest chimpanzee exhibits in North America." On top of all that, the annual Jazzoo fund-raiser consistently ranks among the best charitable events of the year, picking up gold in that category for 17 years.
Nelson-Atkins Museum of Art
Category: Best Art Gallery, Best Museum
Gold Medals: 29
OK, OK, we heard you and we relented: An art gallery sells art; a museum displays art for public or private consumption. And we've accommodated that in recent years for the Nelson-Atkins Museum of Art, which ran away with Best Art Gallery honors for years before the arterati insisted on a more appropriate distinction. In any case, the Nelson, as it's popularly known, is the crown jewel of cultural life in the Kansas City area. More than half a million people shuffle in near silence across its marble floors each year to take in a vast wealth of standing and traveling exhibits. The main museum, under the watch of director Julian Zugazagoitia, was a bequest to the community from newspaper magnate William Rockhill Nelson and a gift from the trust of teacher Mary McAfee Atkins, opened in 1933. In 2007, the space increased by a whopping 165,000 square feet with the addition of the Bloch Building, a far more contemporary structure adjoining the main building. Henry Bloch, the late co-founder of H&R Block, made the latter possible with millions in donations and gifts from his personal art collection. Among its signature attributes are the iconic giant shuttlecocks on the expansive front lawn, and the fact that admission is free, though donations are welcome.