More than a third of a century has passed since Kansas City's leading business publication rolled out its assessment of the 100 fastest-growing companies in the region. A lot has changed since then, including the magazine itself, then known as Corporate Report Kansas City, and today flying the Ingram's flag. The Corporate Report 100 is no exception: Since it's first installment in 1985, it has undergone some structural changes to give it more relevance, and to more accurately reflect companies that are truly viable and growing.
What inspired those standards? Well, back in the '80s, for example, someone got into the CR100 on the basis of less than $51,000 in first-year revenues that, three years later, had yet to crack the $1 million mark. Not exactly the Cerner Corp. of its day, and clearly, not deserving of mention alongside what has become Kansas City's largest private-sector employer (and the all-time winner for most CR100 recognition).
The thing about standards like that is, as you put them in place, it makes it harder to justify a ranking on this list. In the early 2000s, Ingram's adopted baseline minimums for each year at the start and end of the four-year measuring period (most recently, $200,000 to start, with the bar set at $1 million in Year Four). As a consequence, growth percentages have dropped as the herd was appropriately thinned.
All of which is a long wind-up to this: In the 34-year history of the CR100, and especially in the 17 years of more rigorous inclusion standards, we have never seen all 100 companies check in with growth of at least 100 percent.
Until this year.
A lot of factors combine to produce that result. One, there's simply more interest in the program: You're shouting out to the world—or at least to the region—that your team is flat-out getting it done. Another is expanded research efforts to identify more likely candidates, something that paid off this year with a record 51 companies, just over half of the field, earning spots in the CR100 for the very first time in their histories.
Finally, there is a economy operating as though someone, at long last, had finally turned the dial up to 11. Just a few years ago, coming off the trough of the Great Recession, we struggled to find companies that could boast of even 20 percent growth over a four-year period. To have increased that No. 100 threshold fivefold says something about the broader economy, about the fertility and vigor of the regional economy, and about the leadership of the companies who have roared out of the starting gate, or back in action, after the slump.
None of this would be possible without the good graces and good will of participating companies, especially those in the top quintile, who persevered with even more stringent reporting and verification standards put in place in 2017. Those have helped weed out some number-fudgers, and added a new veneer of integrity to this venerable process.
We thank all of them for their contributions not just to the 2018 Corporate Report 100, but to improving the economy, creating jobs and burnishing this region's reputation as a great place to live, to work, to play—and to own or operate a business. Long may their successes continue.
To see companies 11-100, scroll down or click here.
---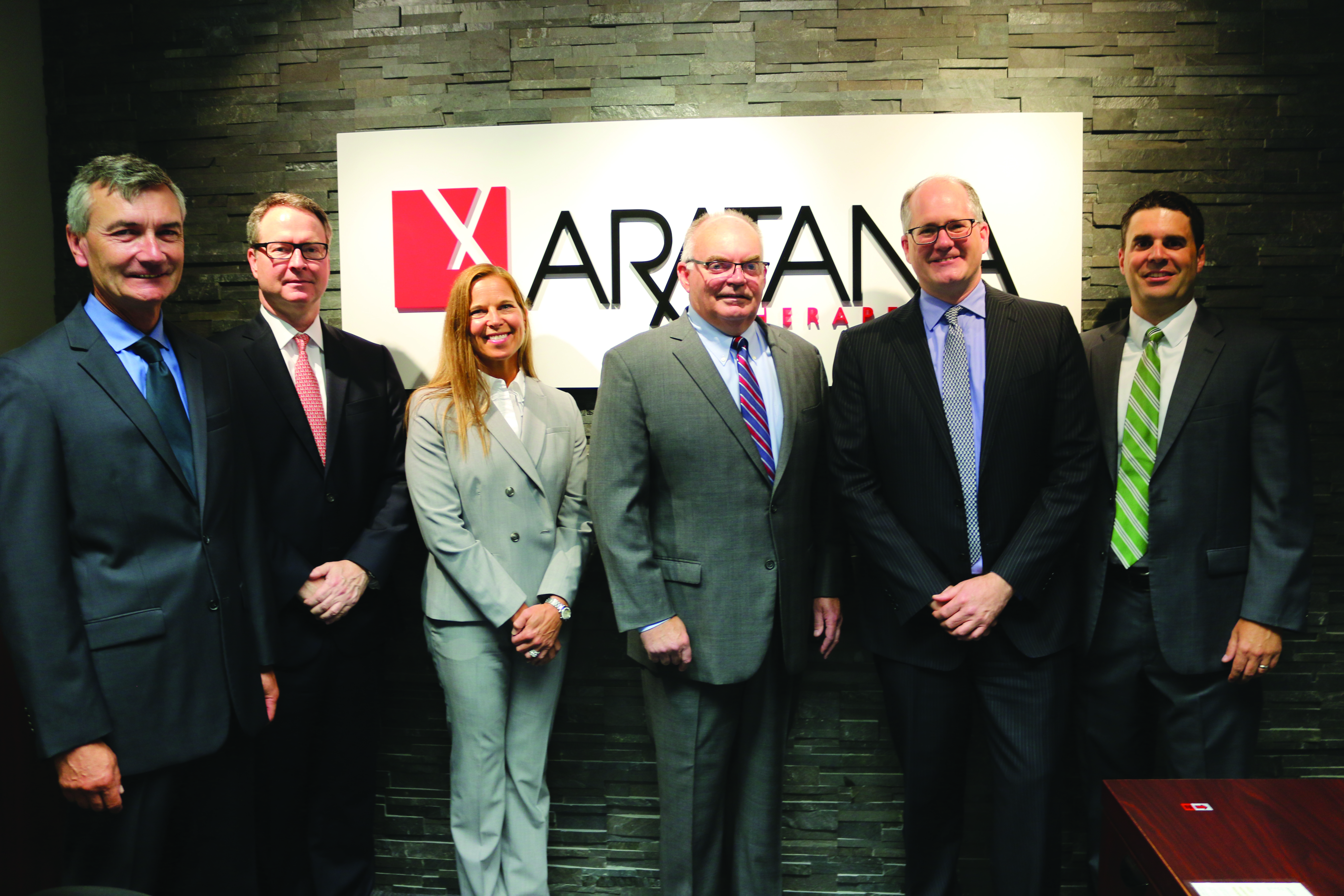 #1 Aratana Therapeutics
Growth: 3,234.15% | Avg. Annual Growth 1,078.05% 
Gross Revenue 2017: $25,573,000 | Gross Revenue 2014: $767,000 | Full-time employees: 90
The ingredients list to produce the Kansas City region's fastest-growing company includes some elements that are hard to come by, and especially hard to come by in combination—among them, vision, capital, technical expertise and being able to correctly size up a market for emerging opportunities. In the case of Aratana Therapeutics, those key pieces fell into place in short order. Founded as a venture capital-based company in 2010, the company recruited Steven St. Peter first as a member of its board, then, in 2012, as its president and CEO. He brought an understanding of medicine, research processes and investment capital—before he became a physician, the KU chemistry graduate also earned an MBA from the Wharton School at the University of Pennsylvania. Focused on development of pharmaceuticals specifically for companion pets, St. Peter has guided the company through a growth path that few others take. First came the move to investor ownership as a public company in 2013, then came clinical trials that yielded a series of ups and downs, and in 2016, regulatory approval to begin selling some of the animal drugs it had in the development pipeline. Today, its Galliprant (which treats pain and inflammation from osteoarthritis in dogs) is in more than two-thirds of veterinary clinics in the U.S., and the appetite stimulant Entyce is in more than a third. A third product, Nocita, treats post-surgical canine pain. The company, in fact, has been responsible for the only two new chemical entities approved for pets in the previous four years. The path to success, St. Peter said, was discerned with the decision to go public. "It was a little unusual to go from a start-up to a public company in basically three years, but that's the strategy that we pursued," he said. "The advantages of being public are really the ability to access the sort of capital that you need to grow the business." As development of therapeutics is capital-intensive and subject to drawn-out regulatory processes, "you need that sort of money," he said, "before you can actually start selling product; you really can't rely on revenues." The company's brief history has also coincided with the region's emergence as the world's premier animal-health corridor. "One of the things that I always thought about was a sustainable competitive advantage and sometimes geography plays a part of that," St. Peter said. "The animal-health corridor was a logical choice," he said. "We made that decision and located the company here, and we actually do indeed believe it's a source of competitive long-term sustainable advantage." The goal for a work force that has grown to 90 remains to build the defining company in the pet therapeutic space, he said, "which means identifying innovations, turning those into products or therapeutics through the regulatory and clinical studies, and then ultimately launching those."
---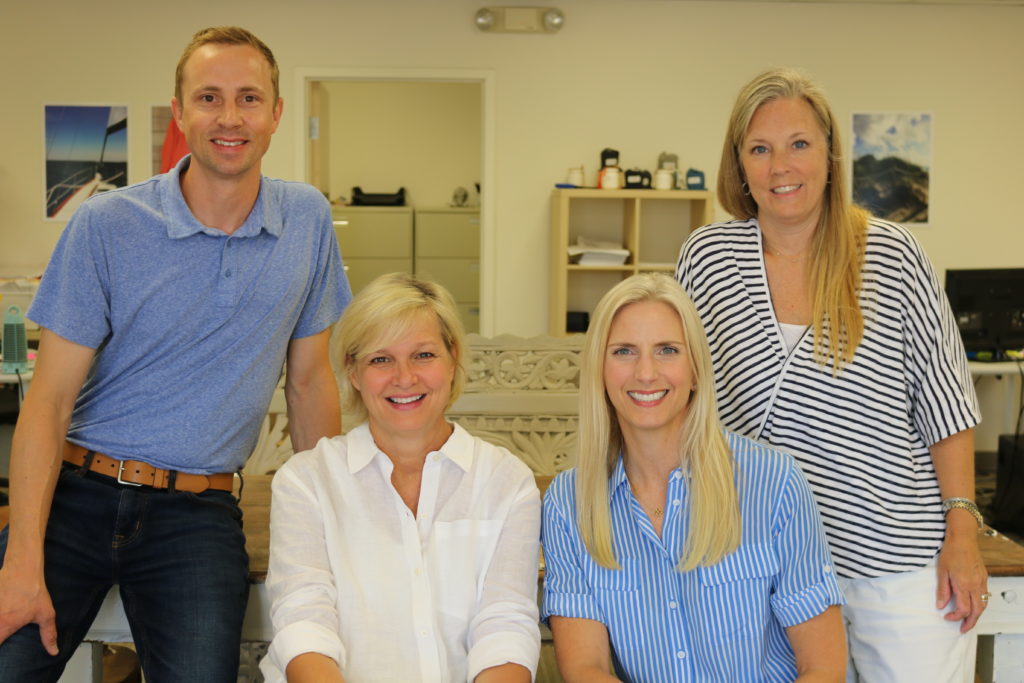 #2 Mer-Sea & Co. 1st year
Growth: 1,743.93% | Avg. Annual Growth 581.31% 
Gross Revenue 2017: $6,597, 042 | Gross Revenue 2014: $357,770 | Full-time employees: 20
One might think that a boutique seller of ocean-themed gifts, scented products, travel wraps and accessories would have a hard time making a go of it in a place that's as far away from sea spray as one can get in the continental U.S. One would be wrong. Back in 2013, Melanie Bolin and Lina Dickinson were looking for a creative outlet for skill sets that included graphic design, product development and sales. They launched Mer-Sea & Co., hoping to make a splash with big crowds at the American Royal. Splash indeed: Four years later, the company had a nearly 20-fold increase in its first-year revenues. Selling to both wholesale and on-line to specialty gift and fashion boutiques, home stores, top-tier resorts, and small specialty chains, they have also forged alliances with key retailers including Pottery Barn and Tommy Bahama and gift-box subscription companies. Now, they are expanding Canada, Europe and Australia, and shipping internationally to any country, with more growth over the ocean's horizon.
---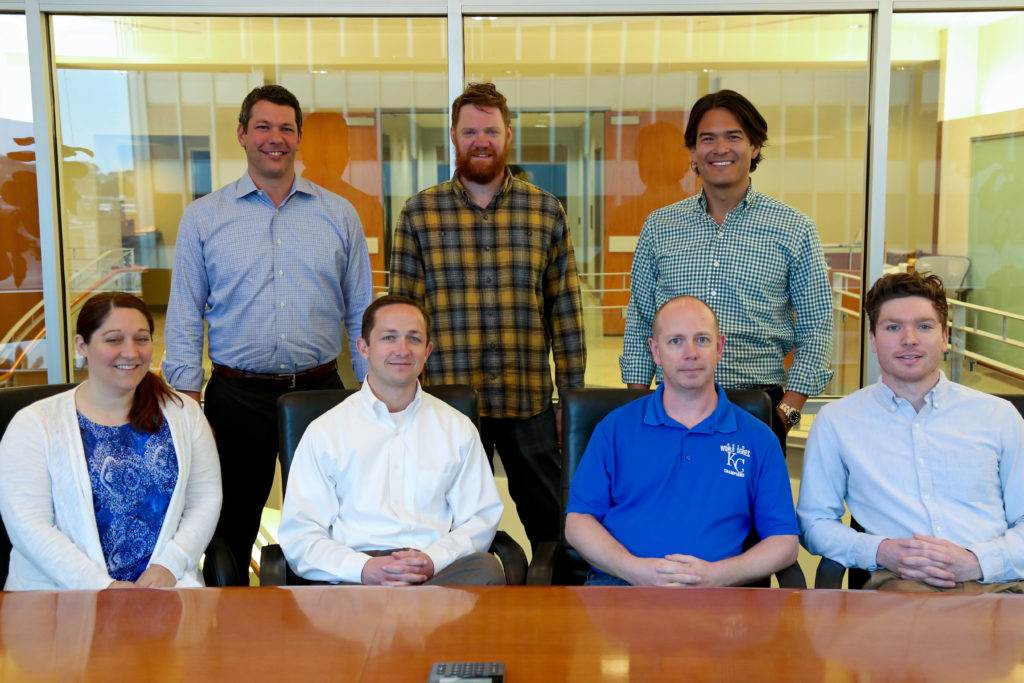 #3 Spring Venture Group 2nd year
Growth: 789.66% | Avg. Annual Growth 263.22% 
Gross Revenue 2017: $66,892,696 | Gross Revenue 2014: $7,518,920 | Full-time employees: 410
Authenticity. Accountability. Innovation. A customer-first approach to doing business. Those pillars have made Spring Venture Group one of the region's most active hiring engines in recent years. Employment has surpassed 410, with plans to push beyond 1,000 at its new Downtown headquarters. The company says its sales team is the core of the business, and effective lead generation is essential to the success of the entire organization. Toward that end, Spring Venture Group's IT team designed an application that intelligently determines which sales agents connect with a specific customer, based on the agent's unique areas of expertise. By connecting a customer to the agent who best understands their unique needs, the company believes it is delivering the highest quality of service–and most importantly, retaining customers' business year after year. The company combines that with high-level data analytics, a data-driven system and a culture algorithm to identify applicants most likely to thrive, and a benefits package that keeps them in place.
---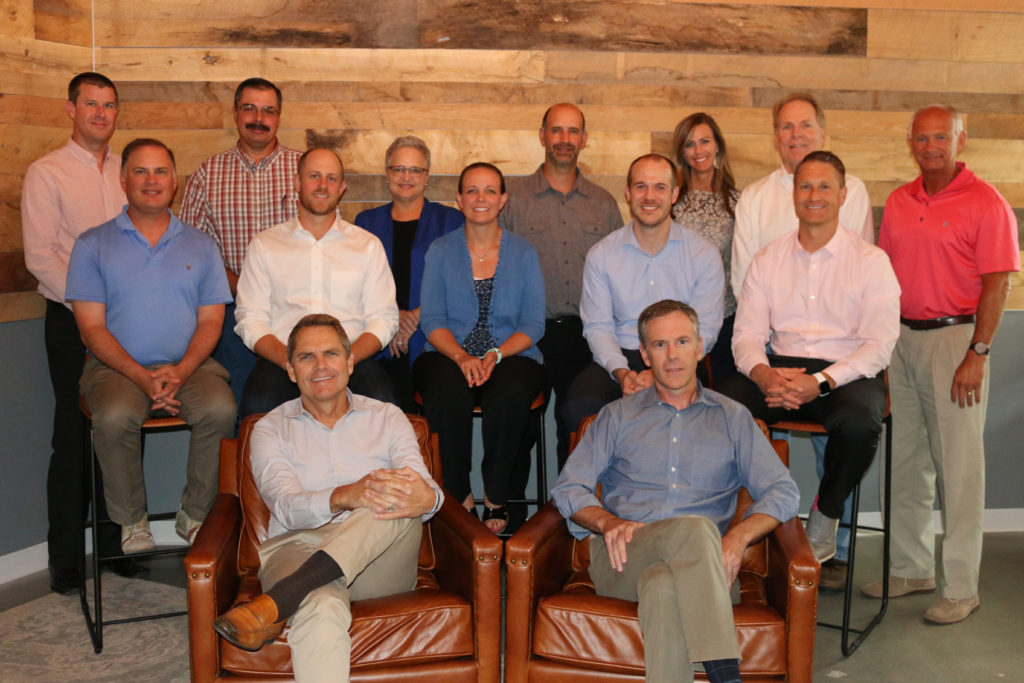 #4 Tradewind Energy 1st year
Growth: 707.06% | Avg. Annual Growth 235.69% 
Gross Revenue 2017: $125,705,528 | Gross Revenue 2014: $15,575,765 | Full-time employees: 137
Founded in 2003, Tradewind Energy is one of the nation's largest utility-scale wind and solar project development companies. Across a 26-state swath, it has developed more than 3,000 megawatts of contracted and operating wind and solar projects, with a combined value of nearly $5 billion. That, folks, is enough energy to power 1 million homes, and it put Tradewind No. 1 on the American Wind Energy Association's list of utility-scale wind development companies last year. The company has established a reputation for innovation in the market, says Mark Alexander, director of accounting/financial reporting, thanks to "a highly skilled and passionate team, and for its deeply held respect for the people, environment, and communities where its projects are developed." Tradewind credits increases in utility demand for renewable energy and corporate commitments to sustainability goals for its development growth, and investment by U.S. businesses in both wind and solar power has been a major contributor to that.
---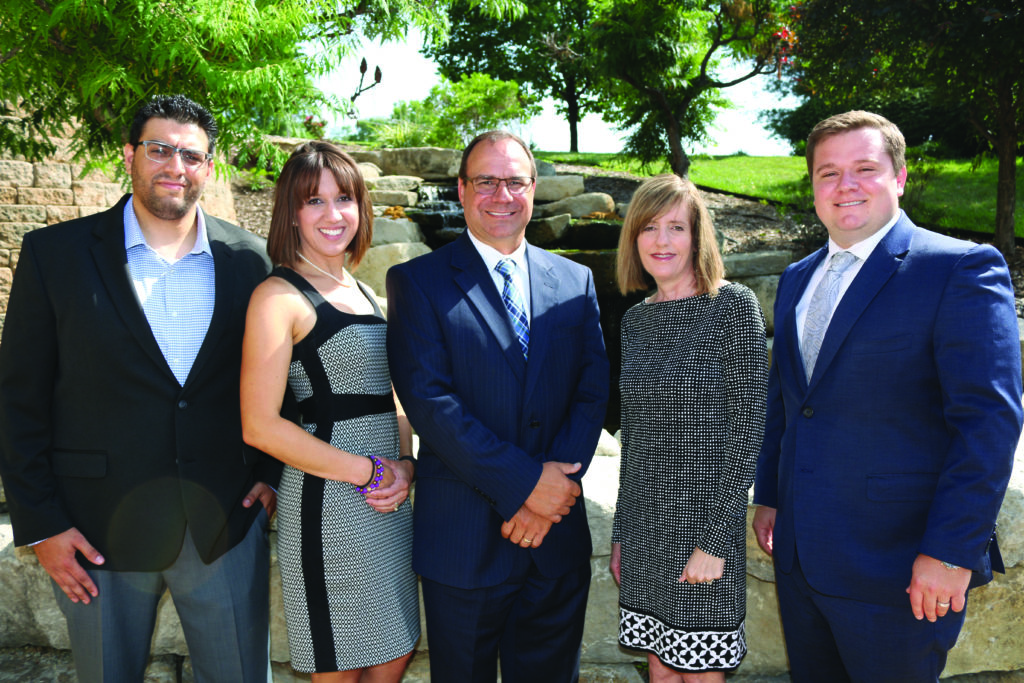 #5 TriCentury Bank 1st year
Growth: 531.13% | Avg. Annual Growth 178.38% 
Gross Revenue 2017: $4,249,000 | Gross Revenue 2014: $669,000 | Full-time employees: 13
TriCentury Bank of Simpson, Kan., had just over $3 million in deposits in 2014—among the bottom 10 of more than 325 commercial banks in the state. Setting its relocation sites on greener pastures—Johnson County—required not a leap of faith, but a full measure of self-confidence. And it worked. As of mid-2018, deposits had surged by more than $50 million, providing breathing room to make loans vital to growth. "Kansas City was the natural choice with my background in the banking industry in the market, the relationships I have built, the diversified economy, and my partner (co-Chairman) Lindsay Olsen was located here as well," says CEO Travis Hicks. Success started with a strong investor group that not only believed in their plan but could see the vision, he said. "Other factors were finding the right locations: De Soto as our headquarters, with a branch in Spring Hill," he said. "These two markets are great communities for a community bank, and the locations give you access to the entire metro area."
---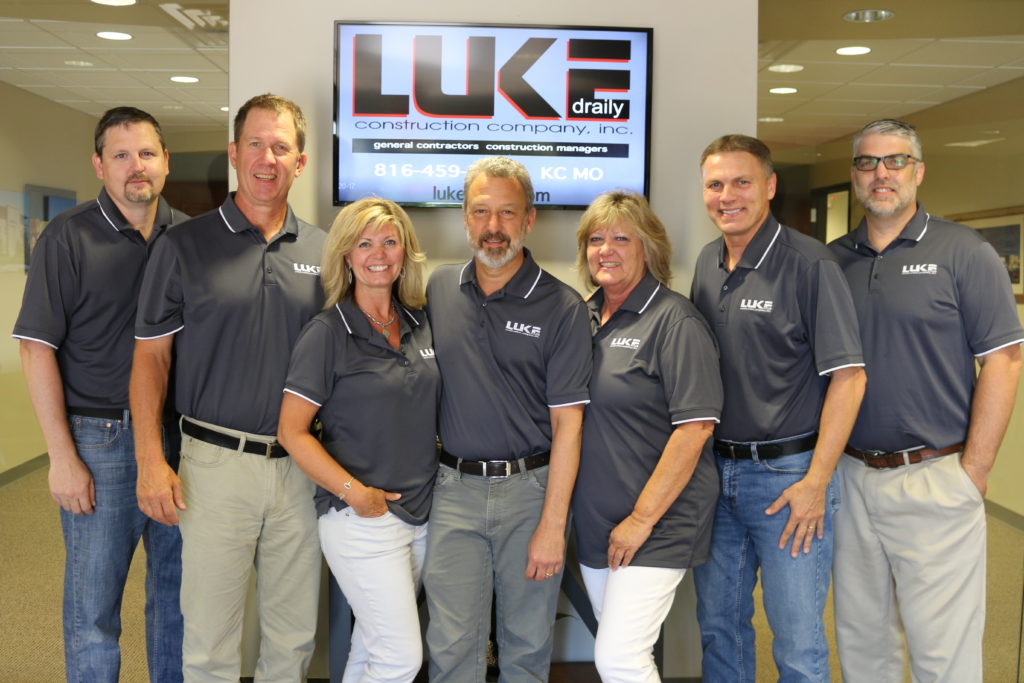 #6 Luke Draily Construction 
Growth: 522.89% | Avg. Annual Growth 174.30% 
Gross Revenue 2017: $67,669,630 | Gross Revenue 2014: $10,863,847 | Full-time employees: 45
A generation after its founding, Luke Draily Construction is riding the commercial construction boom, following a growth track grounded in flexibility. The company manages all types of commercial construction projects, from multifamily residential to retail and lifestyle centers, from medical and professional office buildings to movie theaters and grocery stores, and from home-improvement stores to industrial facilities, restaurants and hotels. Those varied skills have allowed the company to generate business across a 10-state sweep, in Missouri, Kansas, Arkansas, Nebraska, Oklahoma, Illinois, Rhode Island, Arizona, Minnesota, and Colorado. More than just construction know-how, it has expanded its services to include design-build expertise, and it has its own architect to supplement its staff and provide single-source delivery for developers and tenants. Over the past decade, it says, repeat business has driven the growth. Founder Bob Becker is still the company's president today.
---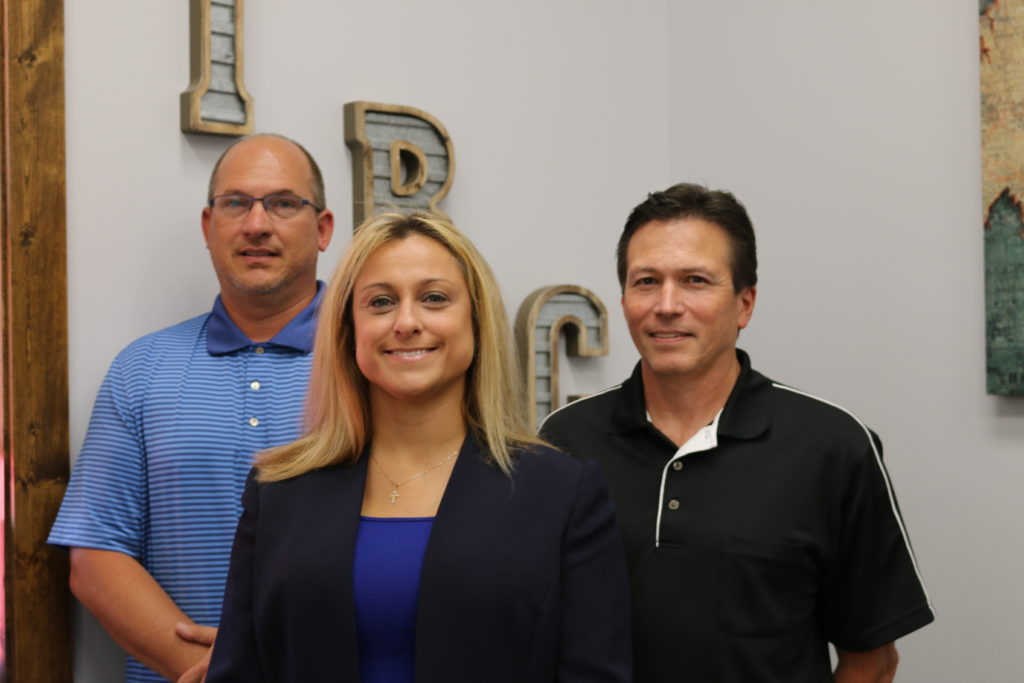 #7 International Builders & Consultants 2nd year
Growth: 476.16% | Avg. Annual Growth 158.72% 
Gross Revenue 2017: $12,711,972 | Gross Revenue 2014: $2,206,334 | Full-time employees: 50
She's baaaack: Brandy McCombs came out of nowhere to crack the Corporate Report 100's Top 10 list with International Builders & Consultants last year. As of this year, not only have she and her team pulled off that difficult feat for a second time, they have already booked sufficient growth to position IBC for a rare third appearance in 2019, should the current arc hold up. The company has a pair of operating divisions operating under a single organizational umbrella: One contracts with municipalities and other public entities to rent out traffic-control equipment and signage for road closures at the start of construction projects. The other division has a distinctively different mission, finishing up construction projects with interior trim and carpentry work. The keys to growth, IBC says, have been customer-focus, competence and commitment that have general contractors singing IBC's praises with an impressive array of testimonials.
---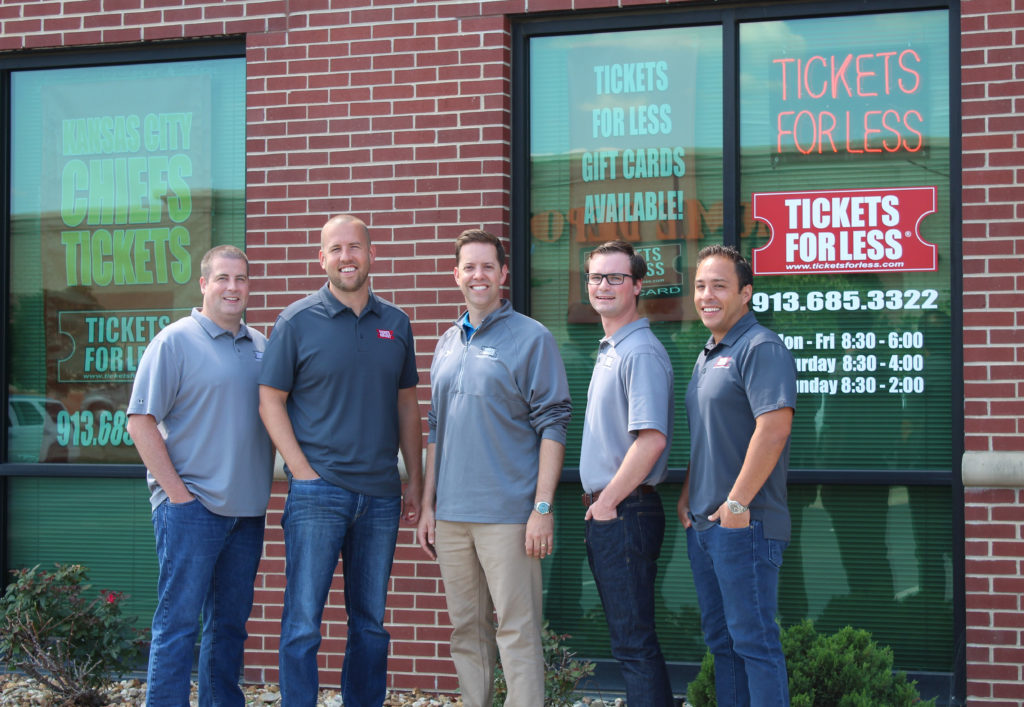 #8 Tickets For Less
Growth: 445.99% | Avg. Annual Growth 148.66% 
Gross Revenue 2017: $47,525,588 | Gross Revenue 2014: $8,704,482 | Full-time employees: 25
We're a bit hesitant to share the story, because the University of Kansas may come after Dan Rouen for a share of the intellectual-property rights. But a pair of tickets to a KU game in 2004—which he successfully resold on eBay because he couldn't get to the game—provided the spark for Tickets for Less. He started brokering on-line sales on his nights and weekends, and soon realized he was onto something with fan demand. Within a year, Rouen had left his previous job to found Tickets for Less, and his own ticket was, well, punched. But his would be different from a lot of the other on-line land mines consumers face: Integrity and risk-free ticket purchases would be his foundation. Sports-themed radio talk shows provided a venue to fuel growth every year since that founding, and today, the company leads the on-line ticket sales industry for fans seeking Chiefs and Royals tickets, races at Kansas Speedway, Sporting KC and even Sprint Center ticket sales. And, fittingly, we note, for KU basketball.
---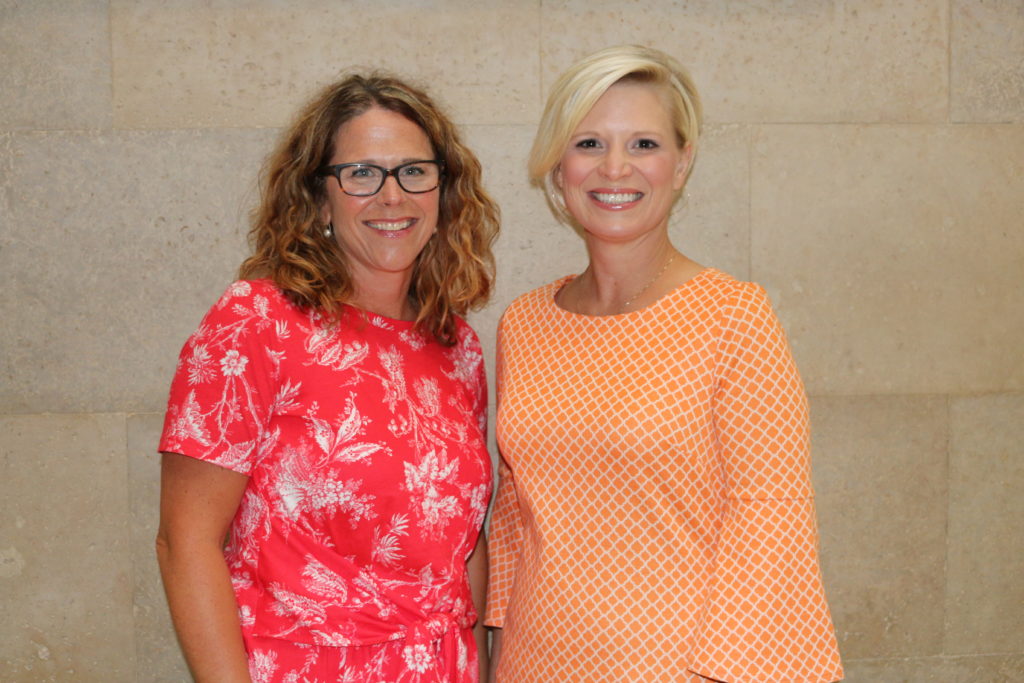 #9 Prairie Elder Care 1st year
Growth: 408.32% | Avg. Annual Growth 136.11% 
Gross Revenue 2017: $1,323,105 | Gross Revenue 2014: $260,291 | Full-time employees: 18
One had a background in health care; the other in education. And joining them: Family. When Mandy Shoemaker's father began to suffer with dementia, the K-12 educator and her sister-in-law, longtime nurse Michala Gibson, realized that they weren't alone in that challenge. A lot of families would be struggling with issues related to care for their elders, and in particular, care for those challenged by memory loss. So they founded both a company and a cause, to provide a life worth living for people with dementia. Thus was born Prairie Elder Care, which specializes in small-home design and an engagement approach to deliver high-quality of care for patients, and reassurances for their families. Together, Shoemaker and Gibson made a commitment to discover the personal strengths of residents, learning about where each finds joy and purpose. But they also adopted as a foundational tenet a commitment to learning each family's story, they say, to give back community, connection and control.
---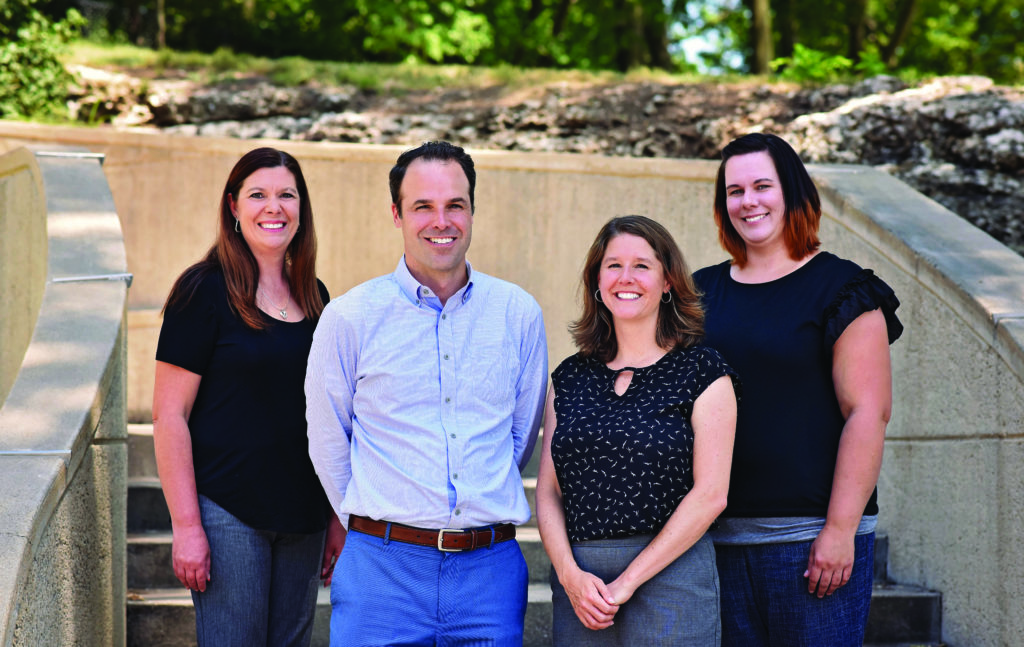 #10 Clemons Real Estate 1st year
Growth: 389.18% | Avg. Annual Growth 129.73% 
Gross Revenue 2017: $2,506,123 | Gross Revenue 2014: $512,716 | Full-time employees: 25
Founded by Aaron Clemons to invest in multifamily properties around the Midtown area back in 2003, Clemons Real Estate today is a family affair. In 2015, his sister Audrey Navarro joined the firm, and they share the title of managing partner. She's a seasoned commercial realty pro who made her mark with Kessinger/Hunter & Co. as director of retail brokerage, working on high-profile projects like Crown Center's Legoland and Sea Life Aquarium. Also involved is their father and mentor, Tim Clemons. On the firm's advisory board, he brings four decades of experience as owner of a mechanical-electrical construction company and developer/operator of over $200 million in projects across the country. Audrey Navarro attributed the firm's strong growth over the past three years "to adding great team members to our brokerage and service divisions, combined with Kansas City's support of urban redevelopment, which is our passion."
---
To see companies 11-100, scroll down or click here.
---