There's no mystery about what's moving fast-growth companies in this market: It's real estate. Residential real estate, to be more precise, as sales of homes in a market starving for more single-family residential propelled nearly a dozen companies onto this year's Corporate Report 100, Ingram's annual ranking of the fastest-growing companies in the region.
Combined, those agencies accounted for thousands of new and used home sales in 2016, well more than $2 billion in combined sales and $139 million in commissions for hundreds of agents and brokers. Furthermore, the clear impact of that volume reverberates up and down this year's growth centurions, for it drew in lawn and landscaping outfits, companies specializing in residential plumbing, heating and air conditioning systems, others providing home security systems, building contractors and renovators, designers and, naturally, home builders, all on a scale not seen since before the first hints of a real-estate downturn in 2007-08.
And none of that, notably, includes the commercial construction aspects that produced this year's No. 1 and No. 2 companies. 
As a result, eye-popping growth in those fields helped raise the "floor" of this year's CR100—the growth percentage assigned to the last company to make the list—by a nearly 12 percentage points over the 2016 figure. Welcome news, indeed, from the backwash of the Great Recession, when No. 100 struggled to manage 20% growth.
Also of note: The number of companies with triple-digit growth for the period from 2013-2016 hit its highest point in a decade this year: 74.
Perhaps it is the prestige of making this list that helped draw a record number of companies into consideration in 2017. But, since a lower base puts a higher growth rate within easier reach, this year's list is populated with companies earning a CR100 ranking for the first time—the final field was almost evenly divided between repeat companies and those newcomers, whose numbers denied some companies a chance to burnish their all-time standings in the CR100 Hall of Fame.
Can this continue? Perhaps. The regional appetite for new housing is as sharp this year as it was last—sharper, perhaps. After all, the family-raising years continue to engulf more of the largest generation in U.S. history, the Millennials. They won't stay in apartments forever. The real answer to that question, though, should become clearer next year.

#1 Vazquez Commercial Contracting
| | |
| --- | --- |
| Growth: 909.49% | Average Annual Growth: 303.16% |
| Gross Revenue:   2016: $19,426,804      2013: $1,924,413 | Full-time employees: 29 |
Let your mind drift back to 2008. "What a crazy year," Joe Vazquez recalls, "to begin a construction company." The bottom had fallen out of the nation's real-estate and housing markets, and construction companies were starting to shed workers in numbers unprecedented in modern times. Contractors were going under, and those that survived did so by cutting costs, trimming staffs, seeking work outside their traditional markets, and taking on jobs that had previously been outside their business model.
That's the reality Joe Vazquez stepped into when he launched Vazquez Commercial Contracting. An accountant by training, this native of northeast Kansas City had found that crunching numbers wasn't his calling. But his father-in-law had owned a small construction 
company, and Vazquez himself had audited one during his accounting phase, which provided a depth of knowledge he felt he could apply. "My father-in-law said, 'come work for me; I'll show you what real hard work is.'" 
It turned out to be only half-jest. "I worked my butt off, learned as much as I could, and he and my brother-in-law allowed me to become a partner in the firm." Eventually, the entrepreneurial bug bit and Vazquez started his own company with a belief that "you go big, or you go home." Without the contacts and the credit history to secure the necessary bonding, he was at a decided disadvantage, but he put 
his retirement savings on the line, betting on himself. "There were times I was like, 'Man, what are you doing? This was a stupid move.' The birth of his first son only reinforced that thinking, but he persevered, earned minority-contractor status with the SBA, and started getting work—and blowing away the clients with his performance. 
Soon, the word was out, and Vazquez made sure to keep that going. "I realized that if I didn't get out there and spread my name, I'm  going to be a statistic for dead startups," he says. So off he went, to every business luncheon or after-hours gathering he could find, events, seminars, "just  marketing the heck out of this," he says. That led to opportunities as a subcontractor, giving the company a stable base. 
By 2011, when the construction sector began to rebound, he had his feet under him, and surpassed $1 million in revenue a year later. "The key from startup to high growth," he says, "was the marketing effort, getting the small opportunities and completing them successfully." Since then, he's been able to add divisions that allow the company to expand into areas like mechanical and electrical contracting, broadening its reach and range of opportunities. 
So, he advises, if you want to succeed in the construction business—any business, really—learn what the clients want, and give it to them. "I don't understand why everybody doesn't do that," Vazquez says. "All they ask is that you be fair, honest, transparent and do what you say you'll do. It's that easy, and still, so many people don't get it. We do. It's all we do, and we've done it since Day One."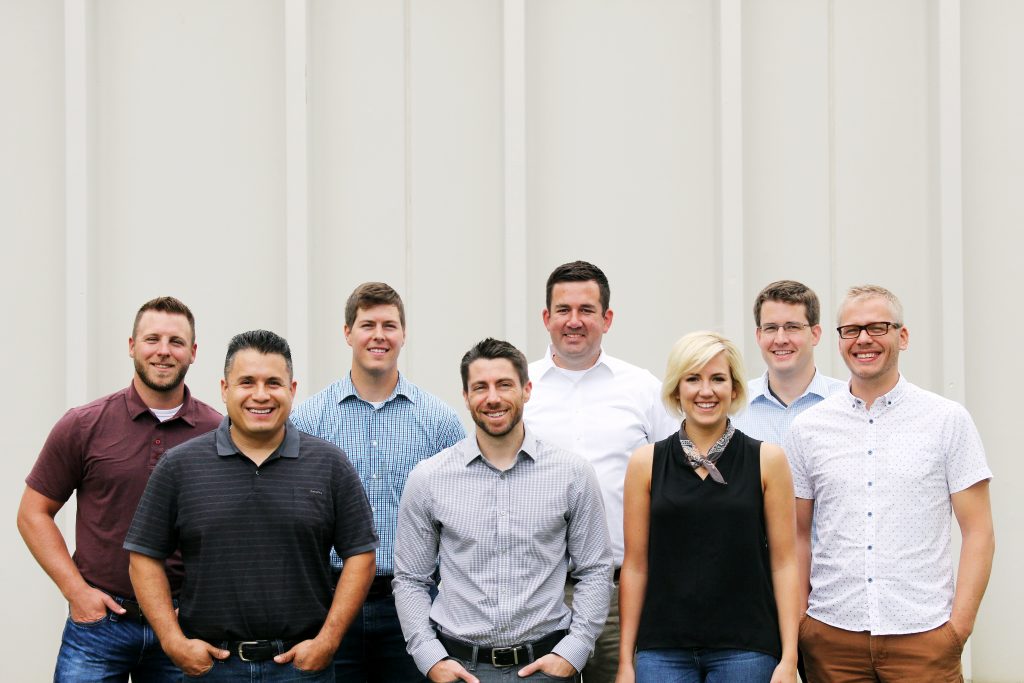 #2 Treadwell
| | |
| --- | --- |
| Growth: 717.36% | Average Annual Growth: 239.12% |
| Gross Revenue:   2016: $3,062,507      2013: $374,681 | Full-time employees: 25 |
After earning his degree in mechanical engineering at K-State, Will Buchanan worked in construction for companies large and small, and he saw first-hand where some of the gaps were. One of them was for high-quality durable flooring, the kind you find in breweries, schools, hospitals or restaurants. "There was a demand for it, especially seamless flooring in healthcare and in the food and beverage industry—they need it for sanitary reasons," he says. "From the general contractor side, we could not see enough providers, and when not a lot are doing it, that equals opportunity." He'd reached a point in his career where he was ready to lead, and it all came together in 2013 with the founding of Treadwell. In his leadership role, he says, "that's where work becomes more of an adventure. I feel like that's when I'm at my best." The company has been able to carve out its space with work in K-12 education, in the food and beverage sector with companies like Coca-Cola and Kellogg's, and in healthcare and restaurant settings.

#3 Spring Venture Group
| | |
| --- | --- |
| Growth: 559.73% | Average Annual Growth: 186.58% |
| Gross Revenue:   2016: $32,265,536      2013: $4,890,694 | Full-time employees: 229 |
Just a month ago, Ingram's recognized Spring Venture Group as one of Kansas City's Best Companies to Work For. This month, word comes that the company will move its Downtown headquarters and hire 1,000 people. Consider the growth dots connected. SVG specializes in sales and marketing of health and life insurance from multiple carriers. That kind of growth, says CEO Chris Giuliani, occurs when "a lot of great people are coming together to work for the same mission. We have a tremendous number of good people, and they are providing referrals of additional employees—almost half our hires this year have been referrals. 
It's exciting to have that type of excitement around the company." The company prides itself in developing those people, 
and in superior data analytics and technology to serve clients. "That has given us a great competitive advantage. We put a lot of science and technology behind the business and our teams that work on the platform all the time."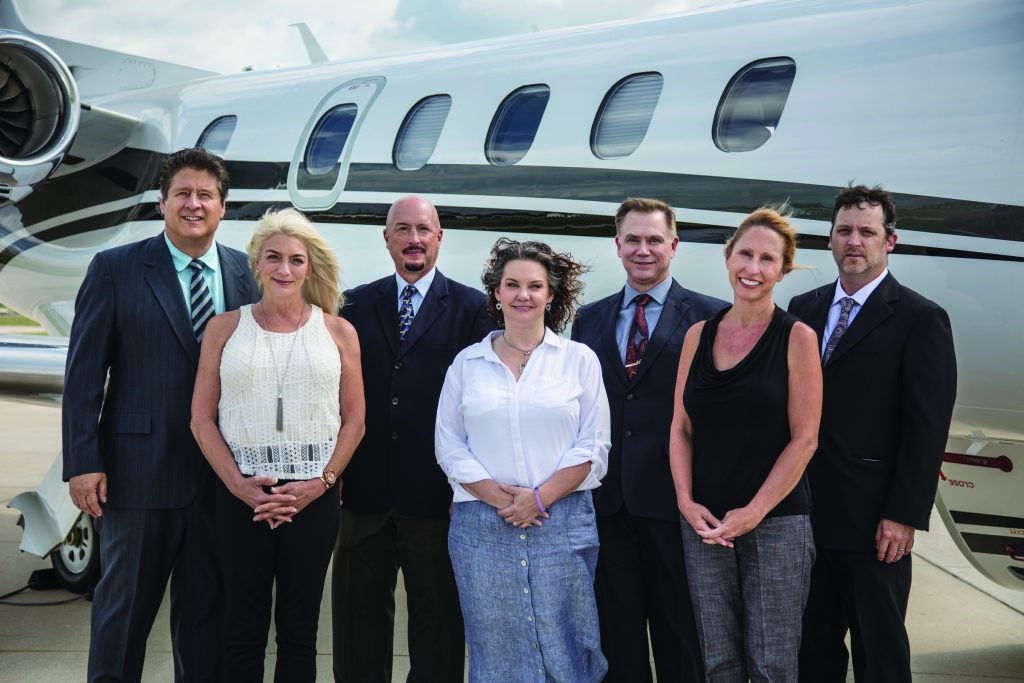 #4 Metro Construction Management
| | |
| --- | --- |
| Growth: 557.80% | Average Annual Growth: 185.95% |
| Gross Revenue:   2016: $31,154,187      2013: $4,736,100 | Full-time employees: 32 |
You're successfully roping the bucking bronco of growth when you manage consecutive Top 10 finishes in Corporate Report 100, and that's where Lisa and Tom Erickson find themselves with their team from Metro Construction Management, up from No. 10 last year. "We now have clients across the country as well as European companies building in the USA," Tom Erickson says. "We have been able to quickly adapt to differing customer needs and multiple build types, while maintaining our promise of quality and schedule." One challenge has been overcoming European Union inspection requirements and timetables, so "our schedules need to be accurate down to the day, every time," he says. "Metro has also seen a growth in personnel and we ensure our new team members understand the Metro philosophy." Growth for its own sake was never the focus when they launched the company. "Where we have focused is implementing efficient systems and processes, which have saved our clients both cost and time."

#5 Keller Williams Kansas City North
| | |
| --- | --- |
| Growth: 474.79% | Average Annual Growth: 158.95% |
| Gross Revenue:   2016: $24,608,172      2013: $4,281,267 | Full-time employees: DD |
In this, the Year of the Realty Firm, none stands out like Keller Williams Kansas City North. Deploying an army of more than 400 affiliated agents, the office cranked out nearly $838 million in sales volume last year—more than, 4,500 properties in the region. That's one sale every two hours, every day of the year. Two factors stand out, says Keller Williams' area director, Lucas Sherraden, operating principal for the office: "It's a great career to get into, so we've seen an influx of people" at the agent level. "That has had an effect across he board." Most every firm in that space is feeling the market sizzle, but this office in particular is rocking. "What we're experiencing this and last year is unprecedented, with such a shortage of inventory and where interest rates are," Sherraden says. "We're complaining about 4.25 percent rates; I remember my parents buying at 19.5 percent…. But Kansas City is a very desirable place to live, we are family oriented, and real estate is very solid here"— all factors that contributed to the growth, he said.

#6 Apollo Insurance Group
| | |
| --- | --- |
| Growth: 400.73% | Average Annual Growth: 133.58% |
| Gross Revenue:   2016: $1,134,612      2013: $226,592 | Full-time employees: 5 |
A little disruption in a marketplace creates opportunities for growth. But the Affordable Care Act introduced more than a little disruption to the insurance sector when it passed in 2010—the year Apollo Insurance Group was founded. "Opportunities for growth abound for those agencies who are committed to the individual and small-group health insurance markets over the next few years," says founder Scott Eckley. "The primary problems in health insurance that lead to a reduction in carriers, shrinking of doctor networks, and significant double-digit rate increases are more than likely not going to be fixed by government intervention." That, he says, creates an environment in which the firm's services are needed more now than ever. The company took root through its commitment to take care of health insurance needs for individuals and small employers. Being able to accurately assess market impact of ACA and related regulations, he said, has "allowed us to be the No. 1 health-insurance agency in growth."

#7 Safe Haven Security
| | |
| --- | --- |
| Growth: 343.13% | Average Annual Growth: 114.38% |
| Gross Revenue:   2016: $78,093,519     2013: $17,623,253 | Full-time employees: 705 |
Back in the Top 10 for a second year, this Northland company specialized in alarm systems at its founding in 1999, and is now the nation's second-largest authorized dealer for ADT Security. 
It operates in markets across the U.S., handling more than 40,000 installations in 2016—a number sure to go up as homeowners layer smart-home technology atop their security needs. "We've recently developed a process that allows us to duplicate our growth and expand to new markets faster and more efficiently," says Brandon Reed, national director for outside sales. Home-system management, he says, is driving the industry. Of the 25 percent overall growth expected by 2022, "a large part will come from home automation, and that's a factor we're really embracing." The key, though, was the people needed to install systems and manage them. Safe Haven made strategic hires in its recruiting ranks, and its growing reputation has helped drive quality applicants to its door "as opposed to us searching for them" Reed says.

#8 International Builders & Consultants
| | |
| --- | --- |
| Growth: 333.70% | Average Annual Growth: 111.23% |
| Gross Revenue:   2016: $6,433,174      2013: $1,483,333 | Full-time employees: 55 |
International Builders & Consultants started in Miami as a small tenant finish contractor in 2008. Tough timing: "In 2009, I had to decide to close the books on it or move it to another city where I had a fighting chance," says Brandy McCombs, IBC's president. She looked outside Florida to Ohio and Missouri, where she had support from family and friends, but was won over by the stability of the Kansas City market. Fate intervened when she heard about an opportunity for another service line unrelated to tenant finish work: safety signage for road construction and traffic-related projects. "Adding the traffic scope helped with the rapid growth, but the No. 1 is our customer satisfaction and strong team," 
she says. The skills to keep tabs on two completely different scopes of work, she says, come back to "hiring the right people to get the job done. It has been a hard, long road with many sleepless nights, but I wouldn't change it for the world. I enjoy making people happy even if it costs me a little more work."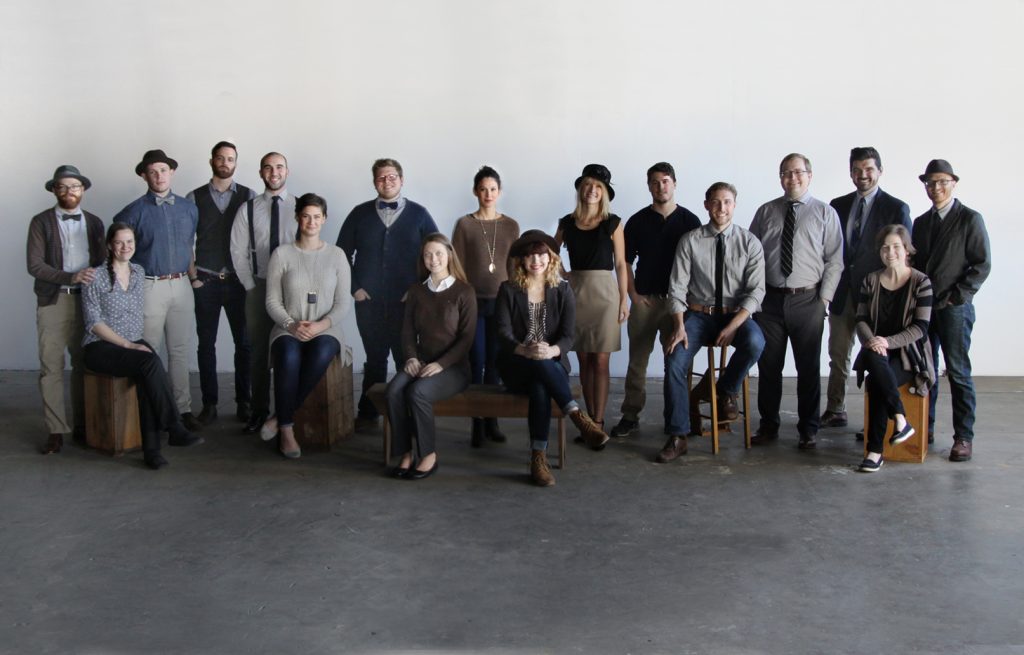 #9 Brown Button Estate Sale Services
| | |
| --- | --- |
| Growth: 326.25% | Average Annual Growth: 108.75% |
| Gross Revenue:   2016: $2,154,658      2013: $505,497 | Full-time employees: 14 |
Many an entrepreneur has succeeded by lasering in on a higher-end clientele. And Brown Button Estate Sale Services is proof that the concept works in the realm of estate sales, too. "We host luxury estate sales—personal asset liquidation—for families in the Kansas City Metro area and are relocating or downsizing," says Michael Fry, an owner/partner. "We also offer a consignment service for those that might not have enough personal assets for us to host a sale inside their home." The company got its start after he, his brother and their wives "recognized a niche in the estate-sale industry that many companies were not capitalizing on: luxury sales. 
We noticed that we could do far more revenue by serving the luxury client effectively." That involves set-up, staging, pricing and inventorying almost every item in a client's home. Once it's ready for the sale, the staff goes to work to create a boutique-like environment inside the home. Growth is grounded in serving clients and guests with integrity and professionalism, he says.

#10 Helen Jon
| | |
| --- | --- |
| Growth: 320.95% | Average Annual Growth: 106.98% |
| Gross Revenue:   2016: $3,115,606      2013: $740,130 | Full-time employees: 12 |
Like many small companies, Helen Jon started with a conviction: A belief that women's swimsuits should be flattering, comfortable and chic, and that the market simply didn't offer consumers the right options. The company launched by Gwyn Prentice in 2012 offers swimsuits, clothing and active wear, but it took some doing to get where it is today. Prentice looks back on those early days and says "finding a good structure was challenging—moving from a place where a small number of individuals do everything to a place where roles really have to be defined and we need to be clear on what everyone's responsibilities are." Another test was determining not just to hire but when to hire. "We don't want to burden our employees, but we need to be smart about spending money," she says. It wasn't a case of two steps forward, one step back, she said; more a matter of "really analyzing what we have done in the past—determining what worked well and what did not. Not worrying about mistakes but, rather, trying to learn from them."