Regional Utilities Regroup, Focus Forward After the Big Freeze of 2021
America's energy vulnerability has been on display at various times over the years, but perhaps never to the extent we saw during the February 2021 cold wave that swept over the nation.
Barreling in from the north, the winter storm designated Uri reached down into Mexico, with crippling consequences for utilities. With low temperatures not seen in some areas for nearly a century, power grids froze—especially in Texas, where the thermometer dropped to 50 degrees below normal for that time of the year. The intense cold left an estimated 4.5 million residents without power in frigid weather.
Estimates say that, directly or indirectly, at least 278 people were killed by that severe freeze, and damage estimates approached $200 billion in the United States.
Various post-mortems of the event identify the primary sources of the electricity-system failures were power plants fueled by natural gas—roughly 40 percent of natural-gas production was idled by the freeze. Texas' gas, electricity, and water systems are inter-linked, so failures in one of them can lead to cascading effects on the others.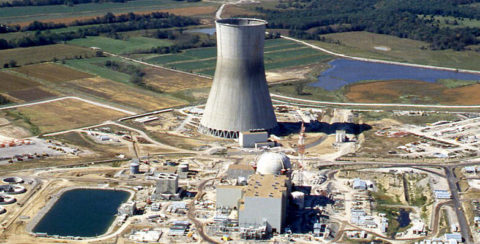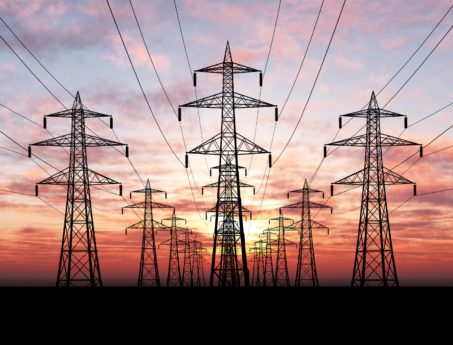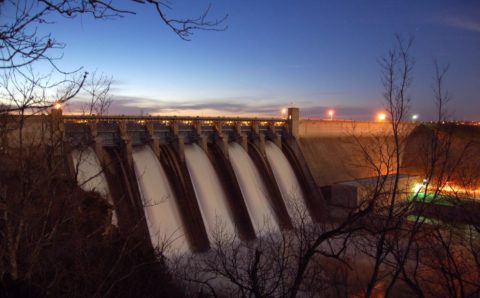 It didn't take long for regulators to demand an explanation. 
In March, the Kansas Corporation Commission opened investigations into a number of utility practices during the freeze, including Evergy, Kansas Gas Service and Atmos Energy, some of the region's biggest providers. The KCC wanted to know why supplies were constricted and how the crisis was managed by the Southwest Power Pool, a non-profit grid operator authorized by the Federal Energy Regulatory Commission to ensure reliable electric delivery to a 14-state area.
More than 270,000 Evergy customers in the Kansas City area were without power at one point as rolling outages were phased in on Feb. 16, with utilities given a matter of minutes by the Southwest Power Pool to scale back delivery. 
The effects of that disaster linger with utilities today. For natural gas providers, that meant paying higher prices for tight supplies, and the costs will be felt by consumers for years to come. Kansas gas customers of Black Hills Energy, for example, can expect a 22 percent increase in monthly natural gas bills for the next five years, under a proposal submitted to the state's regulators for approval. That's an average of about $12.23 per month—or nearly $734 total—to cover a price spike that lasted two weeks.
The pain, however, wasn't evenly shared; customers of the Kansas City Board of Public Utilities largely dodged the polar vortex impact, said communications director David Mehlhaff. Like other members of the Southwest Power Pool, it asked customers to scale back usage during the freeze. Over a two-day period, he said, "only a small number of customers were impacted by short-term controlled interruptions (under 40 minutes in length) during a small window of time the afternoon of Feb. 15, 2021."
His chief executive, Bill Johnson, said that calamity "allowed us to go back to many of our operational plans, especially our load shedding plans and refine them if we are instructed by the Southwest Power Pool in 2022 to reduce load across our system. We have a somewhat better sense of how to initiate a load shedding response than in 2021. This is a preventive measure to protect the electric grid from overload conditions."
Industry Challenges
Heading into a new year, the American power grid is responding to at least five major trends that will eventually impact rates paid for energy by businesses and individuals, according to an assessment from the global consultancy Deloitte.
Topping that list: decarbonization. As of the fourth quarter of 2021, it said, 46 out of 54 investor-owned utilities in the U.S. had committed to reduce carbon emissions, many by 2050.
Warner Baxter, chairman of the state's largest utility, Ameren, addressed the scope of decarbonization in the company's most recent annual report, and that scope is broad.
Ameren, he said, "established strong interim carbon reduction goals of 50 percent by 2030 and 85 percent by 2040, based on 2005 levels. In addition, we established a target of adding 5,400 megawatts of new renewable wind and solar generation resources to our generation portfolio by 2040 and advanced the retirement
of two of our coal-fired energy centers."
Toward that end, Ameren plans to retire the 827-megawatt Meramec Energy Center this year, and will seek an extension of the license to operate the state's only nuclear generation, the Callaway Energy Center, currently set to expire in 2044.
Last year, Ameren also acquired a 400-megawatt wind generation facility in northeast Missouri,  the largest of its kind in the state, and its most recent addition to wind assets, in northwest Missouri, is set to produce 300 megawatts. Since 2018, he said, Ameren has made $1.8 billion in regional transmission investments.
Such investments are important policy priorities for all utilities, said Joy Ditto, president and CEO of the American Public Power Association.
"Transmission will be needed to deliver renewable power from remote areas to population centers," Ditto said, and the public power sector is hopeful that the new federal infrastructure law will help with construction of the transmission assets and keep costs reasonable. "However," she said, "the new law does not deal with key obstacles to building new transmission—siting and permitting delays that make these projects take many years to complete. States, localities, and the federal government must work together to make the siting and permitting process more efficient."
Infrastructure is also a huge consideration in the natural-gas delivery system. In its report to investors released last month, St. Louis-based Spire reported $625 million in capital expenditures last year, driven by gas utility investment. Overall, its capex through 2026 are projected at $3.1 billion.
Over the past five years, Spire says, it has replaced more than 1,700 miles of its pipeline system. But that still leaves nearly 3,775 miles still slated for replacement.
At the BPU, said Bill Johnson, "Much of the current infrastructure continues to age. Future upgrades will be needed to expand capacity as consumer demand continues to climb and/or change based on how consumers may direct us to provide a number of alternative energy options in the future. We have delayed some of our infrastructure improvements for economic reasons but have still invested in making improvements in the most critical areas of our system."
The Electricity Outlook
The comparatively mild effects of the global pandemic's Omicron viral variant have, in recent days, generated increased optimism that the sheer numbers of cases may contribute—at last—to the levels of herd immunity needed to bring that health crisis under control.
If so, economic activity will be picking up, if not completely this year, then next. With electric generation, that means a return from almost the same place it was at before the first COVID-19 case was diagnosed in the United States. According to the Department of Energy, electric generation in the U.S. grew by an estimated 2.9 percent in 2021 after having fallen by that same percentage in 2020—which was the largest decline in generation since the Great Recession of 2009. 
"We expect the U.S. electric power sector will generate about the same amount of electricity in 2022 as in 2021," the EIA says in its 2022 energy outlook. "Total electric power sector generation in the forecast grows by 1.3 percent in 2023."
Pre-pandemic, coal-fired electricity generation in the U.S. had fallen every year since 2014, but the EIA projects that, when the numbers are in for 2021, coal-fired generation for the year grew by an eyebrow-raising 17 percent. Some of that was fueled by demand, but most of it is attributed to natural-gas prices that have been much higher than in past years. In 2021, natural gas delivered to U.S. electric generators averaged $4.88 per million Btus, twice the 2020 average.
For consumers, especially those in lower-income households, there may be relief in the offing through legislative channels. While it won't ease the energy bills for those in the middle class and higher, the emergency funding—more than twice any allocation since the LIHEAP program was founded in 1981—will help offset $178.9 million in costs for low-income households in Missouri, and $72.1 million in Kansas.
The administration also called on state and local governments to distribute funding as soon as possible, and it extracted commitments from 14 of the nation's largest utilities to prevent shutoffs this winter.
As for the push to follow the auto industry and transform buildings away from carbon-based power, Bill Johnson was hopeful that "we can get there in a relativity short time, depending on what plans the automakers and the Federal/State government provide on whether there will be a greater push to increase production," he said. 
But a lot also depends on how quickly public demand for electric cars increase over time, Johnson noted.
"The biggest challenge obviously comes down to pricing and whether how soon a state wide investment package becomes available to build the necessary infrastructure needed for charging stations," he said. "Battery technology will also need improve along with the introduction of federal standards so that suppliers and utilities can better get on board."
On Renewables
Regarding renewables, executives were asked whether green sources of power were becoming more attractive, both for producers and consumers.
David Mehlhaff noted that U.S. solar and wind deployments are on track to hit new records in 2022 as momentum behind the energy transition grows.  
"Some estimates see up to 44 gigawatts of utility-scale solar to come online this year, up nearly double from 2021's 23 gigawatts of new capacity," he said. "Those estimates see 27 gigawatts of wind coming online in 2022, surpassing the current annual record of 16 gigawatts in 2020."
For some perspective, he noted, the nation has total generating capability of 1,200 gigawatts, according to APPA. 
Other factors benefiting renewable strategies, he said, include:
• Expansion of state-level renewable requirements and the expected extension of tax credits for the industry.
• A jump in demand from corporations, because as companies look to curb emissions, renewable power is typically one of the first and easiest steps. 
• The administration's focus on climate issues and calls for a carbon-free power sector by 2035, and part of its wider goal of pushing the country to net-zero emissions by 2050.
• Billions of dollars for clean energy projects in federal spending.
The only issue that might impede greater embrace of green solutions are the rising costs of raw materials and supply-chain bottlenecks that could delay or scuttle some projects, he said.
Joy Ditto noted that "all generation resources have their advantages and disadvantages. While most renewables do not rely on a commodity to generate electricity, some, such as wind and solar, are intermittent resources that do not generate electricity 24/7."
Those sources, she said, must be backed up by dispatchable resources, such as natural gas or hydropower. Again, she emphasized, "the challenge here is balancing reliability, affordability, and sustainability. This is a three-legged stool that must remain balanced." 
The technology to accomplish that balance is evolving, Ditto said, and helps drive down the costs associated with renewables and battery storage. "But we still have a long way to go before non-hydropower renewables can match or eclipse the reliability and affordability of traditional baseload sources," she said. "There are technologies, such as advanced nuclear reactors and carbon capture and storage, that will be needed to help utilities further reduce their greenhouse gas emissions."
Said Bill Johnson: "We are working with customers that want additional renewable energy. Our plan is to help them get there in an economical and feasible way that does not dramatically overburden the utility or other customers. We are currently 48% renewable and the next steps will need to work closer with our community and determine our next steps."
The Water Factor
Energy commands much of the attention in discussions about utilities, but an equally fundamental good delivered to consumers and business alike is water. In that realm, as well, the end users feel a significant impact from recent energy trends.
Fortunately, says Scott Parker, asset manager for the Kansas City Water Department, this region has an abundance of supply and a solid record of marginal use, per customer, decreasing over the past decade. Nonetheless, he said, "almost all utilities, including us, are looking at ways to effectively utilize what we have excess of—things like methane gas from wastewater, solids that can be utilized as fertilizer, etc." 
The tech wave infusing the power side with innovation is also covering water suppliers, he said. 
"Every utility I have worked with as either a consultant or an owner is continually expanding their use of technology (both Internet-of-Things, operational and informational technologies, GIS, etc.) to inform their business practice and improve their delivery of service. The explosion of these tools over the last decade has created a lot of data and better insight into how the utility ultimately operates. That has largely been a positive development."
That's welcome news for consumers in Kansas City—and the roughly two dozen regional water systems supplied by KC Water. Their rates have risen sharply over the past decade, and for city residents in particular, the increases have been driven largely by a federal consent decree that compels $2.5 billion in repairs to the wastewater and runoff systems, an investment averaging $100 million a year.
The focus now for most other utilities, Parker said, is morphing from tools to assist in the accumulation of data into tools that support decision-making, including aggregation tools and applications or IoT deployments.
In the macro sense, customers can expect that the deployment of these tools will lead to a more informed, better-run utility, he said. "Ultimately, they can be assured that the money they pay to us every month for water/wastewater/stormwater service is utilized to its highest and best use.  Things like IoT give us insight into how the multiple systems we are charged with operating (water, wastewater, in our treatment facilities, etc.) work in a way that we have never been able to before."
That, he said, leads to better decisions regarding capital investments—by far the largest cost center—and more informed operational decisions that lead to better, more efficient service overall, and will provide guidance scheduling repairs of pumps, motors and other equipment.