Previous reporting has revealed that Kansas City, Mo. is seeing a record increase in homicide rates so far this year.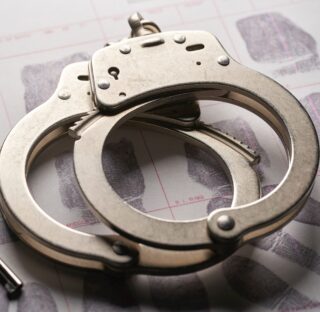 As of Saturday, 91 people have been killed citywide compared to 65 the same time last year, according to 41 Action News reporting.
Of the 91 killed so far this year, 13 are reported to be from south Kansas City area. At this time last year, the area saw zero homicides, according to 41 Action News.
Recent numbers in recorded homicides have raised enough concern among residents in the area that neighborhood leaders have decided to meet with elected officials and the Kansas City, Missouri Police Department.
A meeting was held with residents and officials. About a dozen people attended while several others attended on Zoom, according to 41 Action News. The goal was to find solutions to end the violent crime in the city.
"I think our goal is to try and figure out how we can make sure that people will be safe in our city," Mayor Quinton Lucas said.
Due to COVID-19 restrictions that have been in place for months, Lucas said there's a lack of in-person activities for Kansas City's youth, who are reported to be the majority that are committing these crimes.
Lucas called to support more programs that continue to exist, such as the No Violence Alliance.
The Jackson County Prosecutor's office also unveiled what it called a crime strategy unit, according to 41 Action News.
"It's where they work with police and try to take police intelligence and help police identify crime spots, crime trends," Michael Mansur, communications director for the Jackson County Prosecutor's Office, said. "We will also supplement and make better the most important cases with that crime strategy unit."
Much frustration is present from all sides. KCPD South Patrol Commander Major Daniel Gates expressed his frustration with the situation.
"We're very concerned about violent crime not only citywide, but south patrol," Gates said.
South Kansas City resident Mary Nestel attended the meeting and said she wants to be involved in the community and doesn't like what she sees.
"I'm shocked by the homicide rate, I'm shocked by the gun violence," Nestel said to 41 Action News.
Residents and other organizers of the meeting say they want to meet again with city officials and law enforcement to continue discussion on the issue.