Efforts to keep more materials on hand for your customers can also expose your business to the threat of uncovered claims.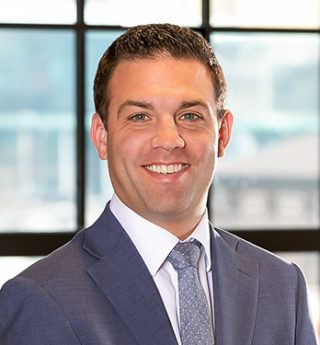 Thinking back to the empty shelves in grocery stores around this time two years ago might bring back some unsettling feelings. Toilet paper, facial tissues, and other paper products became a rarity. People were scrambling from store to store just to find basic household needs and retain some sense of normalcy. 
Raw material and supply shortages stem from many different causes around different parts of the world. A shortage of truckers and transportation professionals, power outages in China, and the weather all play a part in some way or another. Everything is connected, and it doesn't take long for the domino effect to unfold.
As companies bounce back from the major disruptions in the global supply chain, they need to stay proactive and strategic as new risks come up each day. One of the most significant issues, however, comes back to the concept behind the toilet paper shortage. Some call it a 'bullwhip' effect, defined as a distribution channel occurrence in which demand forecasts yield supply-chain inefficiencies.
 As an example, if a large grocery retailer typically keeps 100 units of a particular brand of potato chips in stock and normally sells 30-40 units a day, it would order that replacement amount from the distributor. But suppose the retailer sells 70 units ahead of a major holiday and assumes customers will start buying more products regularly. In that case, they may respond by ordering a much larger quantity to meet this higher projected demand.
Many consumers, retailers, manufacturers, contractors, etc., feel the need to get ahead of the curve and buy materials that keep their businesses afloat. In fact, 57 percent of companies believe that supply-chain management gives them a key competitive advantage. Most companies believe that the supply chain gives them an advantage against others in their industry.
However, in the end, this can actually make things more unpredictable. Ultimately, businesses may be putting themselves in a far worse situation than just running out of toilet paper if they fail to produce a strategic supply-chain strategy that suits current needs. 
As one key example, consuming an overabundance of materials at one time can lead to tricky insurance dilemmas,
and business leaders can sometimes get so caught up in the rush they forget to mention the changes being made to their insurance brokers. While struggling to find a certain supply can undoubtedly be an uncomfortable situation, it pales in comparison to having an uncovered insurance claim.
Furthermore, the simple and effortless act of placing an order leads to increased inventory on-site, which then creates a need for additional warehouse space. In all, more space for storage can have a massive impact on insurance policies and can further the likelihood of an uncovered claim if it is not reported to a carrier.
Lately, it has become an even bigger priority for providers in the insurance industry to discuss overall values and inventory with clients to help better plan for the success and risks involved for their organizations. These important conversations help guide the industry to understand patterns that ultimately provide the best policies and coverage requirements for the unique needs of a business. 
At one time, things were easier to predict, and there were clear standards on the supply chain. Now, these metrics have dramatically shifted, and the answers are far more complicated to project. 
With the ever-changing nature of our current economy, consumer habits, and global supply, we're certainly in a new era where the old formulas for insurance coverage do not always apply. Thus, new solutions are required that are pragmatic, innovative, and in convergence with experienced insurance providers and business leaders alike.