The highly anticipated news of where the new Hyperloop Certification Center will be built left many Missourians disappointed after Virgin Hyperloop One released its decision Thursday to build the test site in West Virginia.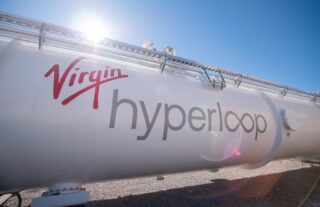 Two different proposals to land the hyperloop in Missouri were submitted for both Kansas City and St. Louis, the state hoping to be able to deliver a quick method of transportation for passengers traveling between the two cities.
Earlier this year, Missouri lawmakers passed a bill allowing the Missouri Highways and Transportation Committee the authority to form a public-private partnership to build it, reports the Associated Press.
Missouri was among a dozen other states in the running for the Hyperloop Certification Center, including Delaware, Georgia, New Mexico, North Carolina, North Dakota, Ohio, South Dakota, Tennessee, Texas and Washington state, according Thursday news release from Virgin Hyperloop.
Remaining up for grabs, however, is the first commercial route. Although Los Angeles-based Virgin Hyperloop One has chosen West Virginia for the test site, there is no guarantee the company will build the first route there.
"Particularly as we look to emerge from the COVID-19 crisis, it's clear that we need a 21st century solution that will propel us forward, allowing us to not just rebuild, but actually evolve," Jay Walder, CEO of Virgin Hyperloop, said in a Thursday news release. "Hyperloop is that solution and we look forward to working with our partners across the country – in places like West Virginia, Ohio, Texas, Missouri, Washington, and North Carolina – to connect the country from coast to coast."
Virgin Hyperloop aims to achieve safety certification by 2025, the release said, with commercial operations beginning in 2030.