Houlihan's Joining Landry's Restaurant Empire
---
---
Leawood-based Houlihan's + Bar restaurants, which filed for Chapter 11 bankruptcy earlier this year, is being acquired by Landry's, the Houston-based company that owns 600 restaurants, including the McCormick & Schmick's, Joe's Crab Shack and Rainforest Cafe chains, among others.
The $40-million deal was approved by a Delaware bankruptcy court, giving Landry's the assets of Houlihan's parent HRI Holding Corp. Those properties include 34 Houlihan's, six J. Gilbert's Wood-Fired Steak + Seafood eateries, three Bristol Seafood Grills and three Devon Seafood Grills.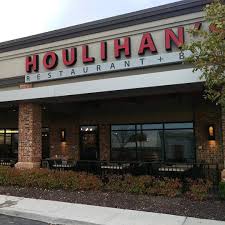 HRI was formed in 1992 and has just under 3,500 employees. The company's revenues were $202 million in its latest fiscal year. HRI closed 12 unprofitable restaurants over the past year after it was unable to secure lower rent deals with landlords. The company was hurt by "various industry headwinds, senior management changes and shifts in investment philosophy eventually left the Company without the funds needed to grow their businesses and absorb the costs associated with the shifting labor market, unfavorable leases, and the rapid growth in costly third-party delivery," according to its bankruptcy filing.
There are five Houlihan's in the Kansas City area, two Bristols and one J. Gilbert's.