Health order for Wyandotte County public schools prohibits reopening until after Labor Day
---
---
In response to increased new coronavirus cases in the area, Dr. Allen Greiner, Wyandotte County's Chief Medical Officer, issued a new health order Monday prohibiting public schools in the county from opening before Labor Day.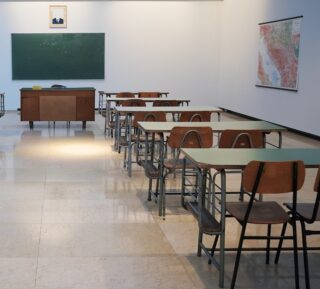 The order was issued to ensure educators have sufficient time to prepare for school re-opening, according to a Monday news release from the Unified Government of Wyandotte County and Kansas City, Kan.
Going into effect at 12:01 a.m. July 28, the order will remain in effect until COVID-19
pandemic conditions in Wyandotte County are such as to warrant a change or modification, the release said.
"Last month, we worked closely with our local schools to start planning for the 2020-2021 school
year," Deputy Medical Officer with the Unified Government's Public Health Department, Dr. Erin Corriveau, said.
"A committee of educators from schools across our County have collaborated with public health experts to develop standards for each re-opening phase of our schools, as part of the ReStart WyCo Plan. We are still fighting to curb the spread of COVID-19 in our community, and we could find ourselves at different re-opening phases over the course of the school year," Corriveau said.