Amid a tight labor market, companies are ramping up training, and work-force development professionals are filling the pipeline.
When you ponder the current state of work-force development, consider this:
Unemployment nationwide hit 4.3 percent in June, the lowest level in 16 years.
That, following the departure of an estimated 800,000 Americans—65 or older—from the work force in the final quarter of 2016.
And while the Millennial generation is the biggest in U.S. history, a third of its card-carrying members are still in college and high school.
Do the math, and it all adds up to a labor crunch, for certain. But more than that, it's a talent and experience crunch. Hiring executives can try raiding the competition, but that won't do much to add depth to the talent pool. Instead, companies around Kansas City are developing the next generation of leadership by turning to focused third-party training specialists and developing their own innovative programs to beat the demographic trends. Among them: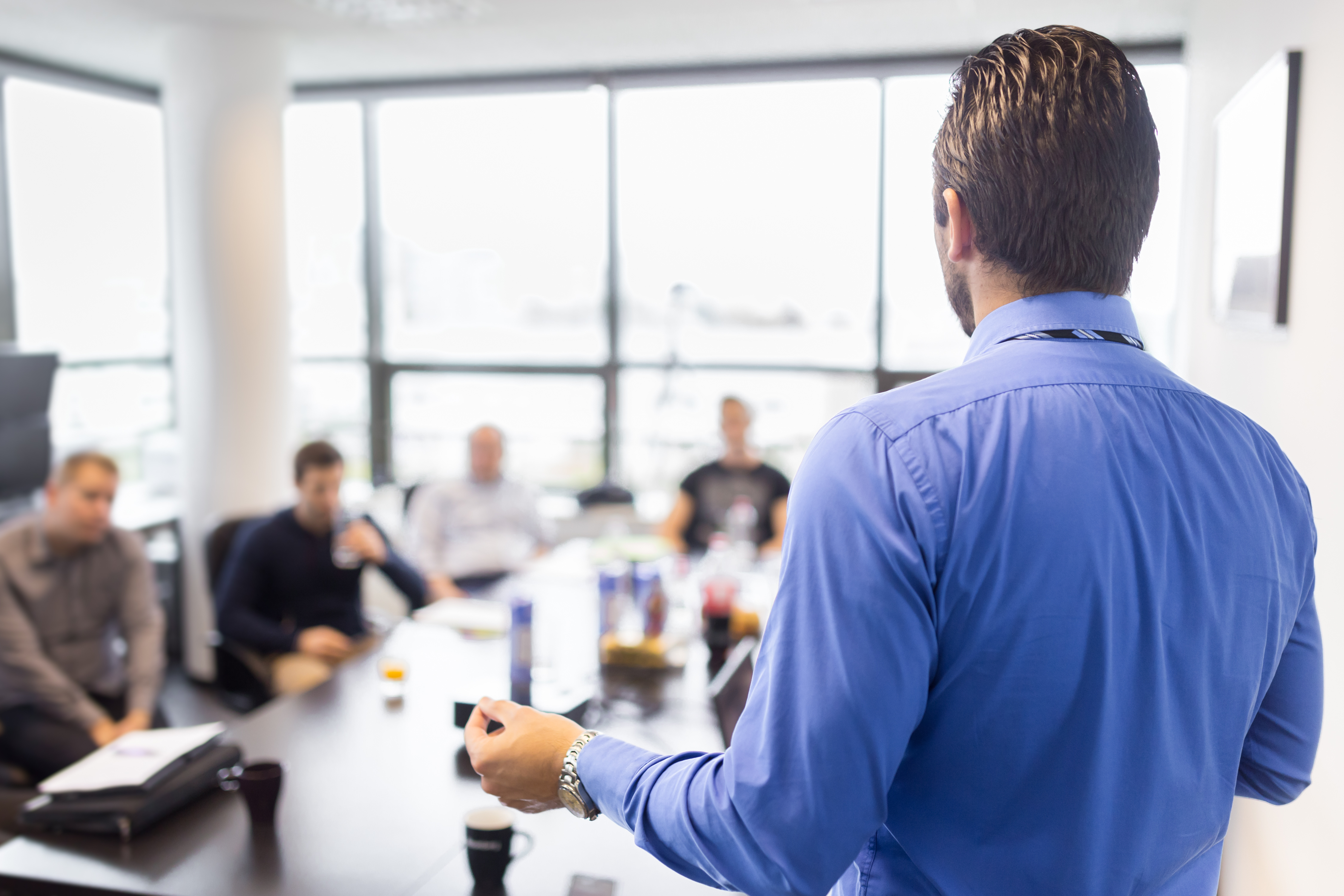 BlueKC: The biggest health insurer in the region provides unlimited access to the STAR12 program from National Seminars Training, putting all management through StrengthsFinder training, and offering tuition reimbursement for post-graduate studies. It has even partnered with the Bloch School of Management at UMKC to provide an intensive leadership development program for mid-level managers and supervisors.
Redemption Plus: Specialists in corporate promotions and incentives, this company maintains a fully-stocked library with books on business, culture, marketing, self-improvement and more, and encourage employees to read 30 minutes every day. New team members are cross-trained to learn all the ins-and-outs of the business, not just their silos.
P1 Group: You'd expect a company focused on operating systems—mechanical, electrical, plumbing and refrigeration—to have a training center, and P1 does, with complete electrical and mechanical systems for associates and simulated electrical and HVAC systems. But it also has P1 University, and array of courses to help associates improve job skills and lay the ground for advancement. It also provides reimbursements for continuing-education courses.
Efforts like those, and many more, can help bridge the gaps for a while. But the gaps are growing. Keely Schneider, executive director of the Workforce Partnership, which serves Johnson, Wyandotte and Leavenworth counties. The labor crunch she says, "Is all over the board." She's working to produce more of a focus on filling needs in high-demand sectors in this area. "Construction is one of those, the whole architecture/engineering world is one—there's very high demand, and it's growing, Nursing, there's very high demand, and many allied health roles. And animal-health companies."
A good many positions in those fields didn't exist a decade ago; untold numbers of others that don't exist today will emerge in the next decade, work-force experts say. That's why regional colleges and universities are modifying their instruction to help students learn to think, not merely serve as mental warehouses for information that could soon be irrelevant.
"I lecture my own kids: You have Google; I didn't have Google," says Carole Ann McKnight, director of community relations and business development at the University of Kansas' Edwards campus. "They can find out any factual piece of information in .4 seconds, so this concept of we go to school to gain this specific knowledge set is going by the wayside."
What's required now, she says, is that educators focus on developing critical-thinking and problem-solving
skills. "If we graduate someone with x-amount of knowledge in their brains, but they don't know how to pivot, think critically, how to look at data and analyze it in different ways to come up with different problem-solving options,  they will be limited by that skill set."
A longer-term solution, says Martha McCabe, executive director of the KC Stem Alliance, may come from steering younger students into the paths of greatest need. What started as an effort to promote engineering at the high school level has bloomed to include life sciences, biomedicine and computer science, and more important, she says, has pushed into the elementary schools.
"As we think about the growth in the pipeline by increasing the numbers of students who might see themselves as STEM professionals, those kids are more willing to enroll in courses in high school and set them on the educational pathway," she said.
Is it working? The STEM pilot program in Kansas City launched in 2014-15 with 13 schools. In the coming academic year, 104 schools will be taking part. "The number of students at launch was 3,600; this past year it was 32,000 students," McCabe said. "That single addition of opportunities that they are engaging during the school day will really start to make a difference."