Garney leaves long-time location, moves to NKC site
---
---
Kansas City-based Garney Construction has made a move to a different part of the metro, transitioning its headquarters to a warehouse in North Kansas City.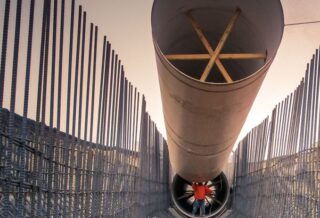 Starting its operations in a space on Vivion Road, the company made a move to another location on the same stretch of road in the early 70s.
Following some-60 years of operations on Vivion, Garney has relocated to1700 Swift Street where it offices 75 employee-owners. The neighboring space holds McClure Engineering Co.
Both from a desire to remain located in Northland and a need for more space, the company chose a 32,000 square-foot renovated warehouse as its new location.
Prior to company's recent move, its old headquarters on 1333 NW Vivion Road occupied 16,700 square feet, this after two expansions from its original 8,000 square feet.
Garney chose North Kansas City to not just remain north of the river, but also due to the appeal of the city's walkability and energy, Garney CEO Mike Heitmann said in a Monday news release.
While the company does currently share the building with McClure, Garney has already expresses that it could expand further over the next 10-15 years by leasing additional space in the warehouse.