The Kansas City metro as far north as St. Joseph gained 19,600 jobs from February to March 2021, according to report from the Missouri Economic Research and Information Center.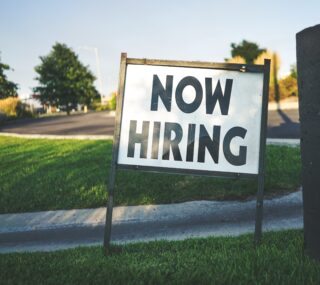 However, recent improvement still shows a lag as the region remains to have fewer jobs than it did pre-COVID-19.
The report released Wednesday, April 15, shows that the Kansas City area itself had 1,072,900 nonfarm jobs in March, up 8,600 from February. Compared with March 2020, the area was down 29,700 jobs. That gap is much smaller than February's loss of more than 46,000 jobs.
Leisure and hospitality jobs in the region, which includes accommodations, food services and drinking places, were still off significantly year-over-year, down 15%. The only other major category to see double-digit declines is information jobs, which are down 12.3%, including a 13.7% decline in telecommunications jobs.
The state reported that after losing jobs from January to February, it gained more than 15,000 jobs from February to March. It reported an unemployment rate of 4.2%, better than the 4.3% rate last month. It estimated the number of unemployed Missourians at nearly 129,000, down from February's 132,538.