Free tuition deal through a Kansas City family foundation
---
---
A helping hand is within reach for those currently enrolled in or beginning graduate courses at the Henry W. Bloch School of Management at UMKC.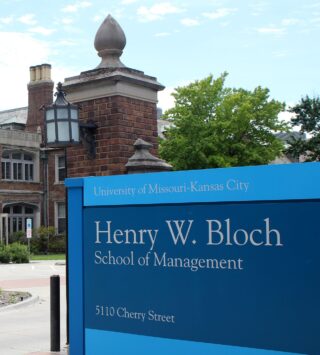 The family of the late Henry W. Bloch is offering free tuition for the first semester for graduate school programs within the management school and is aimed specifically at working professionals suffering financial hardship due to the coronavirus recession.
"We know what Dad would do in this difficult time; he would seek out unique ways to help those most in need," Tom Bloch, chairman of the Marion and Henry Bloch Family Foundation said. Tom Bloch is also one of Henry W. Bloch's sons.
"With this program, the school that bears his name is honoring his generous spirit to help those who have suffered unprecedented hardship and uncertainty by providing a pathway forward and upward through education," Tom Bloch said.
Scholarships are available to working professionals living in the Kansas City area who have suffered meaningful economic loss because of the pandemic. The initiative is expected to help approximately 100 students restart their careers.
While the scholarship program is limited to residents of Bloch's Kansas City hometown, the family and school are hoping to set an example for others to follow.
"Henry Bloch was a visionary, innovator, and leader.  From his home in Kansas City, he and his brother Richard essentially created a national service business category with H&R Block," Brian Klaas, dean of the Bloch School of Management, said. "Providing scholarship support during these challenging times is a fitting legacy of Henry Bloch's lifetime of leadership and service, and we are grateful to the Bloch Family Foundation for working to address an important need within this community."