Flashcube Apartments Development Lands $33M in Financing
---
---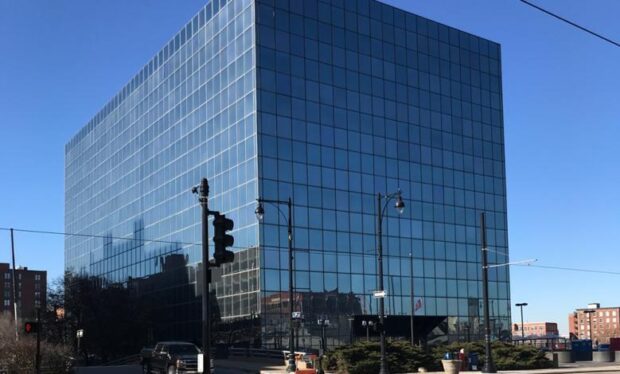 ---
The Flashcube Apartments project at 720 Main St. has its redevelopment future more secure. Owner WI Flashcube landed a $32.95-million redevelopment loan in a deal arranged by John Schorgl of Berkadia Commercial Mortgage's Kansas City office. The financing came from UC Funds, based in Boston, which specializes in commercial real-estate loans. 
WI Flashcube is affiliated with Kansas City-based real estate owner Worcester Investments. Redevelopment of the nine-story former office building, which started earlier this year, is set for completion in 2020, when it will be converted into 184 apartment units with varying floor plans and several amenities, including a game room and basketball and pickleball courts.
"This is going to be good for Kansas City and good for the area," said Schorgl, who noted that the deal closed in a quicker-than-average 60 days.
MW Builders, locally operated in Lenexa, is busy at the site renovating the 210,000-square-foot asset. In addition to the residential units, Flashcube will also have a mixed-use first floor with office and retail, totaling 35,800 square feet.
The building, on the National Register of Historic Places, was built in 1972 as as the Executive Office Plaza.