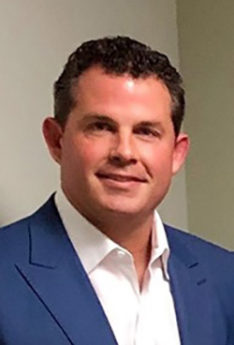 The U.S. employment picture continues to brighten with more than 1.25 million jobs added to the economy in March and April. March accounted for the bulk of that, 900,000 jobs, and that was the fastest pace of hiring since last August. That lowered the unemployment rate to 6 percent, which was the lowest it had been since the pandemic began and mass layoffs and furloughs started in March and April 2020.
Even though the employment situation is improving, there are still hundreds of thousands of Americans collecting unemployment benefits. This means that conditions remain ripe for a problem that has persisted for nearly a year now: unemployment benefits fraud.
How the Scam Works
In this type of fraud, identity thieves use stolen personally identifiable information (or PII) to file claims for unemployment benefits in other peoples' names. This is slowing the delivery of legitimate unemployment claims to people who need them and costing states hundreds of millions of dollars, according to IDWatchdog.com.
This unemployment scam appears to have originated with an overseas organized-crime ring that has obtained large volumes of PII, including Social Security and bank account numbers, from previous cyberattacks. Using this information, the thieves file fraudulent unemployment claims in the names of unsuspecting victims.
The fraudulent payments are either direct deposited into bank accounts controlled by the thieves or into the victims' bank accounts. In this case, the scammers contact the victims, pretending to be a government official, and tell them the payment was made by mistake and they should return the money to an account controlled by the criminals.
In another twist on the scam, thieves use "money mules" to receive unemployment benefits in their bank account and then send the money to the scammers via a wire transfer or other money service. Victims are often lured into this fraud by quick-money job offers and schemes or even online romance scams.
Employed Are Victimized, Too
Both unemployed and employed people have been victimized by this scam. Some businesses have reported that suspicious unemployment claims have been filed on behalf of their current employees who still have jobs. At Western Washington University, for example, 410 of the university's 2,463 employees were targeted by the scam.
People usually find out they've been victimized by this fraud when they file for their own unemployment benefits and are told by state officials that someone else is collecting benefits using their identity. Or, their employer might ask them why they've applied for unemployment benefits when they currently have a job.
To try to reduce this fraud, some states have begun holding off on sending out unemployment payments while they review past applications. This is resulting in delays and challenges on the part of some legitimate recipients in receiving their much-needed benefits.
What Should You Do?
According to the FTC, if you receive a notice from your state unemployment benefits office or employer regarding an application for unemployment benefits but didn't file such an application, there's a good chance you've been victimized by this fraud. If funds suddenly appear in your bank account and you don't know where they came from, this could also be an indication of the fraud.
If you suspect that you are a victim of this type of fraud, the FTC stresses that you should take action quickly by reporting the suspected fraud to your state unemployment benefits agency and the FTC at IdentityTheft.gov. Also, you shouldn't respond to any phone calls, emails or texts instructing you to wire money, send cash or buy gift cards and send them to anyone. 
You might also want to consider locking or freezing your credit report and placing a one-year or extended fraud alert on it. These steps can make it harder for identity thieves to obtain your PII for fraudulent purposes. Also order a free credit report at annualcreditreport.com and review it carefully for any signs of potential fraud.