Ferrellgas completes terms of prepackaged bankruptcy plan
---
---
Ferrellgas Partners LP has successfully completed the terms of a prepackaged Chapter 11 bankruptcy plan that have allowed the company to remain an employee-owned enterprise.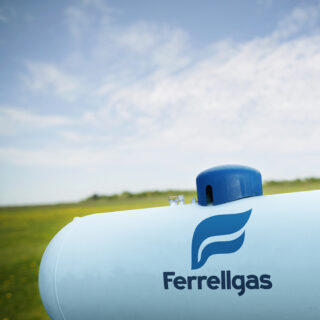 Ferrellgas Partners is a holding company for its propane businesses. Operating partnership Ferrellgas LP was not included in the Chapter 11 filing and had enough liquidity to continue operating without disruption.
As part of the prepackaged plan, Ferrellgas Partners successfully established a $350 million senior secured revolving credit facility, issued $1.475 billion in new senior unsecured notes due in 2026 and 2029, and sold $700 million in senior preferred equity. The proceeds of the transactions were used to satisfy all existing debt obligations, allowing the company to emerge from Chapter 11 protection.
Ferrellgas had been in default on $357 million in notes owned by the investment arm of Prudential Life, with a June 15, 2020, maturity date. The company entered a forbearance agreement, but that expired Aug. 15, triggering the need for restructuring.
To satisfy the notes, Ferrellgas issued stock to noteholders of the $357 million at a rate of six shares of Class B stock for every share of Class A stock the company issued, until the $357 million value was reached.
The restructuring allowed the company's employee stock-ownership plan (ESOP) to survive, though members face dilution of their ownership stake from the issuance of millions of new shares.