Here's a measure of the pace by which time's relentless march is redefining generations: When Ingram's launched its 20 in Their Twenties awards in 2008, the oldest eligible members of that age cohort hailed from the trailing edge of Generation X. Today, those same people are hitting their mid-40s. The last of the Millennials who succeeded them will age out of this category in about two more years. That means Gen Z now dominates the demographic, and will for the better part of the next decade. 
Do those differences matter? They have to—the world today, and the business world in particular, isn't the same one that confronted people at the start of their careers 15 years ago. Happily, young entrepreneurs and executives are rising to the challenge of a new era, as you'll see with Ingram's 2023 Class of 20 in Their Twenties.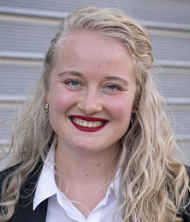 Juliana Alvey  
CBIZ
Working for a large employee benefits company is no barrier to personal entrepreneurship. Case in point: Juliana Alvey, 29, a client-services executive with CBIZ. Whether it's procuring new business through RFP selling, nationalizing a service function, or formulating new on-boarding processes, "In every position I've had at CBIZ, I've created something new that had never previously existed," she says. Those RFP sales have brought in more than $10 million since 2018, and her service team's KPIs are near the top of the scale. The onboarding effort produced a 90 percent retention rate after two years, with nearly half being promoted in that time frame—and the program will be extended across the employee benefits operations nationwide in 2024. "Being an entrepreneur means very little if we are not using our talents in the service of others," Alvey says. "I am dedicated to creating sustainable cultures of growth and opportunity that persist beyond my tenure."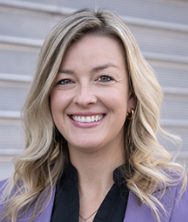 Lakyn Boltz  
Sporting Kansas City
"Entrepreneurs start from scratch and strive every single day to enhance their own book of business," says Lakyn Boltz. That approach has worked out well for this 27-year-old senior account executive at Sporting Kansas City. From a blank book of business in 2021, she is now generating ticket sales revenue that ranks among the highest in the team's history for an individual in her position. "I increased my year-over-year sales by 140 percent in 2022 and I am currently on pace to surpass last year's number for the 2023 season," Boltz says. She attributes her success in part to the sales of two long-term suite leases to up-and-coming Kansas City businesses. Rarities among new account execs, these suite leases reflect her ability to connect with leadership in the rising business community while bringing in new revenue and new guests for Sporting KC's premium spaces at Children's Mercy Park.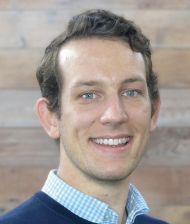 Nathan Brinker  
NorthPoint Development
Success metrics, you say? Nathan Brinker's got 'em: Less than four years ago, he signed on with NorthPoint Development, took the lead on its industrial leasing team the following year, and has directed the assembly of a national portfolio totaling more than 150 million square feet. More than 60 million came in the past 2-1/2 years, an achievement his bosses say has established the firm as the nation's most active industrial-development company. Entrepreneurship, says this 27-year-old, "represents a commitment to progressive thinking, continuous innovation, and a relentless pursuit of meeting needs in ways that weren't previously envisioned." That means being able to spot unique opportunities to add value, he says, "while also going off the conventional path to bring abstract ideas into tangible, reliable solutions."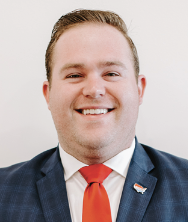 Richard Chaves  
Parking Company of America
Richard Chaves points to a key success factor that many a CEO would do well to embrace: "Realizing I don't know what I don't know, and hiring the necessary experts in those areas," says the 28-year-old CEO of Parking Company of America, which provides corporate parking-management services. Armed with that awareness, and what he says is the trust and backing of his family and business partners, he's been able to secure incentives and deliver on a $100 million commercial development—with $400 million in deals in the pipeline. Much of his initial inspiration came from watching his father's grit in running a family business. Chaves also credits a robust ecosystem of law firms, consultants, banks, and real estate professionals for the firm's growth: "Local firms can really help a business that is new to the area cut through a lot of red tape on a project."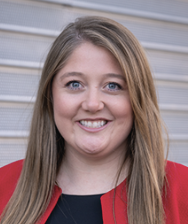 Ashley Crisafulli 
Stinson, LLP
Working as a trusted adviser in the legal realm, Ashley Crisafulli knows full well what's at stake when companies run into legal action. "Entrepreneurship is the drive to forge a unique path to success," says the 29-year-old associate for Stinson LLP, who does battle in the arena of complex litigation matters. That includes recent work helping to secure a jury verdict in favor of their client after a three-week trial, leading briefing efforts that have produced multiple dismissals of nationwide class-action lawsuits, and on a personal philanthropic note, donating more than 1,000 pro bono hours, some of which helped an imprisoned client secure a new trial. She's also a lead for the Kansas and Missouri Non-Partisan Election Protection Call Center, where since 2018, she says, "I have applied entrepreneurial practices to help manage more than 200 attorney volunteers that have responded to more than 4,000 calls to voters with concerns or questions."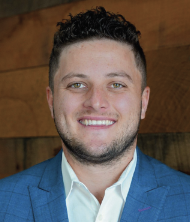 Luke Eckley  
Apollo Insurance Group
If you've been tracking the growth of Apollo Insurance Group in recent years, you might be familiar with the name. You are not familiar with the company, though—because it's not the same one it was last year or the year before. It's getting bigger every year: 150 percent over the past three years. Luke Eckley, 27, has contributed to that as chief revenue officer for the family-owned enterprise, which now stands among the Top 15 biggest independent insurance agencies in the region, with nearly $200 million in annual premium volume. "Entrepreneurship," he says, "is leadership." His MBA work at Rockhurst University exposed him to various styles, including trench leadership. "A lot like in battle, you have two types of leaders: the King on a horse behind his army telling his people what to do and the leader in the trenches, leading from the front and pushing his people forward. I knew right away which leader I wanted to be and why."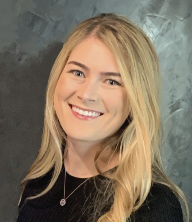 Kelsey Farwell  
H&R Block
Even if the entrepreneurial success story you work for is a $3 billion global company, there's room for your personal brand of it. "While I have never been an entrepreneur in the traditional sense, I have taken a strong sense of ownership of how my work and day-to-day interactions with others can improve my team and the organization that I work for," says 28-year-old Kelsey Farwell, a finance manager for H&R Block. One of her first tasks at the tax and financial services firm was redesigning the employee headcount-tracking process, improving accuracy, and saving the finance team and HR valuable hours each month. That helped her earn a promotion to manager at 26, where she led meetings to cloud spend with IT leadership to get spending back on target with the budget, saving millions and earning herself a Best of Block award for significant associate achievement.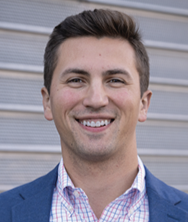 John Faur  
Newmark Zimmer
Commercial real estate brokerage, as a profession, probably has the most universal embrace of entrepreneurship as any sector you can think of—it is, as John Faur says, known as an "eat what you kill" environment, and as such, "entrepreneurship is the spirit of our industry." It requires a high level of goal orientation, self-motivation, and tenacity, he says, "starting from zero and growing your real estate practice and Rolodex every day by providing top-quality service to your clients." Those traits have helped him, at age 25, complete more than $100 million in commercial transactions totaling more than 2 million square feet.Working with small businesses as well as Fortune 500 Companies, he says, not only helps them attain organizational goals, it produces a personal benefit: "I get to cross over and learn from other entrepreneurs that have successfully started their own businesses."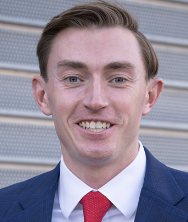 Zach Fischer  
Peoples National Bank
Entering the highly competitive banking market in Kansas City is no task for the faint of heart—or spirit—but Zach Fischer brought both to the task when St. Louis-based Peoples National Bank crashed the party in January 2022. The first step meant building a team, something that comes naturally to this Truman State academic All-American from 2018, an experience that shaped him in two ways: "First, always surround yourself with great teammates and a mentor who gives you the confidence to be your best," says Fischer, 28. In his case, that was bank President Jason Ramthun, whose assignment of Fischer to this region is paying off: In the first 18 months of operations, Fischer's team closed more than $85.7 million in new loan volume. Things like "handwritten notes, a knock on a customer's door or introductory phone calls have proven to be extremely powerful."
Paul Goerlich  
Greenwich Renewables
Leaders, not bosses. Knowing the difference between the two has helped Paul Goerlich establish himself in both military service and business. The call to serve pulled him away from college in Pennsylvania, and during his time in the Marine Corps, he was still able to finish his degree in supply chain management. He leveraged that into a post-service role with Greentech Renewables as a management trainee. Now 27, Goerlich doesn't mess around: He completed that two-year training regimen in less than half the time, helped establish the Kansas City foot-print, and was tasked with opening locations in Little Rock, Wichita, and, soon, Springfield. He's also still with the Marines in a reserve role, and if that isn't enough, founded his own real estate investment company, PDIA, to buy, flip, and hold properties.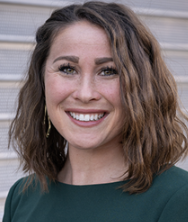 Rosie Hollis  
Blue KC
Assess. Find creative insights. Cultivate solutions. Drive ROI. Those are the four pillars of organizational success, says Rosie Hollis. Turns out, they work just as effectively with one's own career success. "Entrepreneurs have eyes and ears open, constantly looking for opportunities and gaps that are resulting in administrative expense erosion and wasted resources that could result in your organization lagging behind in the market," says Hollis, 27, a program manager for Blue KC. What that looks like in action: On one project with projected revenue of $2 million, her team discovered that Blue KC was absorbing fees that should have been passed on externally. That alone, made a bottom-line impact. Or migrating the sales organization to a digital workplace environment, which drove collaboration and increased productivity.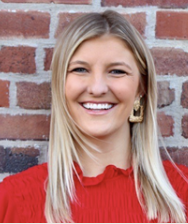 Allie Knapp  
Technology Solutions Partners
It's not enough to meet your clients' needs—you have to stay ahead of them and anticipate them to succeed, says Allie Knapp. If you can do that, says the 25-year-old senior account executive for IT staffing firm Technology Solutions Partners, "this is where true innovation can happen."  A 2020 KU graduate, she has secured a role as mediator between TSP's clientele and the firm's team of technical recruiters, overseeing and managing more than 30 accounts and strategic sales efforts. "Trying to stay ahead of my clients, I aim to provide solutions that will not only benefit their companies but also create a win for TSP," she says, while building trust for both parties. That trust will come in handy when the innovation arrives: "One key to success in entrepreneurship is having the ability to evaluate the future and then create solutions before your audience is even aware of the need themselves."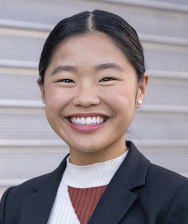 Emilie Lai  
Notre Dame de Sion
She says her role isn't that of a classic entrepreneur, but Emilie Lai is certainly helping create a few. At 27, she's director of instruction and engagement for Notre Dame de Sion High School, one of the region's most respected. There, she creates or leads programs that allow tomorrow's female leaders to explore careers, various credentialing and certifications, and experience applied engineering with construction-site tours. In doing so, she says, they are "growing their entrepreneurial spirit in a student marketplace." Her programs draw on past medical instruction to bundle global health, AP Literature, and environmental theology. "Rigorous experiential education goes beyond simply offering students a chance to gain practical experience," Lai says. "It challenges them to think critically, analyze complex situations, and develop innovative solutions."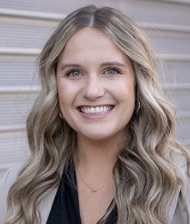 Kendal Schmidt  
Spring Venture Group
Seven years ago, as fast-growth Spring Venture Group was onboarding hundreds of hires, Kendal Schmidt got the marching orders: To create a company culture that aims to attract, engage, and retain top talent. The director of employee engagement and communication set about connecting front-line workers to leadership at a company that provides online insurance comparison tools for consumers. She's done that through her team's creation of an award-winning intranet tool that just this year has produced 260,000 views and 585,000 searches, with an employee-recognition program that so far has produced 11,213 recognitions sent from managers to employees. She's also helped implement a series of quarterly all-hands meetings and an executive communication strategy that has boosted employee engagement and company-confidence metrics.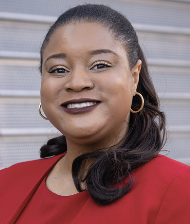 Kamillia Scott   
Dentons
She's just 29, but Kamillia Scott has already made a mark on real estate transactions nationwide: She's closed deals with a combined value of more than $10 billion, most recently with a $225 million package that enabled a client to acquire 40 self-storage sites across the country. That's just one facet of the contribution she's making at Dentons, one of the world's largest law firms. She's also helping usher in the next cohort of legal talent to the region through her work with the Kansas City Metropolitan Bar Foundation's Student Law Academy, expanding the numbers of students who take the first steps on their way to law school, taking from what she called "a modest summer program into a robust, multi-year educational pathway, offering vital support and access to high school students aspiring to enter the legal field."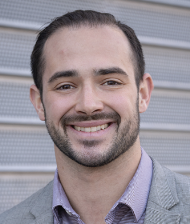 Brice Shamberger  
CBRE
For Brice Shamberger, success in commercial real estate brokerage is grounded in service, consistency, and perseverance. "Service is your 'why,' and for me, why I do what I do is to help organizations foster growth and culture through their place of business and to unlock value that will further their impact through real estate," he says. "Consistency in your process and the way of doing business," are the nuts and bolts of being an entrepreneur. And perseverance, especially in a tough office-market landscape, "requires that you show up every day to serve your clients and are consistently executing your systems, processes, and actions day-in-and-day-out," he says. Can't knock the results: The 27-year-old associate at CBRE, who builds 40 to 50 client calls into his weekly schedule, has been able to increase his year-over-year dollar production by more than 400 percent over the past two years.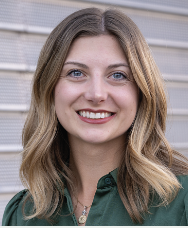 Jenna TeKolste  
Commerce Bank
The entrepreneurial mindset can be applied to work in a large-company dynamic, and Jenna TeKolste is living proof. She's a 25-year-old commercial banking portfolio manager for Commerce Bank, and there's nothing in her job description about creating an intern experience program to deepen the job-candidate bench. Asked to develop a network-building curriculum for summer interns in KC she responded with a structured program so effective that the bank has implemented it in a dozen different markets. Part of the payoff: new hires coming right out of the gate. "Entrepreneurship requires a natural gut instinct to say 'yes' to whatever task is thrown at you," TeKolste says. "There's no room for 'that's not within my job description.' Buck up, take on the responsibility and execute to the fullest of your ability. The 'will-do' spirit will become contagious for the folks around you, amplifying the impact. This was easily the most fulfilling experience I had said 'yes' to in my career."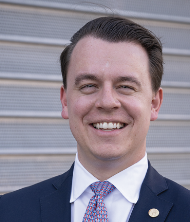 Collin Thompson  
Country Club Bank
You've heard of entrepreneurship being in someone's DNA? Yep, it's a thing: In Collin Thompson's case, it's a family thing. The 29-year-old is part of the Generation Three for the Thompson family of Country Club Bank, where he's vice president for corporate banking. In that capacity, he says, he brings to the table an embrace of calculated risks, a drive for innovative change, and a goal of crafting solutions that enrich stakeholder experiences. These aspects fuel my drive to make a meaningful impact on my community. A CPA by training, he came to the family enterprise after a stint with FORVIS, formerly BKD, where his work generated nearly $2 million in revenue and helped clients harvest more than $4 million in tax credits. That, he says, led to a growth of 104 percent in financial institution-related revenue over four years. "In an environment where entrepreneurship thrives, and diverse individuals have the resources to pursue their dreams," he says, "the community prospers."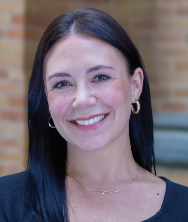 Summer Treas
Pulse Design Group
In her role as marketing manager at Pulse Design Group, Summer Treas, 26, says she has the opportunity to make an impact each day. That includes her work in content creation and consistent posting, which have elevated the firm's digital media engagement metrics, with a 200 percent increase in followers over the past two years—evidence, she says, of "my ability to identify trends, experiment with new approaches, and drive tangible results to elevate the health-care design industry locally and nationwide." Working with the firm's leadership to identify new marketing objectives, strategic initiatives and partnerships that will diversify the firm's client base, she's proud of the new processes, procedures, elevated brand standards, and marketing materials she's helped create, drawing in nine new clients this year to improve revenues and elevate the hit rate by 10 percentage points since coming on board.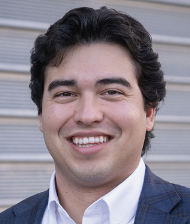 Christian Wead  
Block Real Estate Services
With a fresh college diploma in hand in 2020, Christian Wead saw his dream of becoming a commercial realty broker dashed—for the moment—by the pandemic. So he read 37 books on that field. Then he applied what he learned by hitting the phones at Block Real Estate Services and making more than 3,750 cold calls over the next 12 months. Thus, the $10 million goal he'd set for his first full year of brokerage transactions fell quickly on his march to an impressive $51 million in volume. It was a validation of the career path he'd charted as a college freshman. "The idea of a commission-based career and being my own boss was exciting, as there was no limit to what I could achieve," he says. Today, he's the leasing agent for more than 3 million square feet of space, mostly industrial, in the region, and gross transaction volume of more than $125 million.